Oh, the cutting! I walked into the workshop with determination and a plan. I staggered out five or six hours later with a handful of plywood chunks and a satisfied grin. I will show you why.

Isn't that cool? Lined up it's about 72cm long. Here's another view.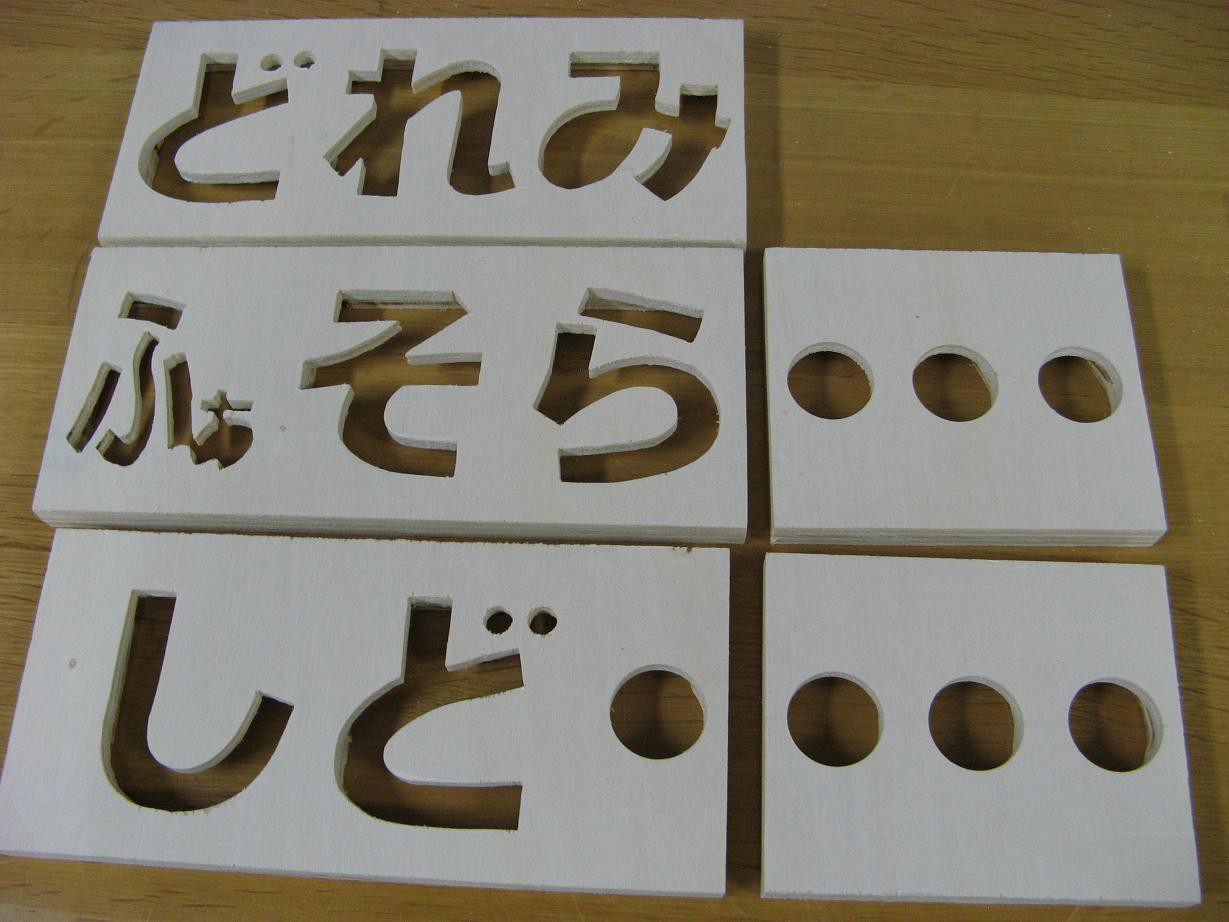 I took some scraps of poplar plywood, carefully massaged them with a scroll saw, and hollowed out the back with a router as you can see below.
They aren't perfect. I didn't worry about making the back sloppy since it won't be visible. But I'm overjoyed with how well everything came out. It's better than I was expecting for a first try.
Before I start soldering up a huge number of smd LEDs on tiny magnet wire, a job I'm not looking forward to, I'm going to make the top half, glue it together, paint it, and fill the characters with hot glue.
On the more electronic side of the project, I've been testing out the various parts of the circuit and writing software. Man, Paul Stoffregen is my hero. His Teensy, audio adapter and supporting software have done all the hard parts for me. Thank you.