Making clean holes in the correct spot for the photoresistors can be a challenge. I 3d printed a "punch jig" to make this process a bit easier. First, line up the the punch jig with the upper right corner of the page to be drilled.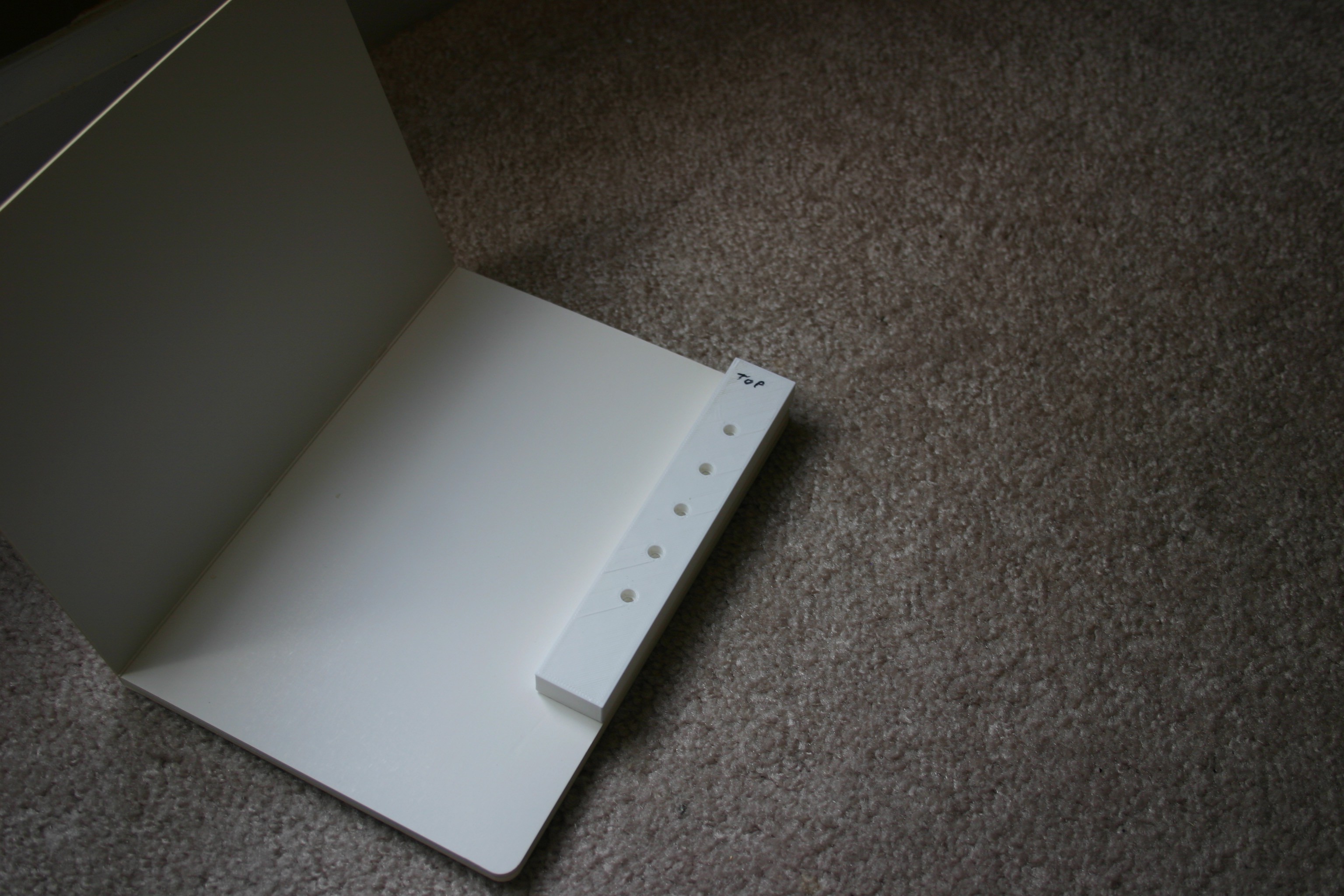 Use a drill punch to mark the place for the hole.
Use hollow core drill bits to create the hole.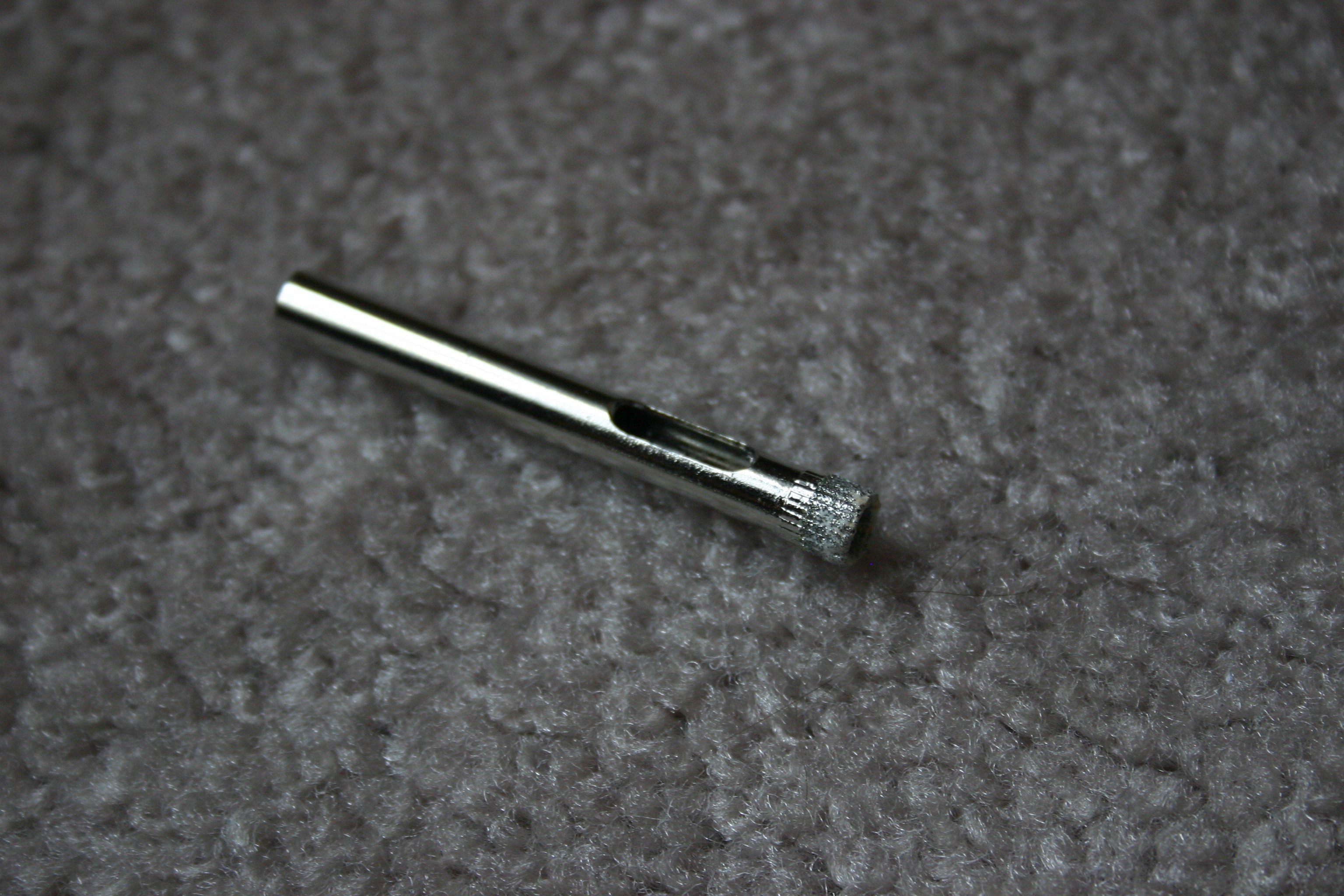 I had to gently start the hole with a normal drill bit, then use the hollow core bit.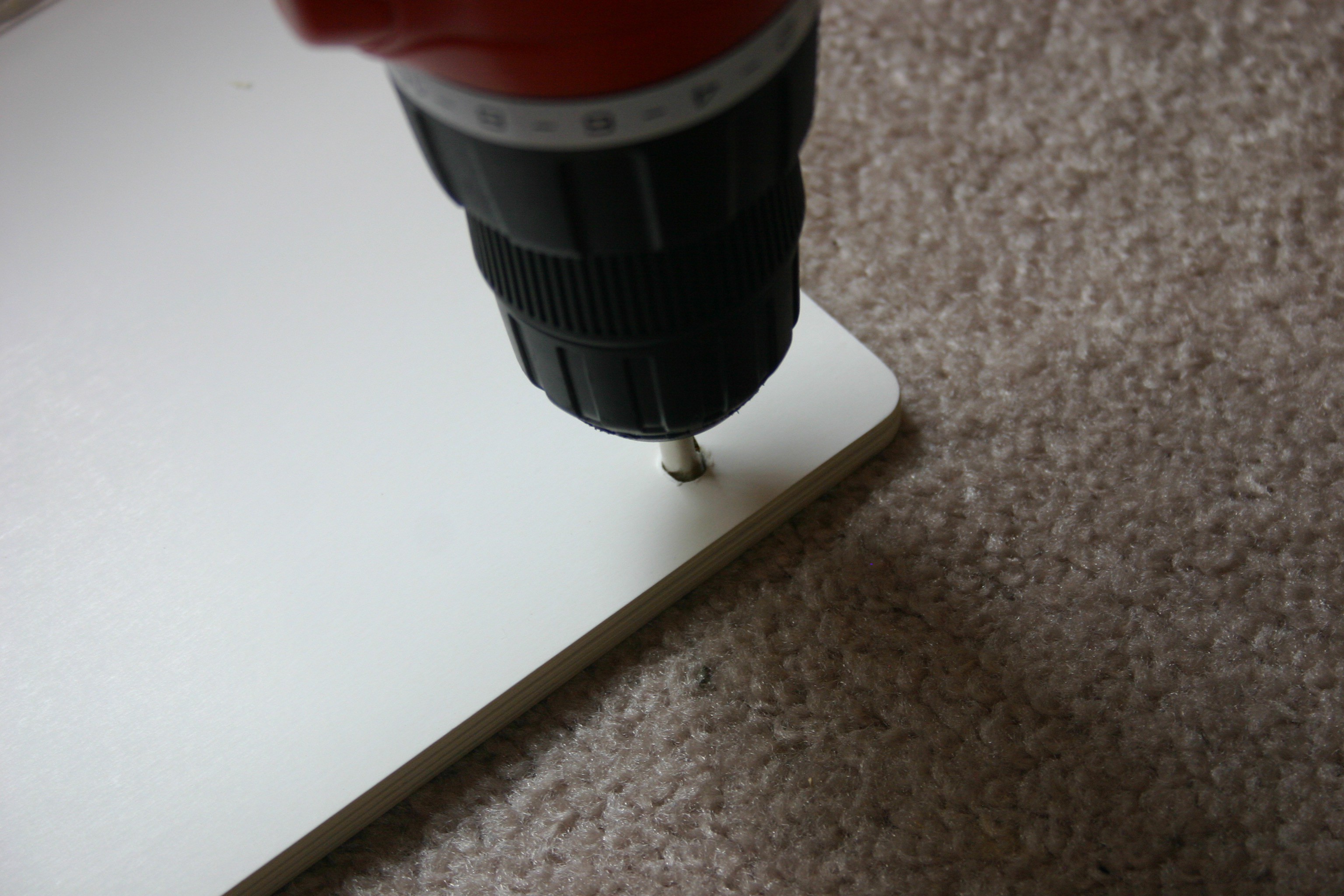 The first hole goes through five pages, the second through four etc.