So, originally I was getting some help with K9 and it was a co-project with someone else doing the external panels, last week I worked out that the help was anything but with everything taking longer + costing more with the assistance.
For example, the external panels to be converted from the PDF plans to be cut need to take into account the verticals are on a lean so they will be longer which can be worked out (yay math!). If you don't what you end up with is the right horizontal measurements and all the verticals being too short. This is what has happened to me with panels being sent off to get CNC'd and me being left with the bill + panels that are not the right height.
The end result of this is the storage shelf I had planned inside of K9's middle is now much much shorter. More for storing a pile of comics than say a collectable Pop.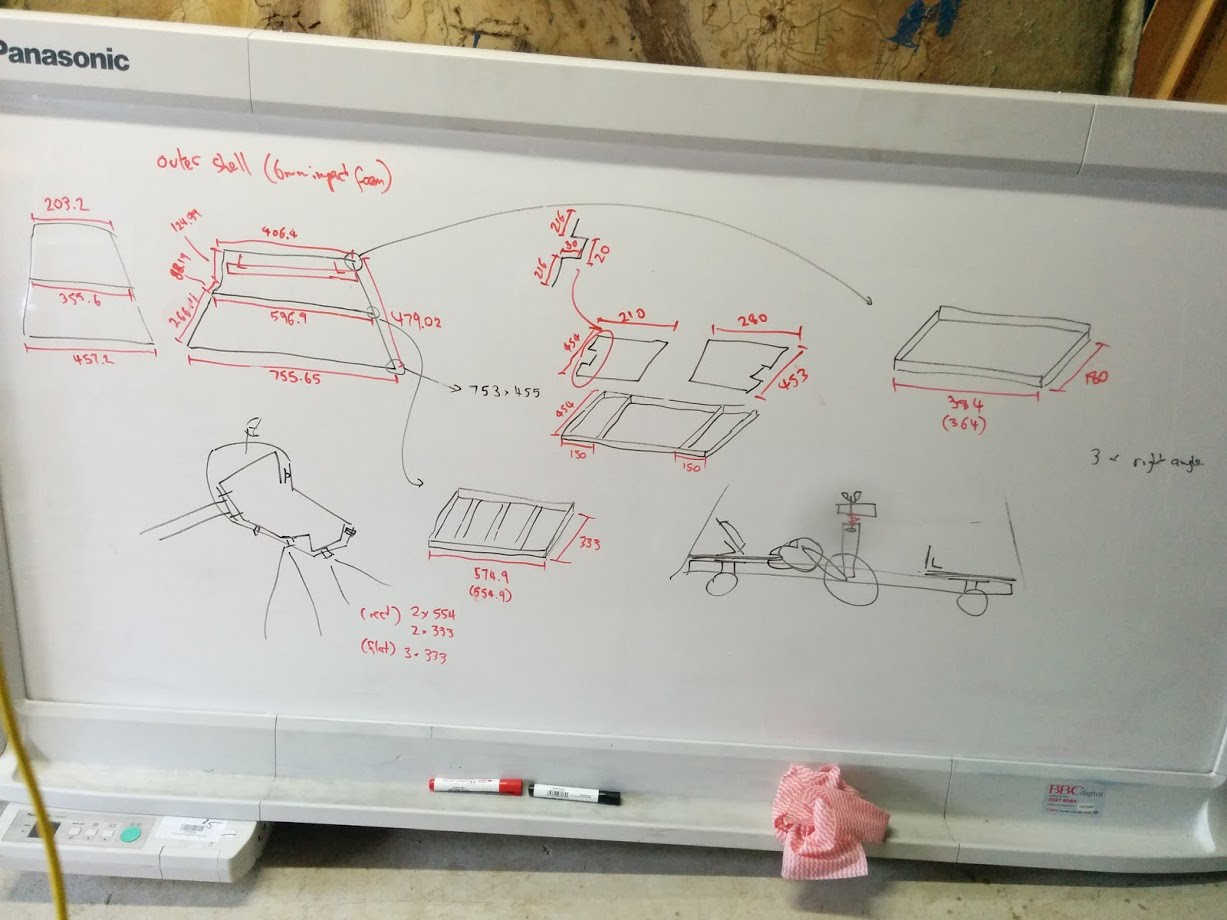 So now with slightly shorter panels (and a frame which was partially constructed with the incorrect measurements being supplied. Some of the dimensions will be out of whack. I do still intend on using these incorrect sized panels however largely due to the cost that has now been incurred by me due to the mistakes made (not by me).
The intent the weekend before last was to get a basic frame together last weekend & some panels on before the weekend just past. Also to have the basic locomotion working to allow K9 to be driven in and out of a local Comic Con type event which we had a stand for a Tardis + Daleks + etc.
What occurred was a few days in a row of me going to bed at 2am with little process before I decided to take the project entirely on my own and made much more progress.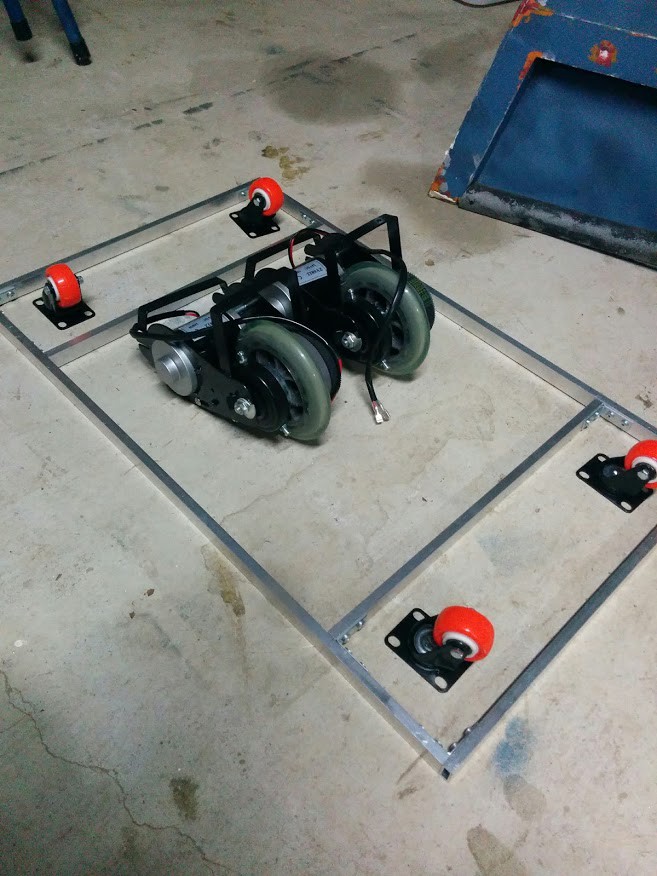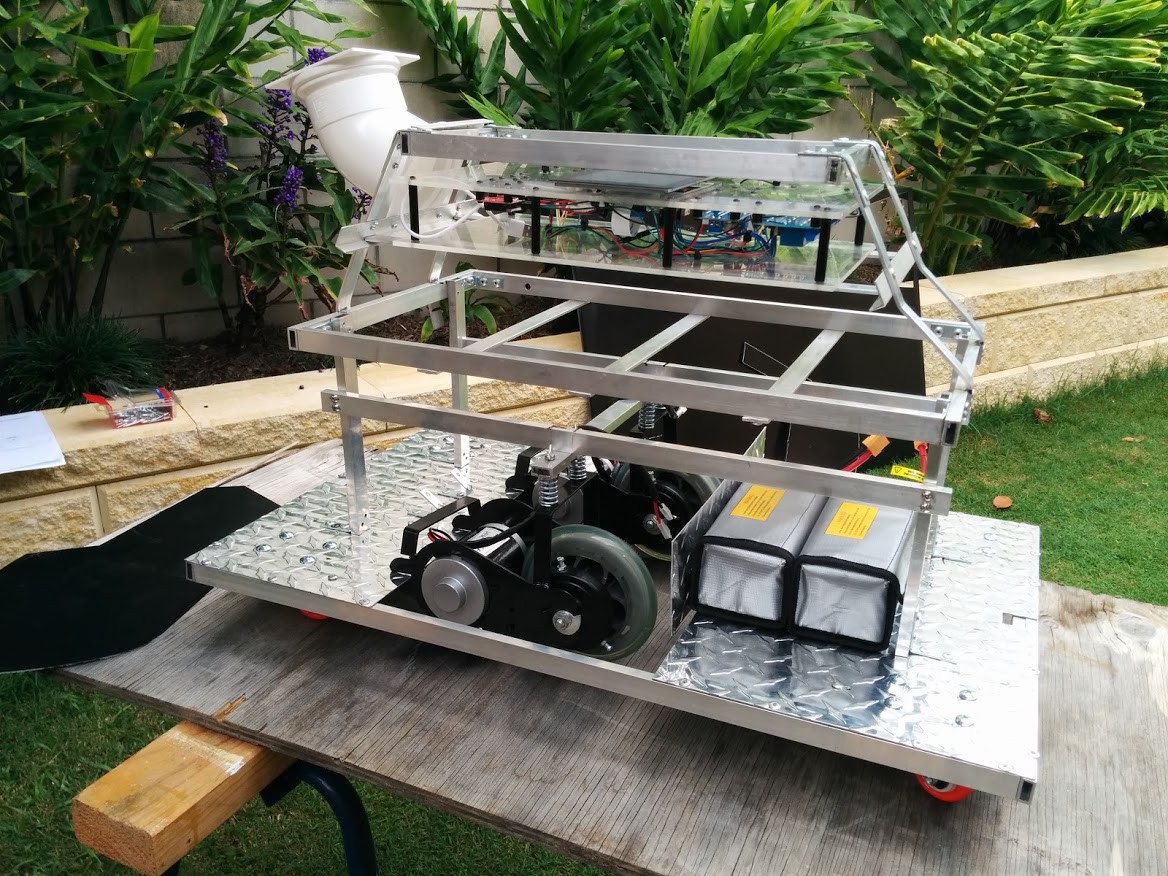 So what occurred was a furious couple of days of getting the frame together, plates on, motors in, etc. This wasn't the original intended design but due to time constraints being forced on me + the incorrect measurements on parts already assembled certain elements were changed meaning less internal storage room basically. Storage was a bonus feature in the design so not critical, but still sad not to have it as intended.
While trying to get this frame together I was also involved in the panels (where I discovered they were not done correctly), this also resulted in multiple trips across the city to pick-up what the cutters were told to do but sadly not what was needed 100%. Elements such as the head, sunken panel on the side or the aluminium K9 lettering for the side (90% of the reason to go to the cutters instead of doing it myself) were not even sent. Leaving multiple trips and working with the cutters at their shop to get something done.
---
As mentioned some of the rush was to have this ready for a local ComicCon type event so on top of doing this I also needed to set-up the booth for the weekend. K9 was not in a state for photography for the more passionate fans unfortunately so it had seemed like my week of rushing and running myself into the ground was wasted...
... Luckily one of the booths at the Comic Con was the local Hackerspace run by a guy who I had met previously. While K9 might not have been in a state for me I did suggest that it's current state might be perfect for the Hackerspace booth to have on display (they mostly just had a 3D printer and sold stuff they printed, even though they had made cool stuff before).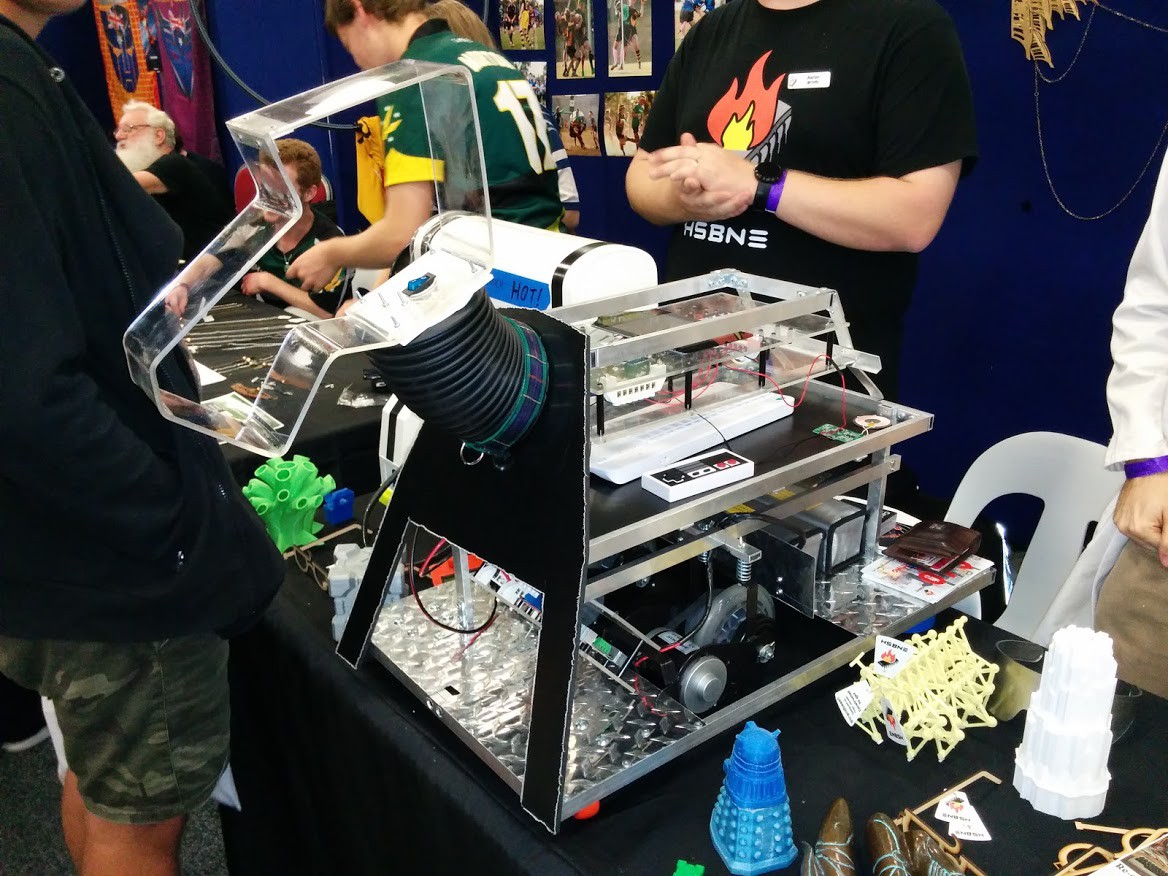 So Friday night after set-up I was up late doing basic wiring to ensure there was power through K9 so he could be turned on and off but left the motors disconnected.

The head 'frame' was completed on Friday daytime using the panels that I did get completed for the shape. This plus one of the panels being attached was enough for most to recognise what it was. The head was held in place with some 90mm plumbing pipe which was attached at both ends. While I had intended to build a neck the piping is actually a more solid and useful approach as it allows lots of space for wiring between it and the body (plus depending how I connect the wires I might be able to disconnect the head for transport).
In short K9 lived on the Hackerspace booth for the weekend and got lots of attention and interest for them as to what sort of things they do + my weeks efforts were not in vain.

As an added bonus also while he didnt do much at this particular Comic Con, John Leeson who voiced K9 in Doctor Who was in attendance and we had him sign the Tardis we took (all the Tardis' we have are signed by a bunch of people from the show).
On his way back to his event stuff one of the Doctor Who themed cosplayers we have took him for a walk to show him K9 on display and he signed him too! It's on the nose bridge on the outside so when the panels are on you will be able to see it from inside (backwards) but still counts.
In short a very long week and weekend. I have a bit of a break before the next event to be able to get stuff together which is good, I can save some money the expediated delivery methods I was getting and take a mini break before continuing.
Expect more logs when the much much much cheaper M3 hex screws I ordered on line come in so I can hook up the top panel with the very important battery gauges.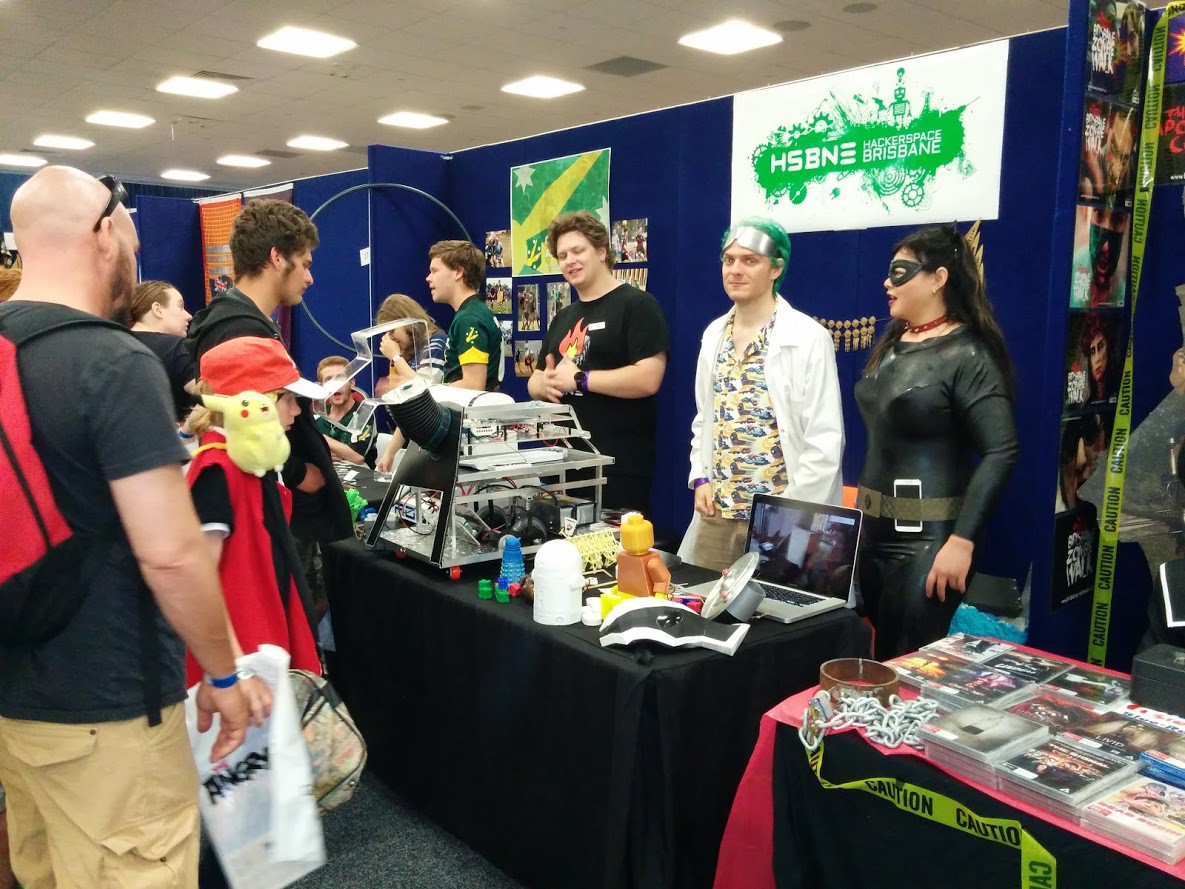 (And no Im not in the picture, I took it on the way back after dropping off my dog)