I was hoping for my next update to be about the top button pad but its been a bit wet and cold outside to do plastic bending for the underframe I am using for that... but today my K9 ears arrived!

I was a little worried about how to make these but I was fortunate that someone had already built out a model on shapeways. I had to contact them and work with them a little to change the model so the ear shafts would be longer to actually mount them + there was a couple of issues with the print when submitting through Shapeways that required more adjustments but you can see the final result.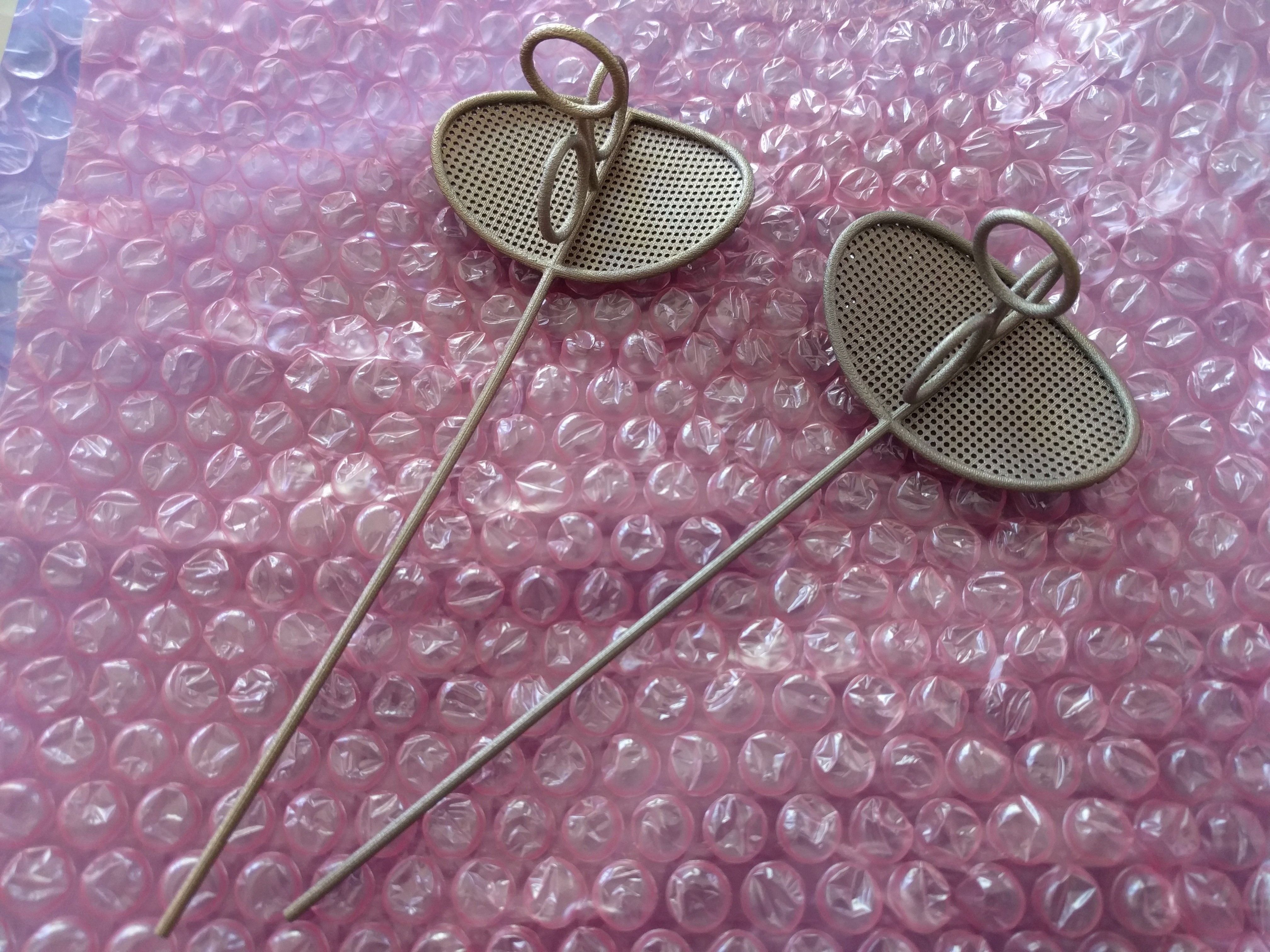 The ears themselves printed pretty well, while I didn't go out of my way to try and break them I did pick them up by a 'delicate' part and give it a little shake. I'm pretty sure they would stand up to some abuse and a whole lot less likely to be broken than if I printed in plastic or made them myself.
The ears themselves are in stainless steel but shapeways has other options like nickle etc but I'm ok with how these look and better yet if they do break I can just order a replacement (even if it takes a little while to get to me).

If you are looking at this and need your own set the Shapways URL is.. https://www.shapeways.com/product/KQNVRBHEU/k9-from-doctor-who-ear-longer?li=shareProduct
For these Ill need to do some stuff to the shaft to actually fix it, perhaps some rubbers but all I really need to do is make some holes in the head.