Once the previous parts are printed, what is missing is a way to secure the electronics to the chassis.For that purpose, i designed this part made for printing in PLA, ABS, nylon or similar material.
It screws to the chassis via 3mm screws, and the main board scerws to it with 4 m2 screws.
Here is what it looks when printed :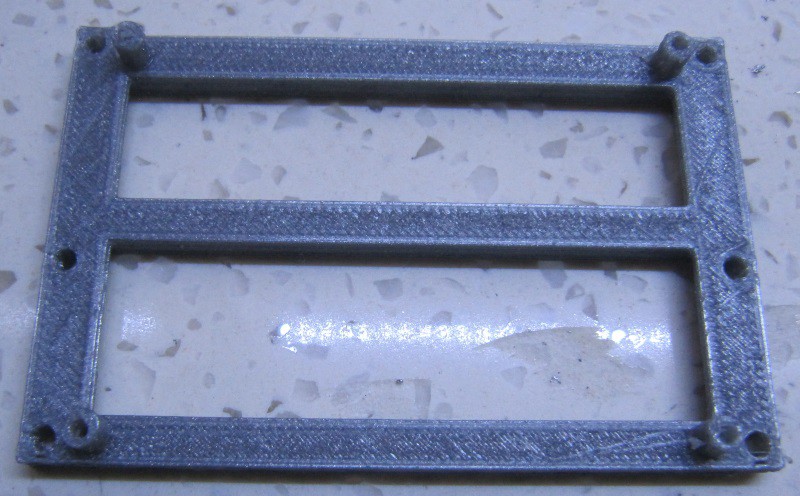 Nothing too fancy here, but with this part, we can assemble a fully functional robot.
Here is the result with the electronics installed :