Now, guess what I did. I took the electronics and installed it into the housing. Crazy. I don't want to rule out the possibility that I'll build another one soon, but for now, this project is completed.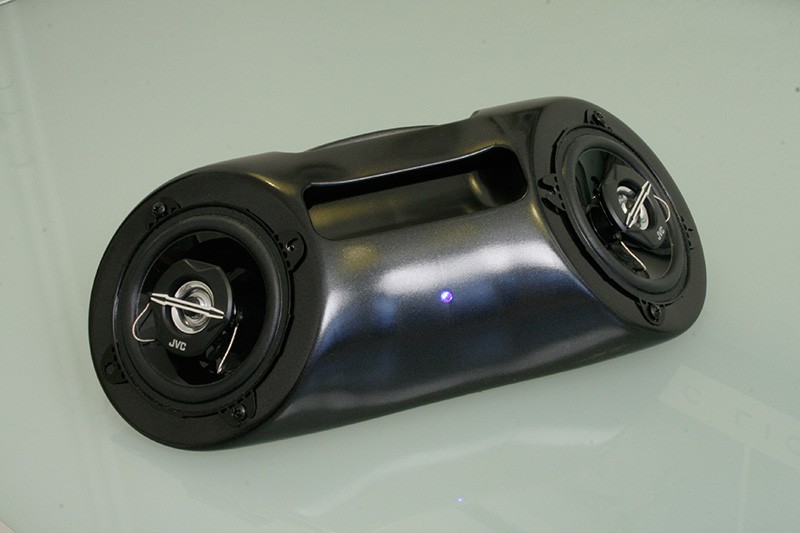 And the back side with all the connectors and LEDs..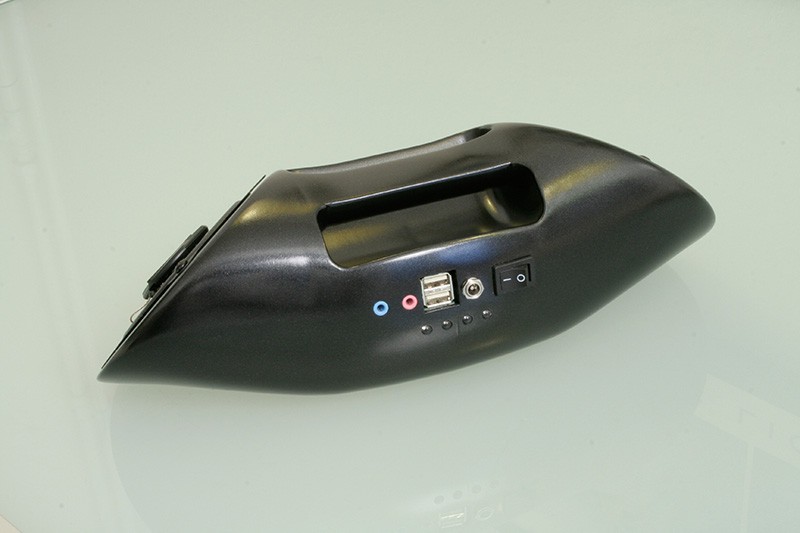 On the back side, there are line-in and line-out connectors, which are wired directly to the Bluetooth module. The two USB ports are wired to the DC/DC converter and serve for charging smartphones.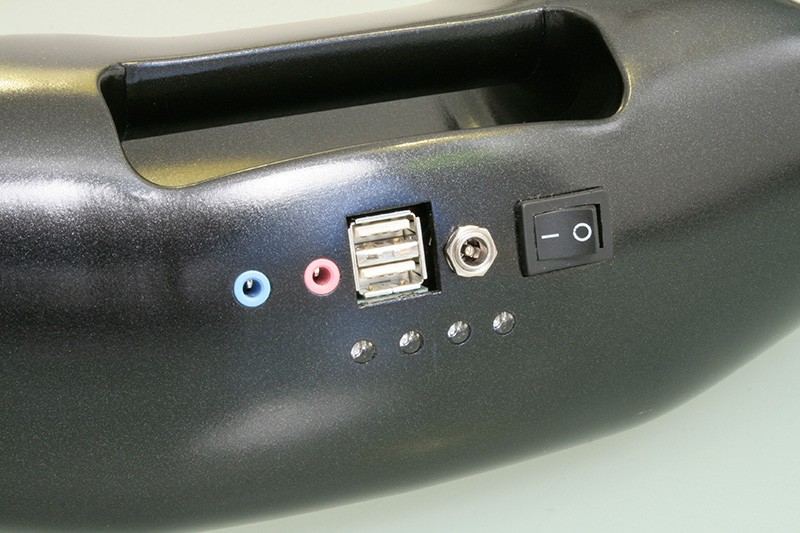 The device is charged by plugging in a 5V 4A wall charger. The speaker self-reliantly turns off for charging and the four LEDs underneath the connectors indicate the charging status of the four LiPo cells. Each LED represents one of the four LiPo cells. The four red-lit LEDs show that all four cells are currently charging.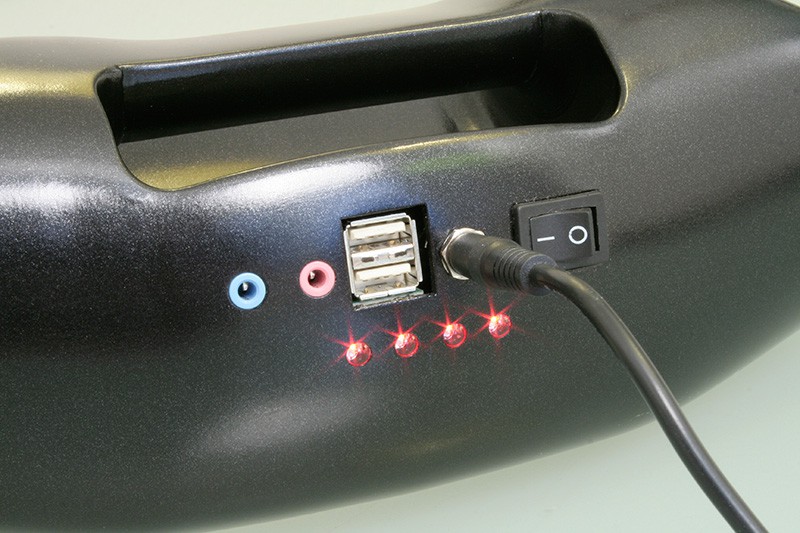 Once a cell is full, its corresponding LED turns blue. Since all cells are charged independently, the whole 20 Ah bank charges within 5 hours, but it can happen that some cells finish earlier than others.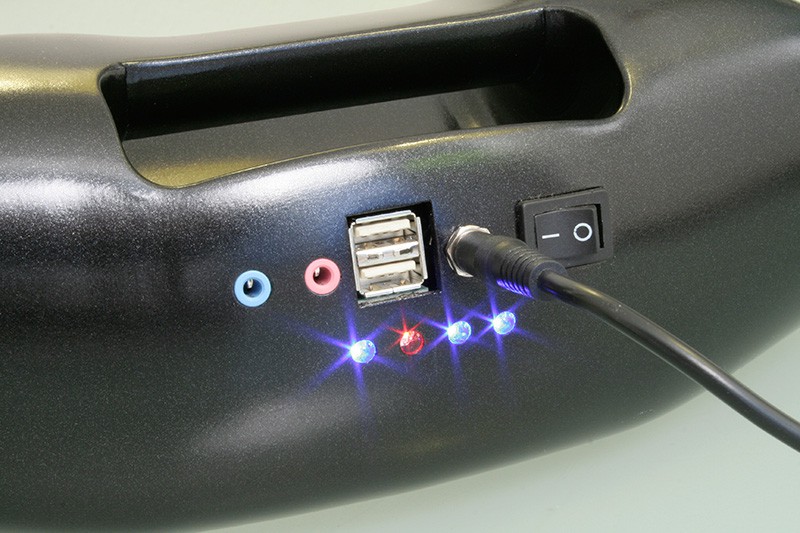 Once all LED's shine blue, all cells are full and the speaker is ready to go.
With 2 x 16 W (RMS) / 2 x 11 W (sine) the speaker gives a room-filling and full sound for it's size. The bass is certainly the most impressive part, but the two-way car speakers also deliver clear and brilliant highs, it sounds better than what I'm used to from portable speakers. I'm surprised how well the parallel charging hack worked, with the fast parallel charging trick and dual-color indicator LEDs the whole thing is quite useable.
My wife already received her new portable Bluetooth speaker, and so far she seems to be very happy with it. As said, I might continue this project with a new version, so if you have any ideas, shoot me a comment.