March 2, 2016 | ProgressTH The great thing about SketchUp and 3D printing is the speed at which you can develop a prototype. In 2 days, 2 microswitch designs have been built and tested.

V.2 is smaller, tighter tolerances to hold the contacts more securely in place, and has a more prominent button.
You can see the differences between the first and second prototype via a top view exported from SketchUp.

V.2 is being printed out at 100% infill just to see what difference it might make. It takes 16 minutes (11 minutes at 20% infill) to print out and another 5-10 minutes to assemble and test.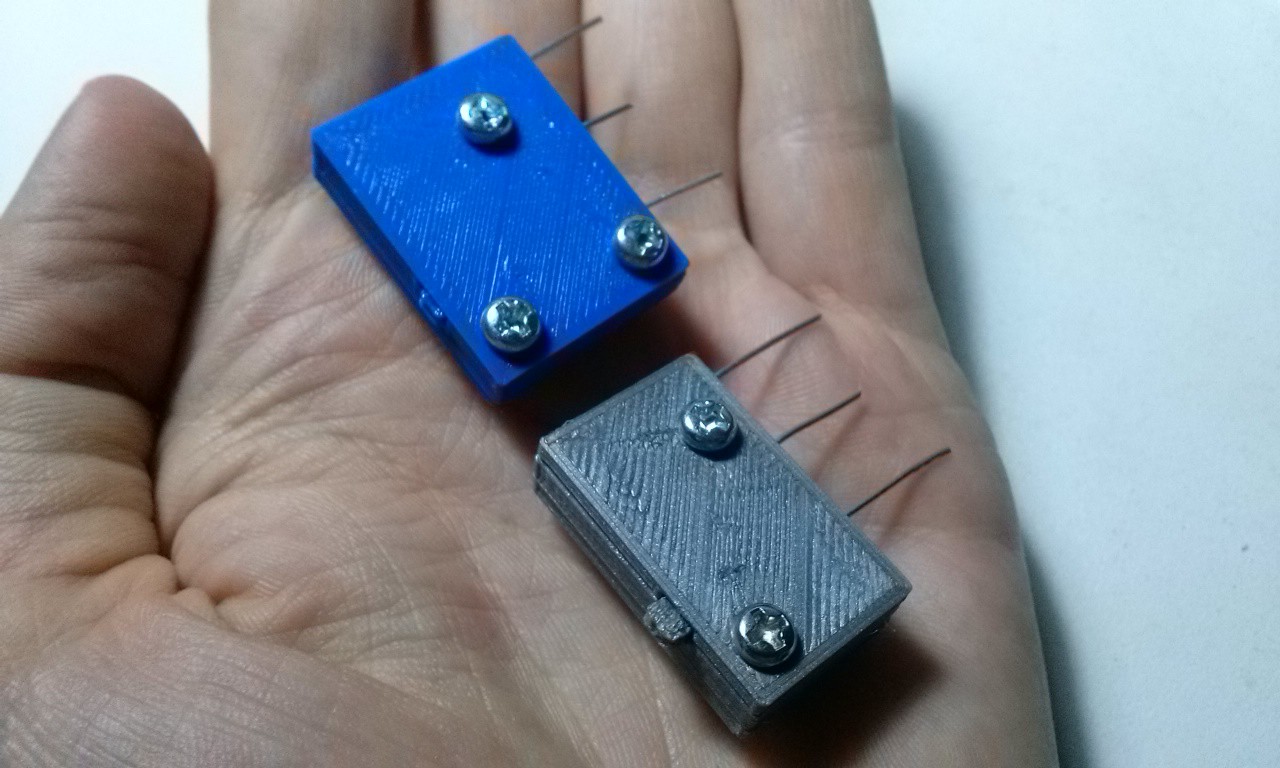 If it tests out and works with a basic Arduino project, everything will be put up on Thingiverse and Instructables and here with this project, we'll move on to the next component, a push-button or some connectors.

Follow ProgressTH.org on Facebook here or on Twitter here.