March 14, 2016 | ProgressTH After some testing and dropping it, and moving it around, and leaving it to sit for a while, the 'microswitch' normally-closed contact (right) doesn't seem to be reliably sticking.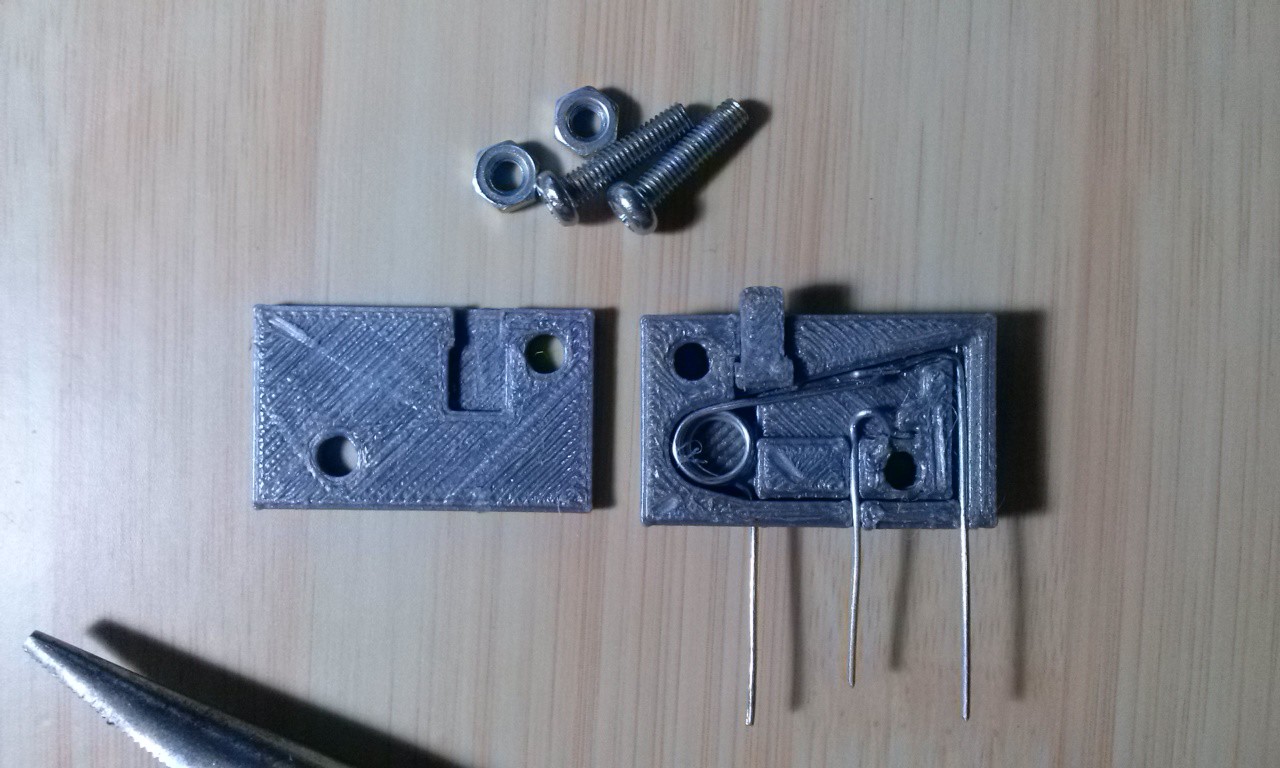 The need for a more robust spring mechanism is apparent and I'd welcome any simple suggestions. Also, if you are really keen on terminology for electronic components and can suggest a better name for what this switch actually does, feel free to share.
However, the normally-open contact (center) still works perfectly and it is still the only one really needed for V.2 of the DIYbio centrifuge we're working on.

Follow ProgressTH.org on Facebook here or on Twitter here.