The board design was pretty much nailed, I just added a touch more design flourish and then it was done

The boards were made by @oshpark and as usual came back flawless
so i fired up the soldering iron, and while i was waiting, just had a look at how it all fitted together, and oh no!!
I did not check where those ports were!! As this is just an early prototype i carried on and made it work. Trimmed some of the usb socket metal and things just about went together.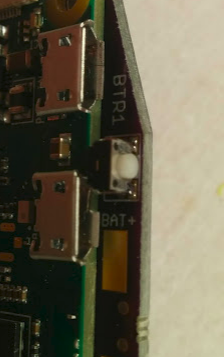 although nobody is using that usb port!!
It just goes to show that you should always check your designs before you splash the cash!! At lest it went together ok ;)