Week 21: 6/24/2015 - 9pm PDT 7/2/2015
These two CERN scientists are looking through some kind of optical apparatus. There is a plano-convex lens mounted on an adjustable arm. The scientists appear to be looking through a window while adjusting some controls.
Is this some kind of physics experiment? Could it be research into psychomotor acuity? Maybe the dark haired scientist is just getting her yearly CERN eye exam? You tell us!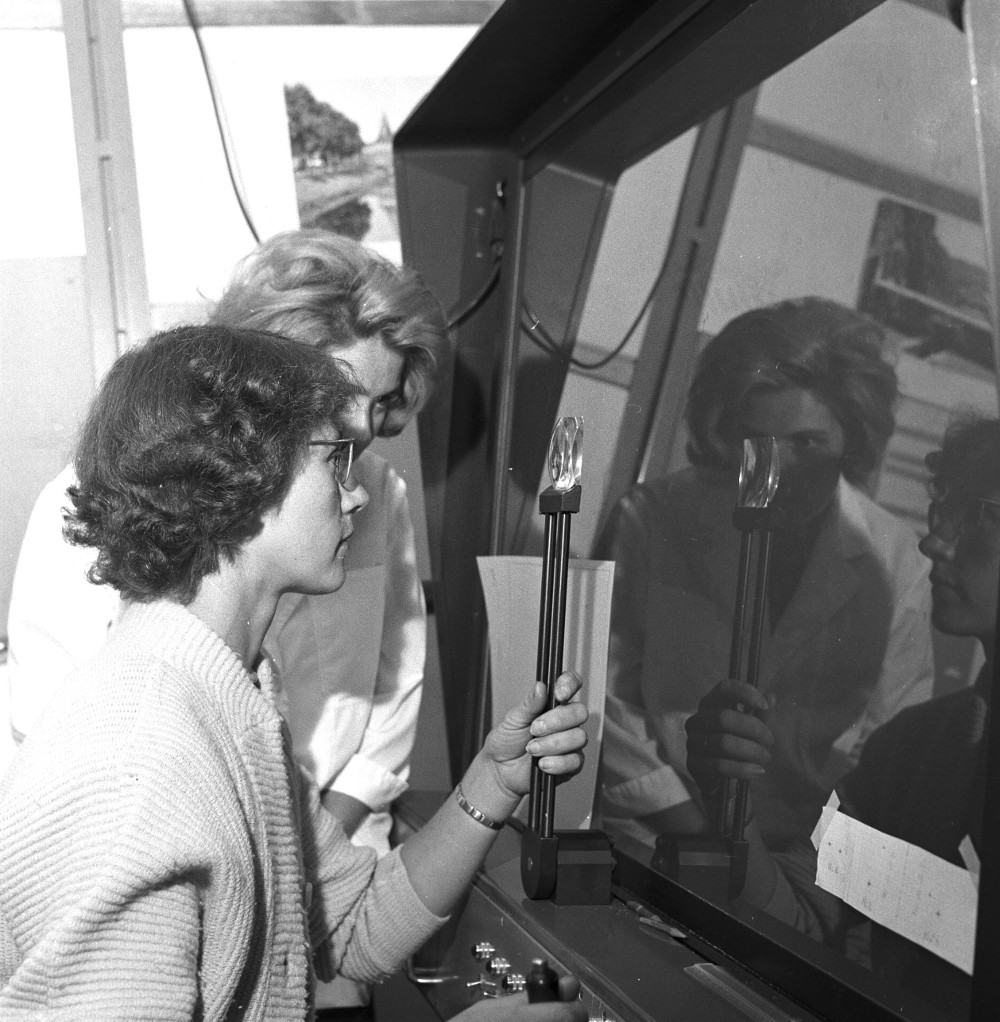 This week's prize is a Teensy 3.1 from The Hackaday Store.
Add your humorous caption as a comment to this project log. Make sure you're commenting on this contest log, not on the contest itself.
As always, if you actually have information about the image or the people in it, let CERN know on the original image discussion page.
Good Luck!