Week 24: 7/15/2015 - 9pm PDT 7/22/2015
The scientists at CERN always take a personal stake in their work. Pushing mankind's knowledge of science and high energy physics takes a special breed of person. Thankfully this special breed always seems to have a fun side as well. Here we see a CERN scientist posing behind a ... a device. It looks to be some kind of coil or beamline part, though the actual use is thus far a mystery even to CERN's own staff. We do know this shot was taken in June of 1973, the same month as one of the longest solar eclipses on record - over 7 minutes of totality! Was this part of some CERN solar experiment? Could it have been part of a particle accelerator? Was this scientist just working on his latest art project - perhaps part of a dodecagon exploration?
You be the judge!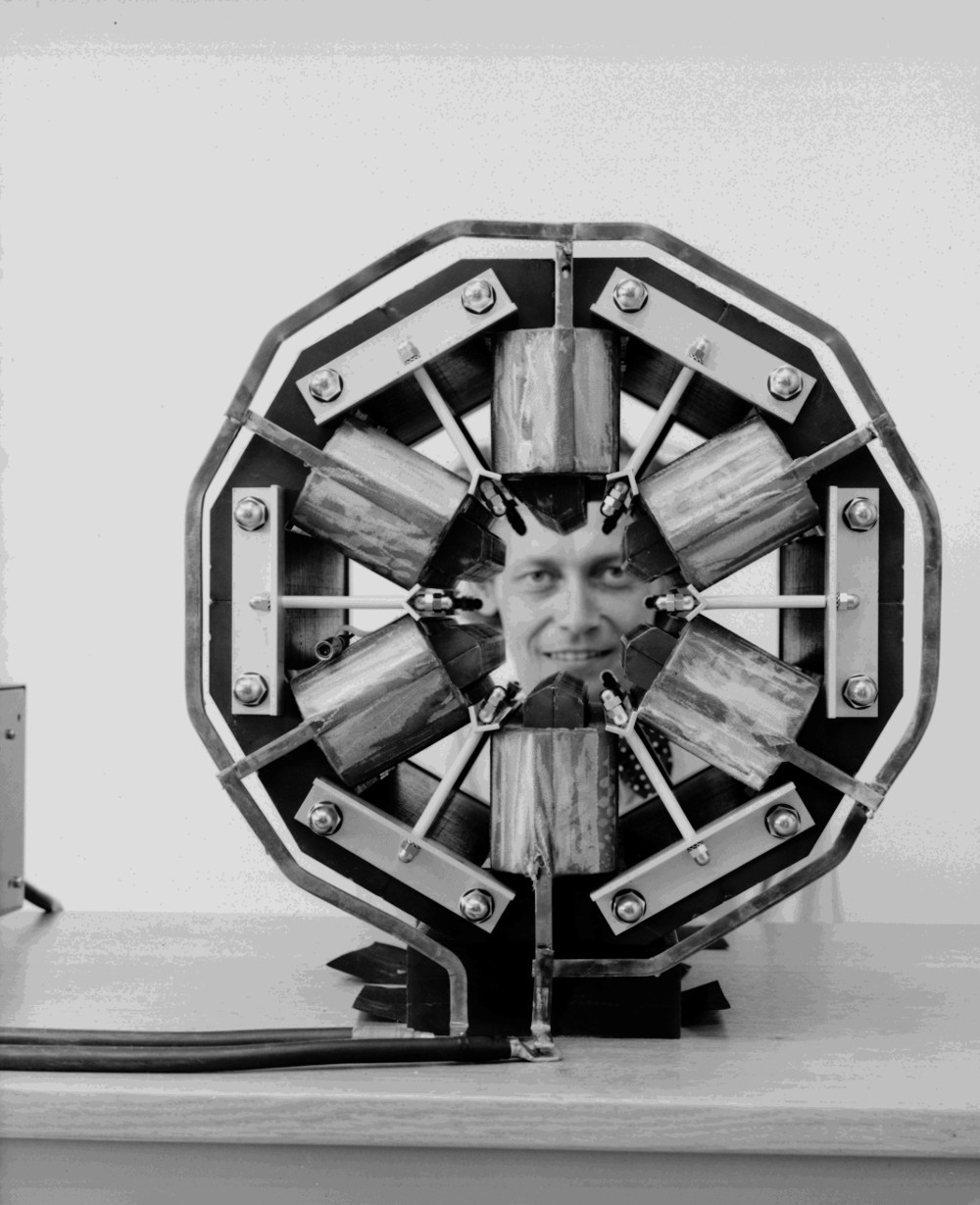 This week's prize is a Teensy 3.1 from The Hackaday Store.
Add your humorous caption as a comment to this project log. Make sure you're commenting on this contest log, not on the contest itself.
As always, if you actually have information about the image or the people in it, let CERN know on the original image discussion page.