Join us on the Hacker Channel to discuss the 2016 Hackaday Prize and Hackaday World Create Day, our first live global event on April 23rd! If you're not a member already, request to join from the Channel page. This meetup will be co-hosted by Hackaday writer @Anool Mahidharia and Hackaday.io Community Leader @Liz Krane.
We'll be posting pictures and chat, just like old school IRC.

Time Zone cheat here courtesy of the World Clock.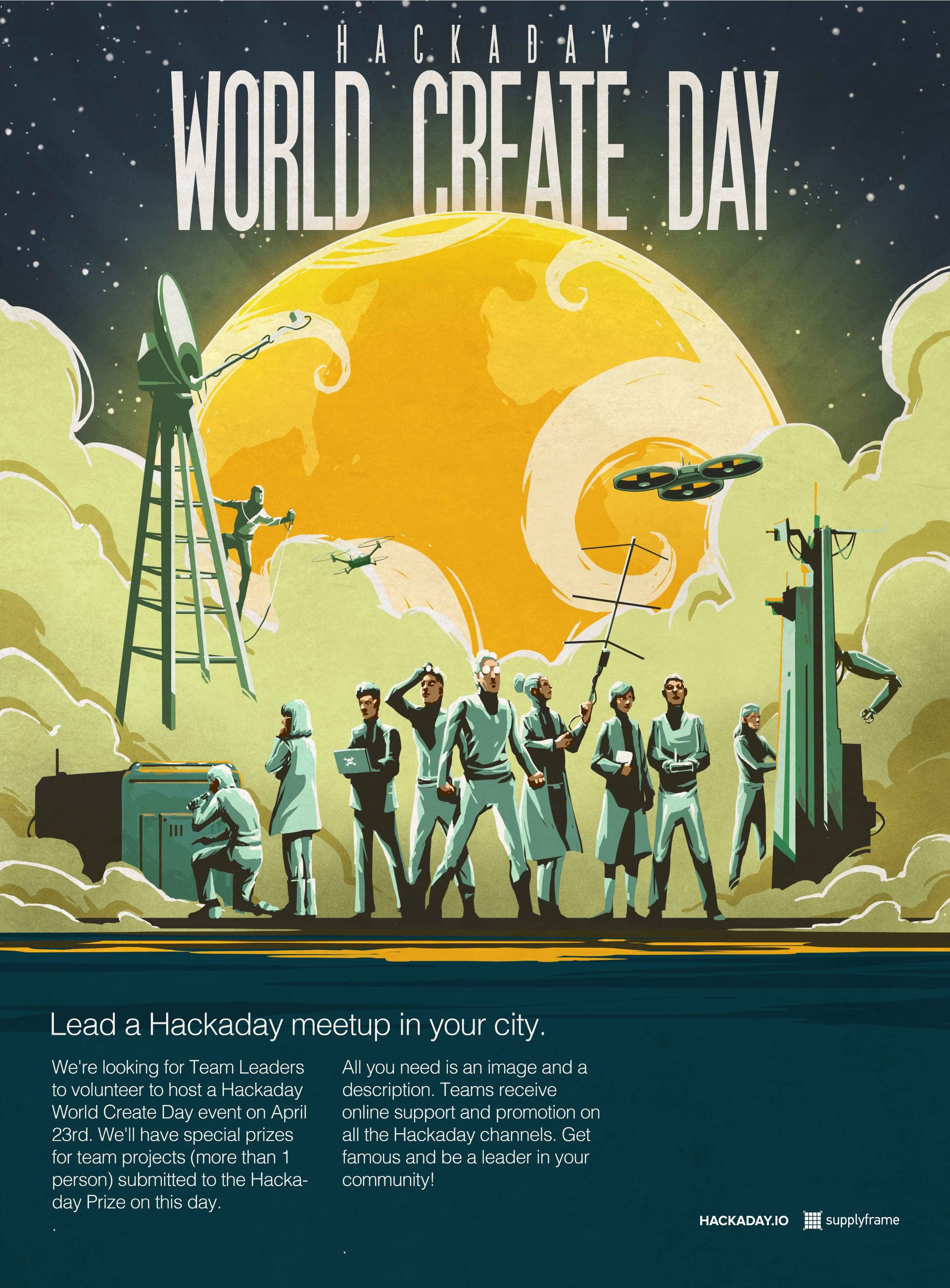 We're looking for Hackaday leaders around the world to host their own event for
Hackaday World Create Day
on April 23rd --
click here to learn more about it!