Join the Hack Chat by clicking on the JOIN HACK CHAT button. Then, request to join #Hack Chat.
Don't request to join from this page, click the JOIN HACK CHAT button.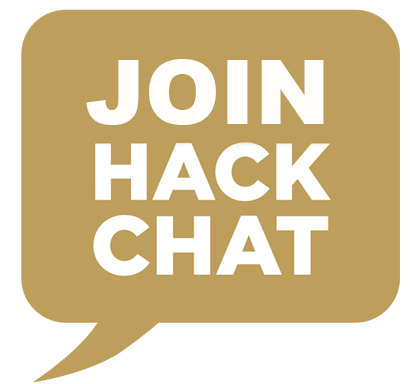 ____________________________________________________________
Arduino joins us in the Hack Chat
Friday, May 12th at noon PDT, Tenaya Hurst from Arduino is joining us in the Hack Chat.
Tenaya Hurst is a maker mentor. From finding out about the Arduino microcontroller technology in 2013, she's taken off with the electronic fever of making. Originally from Berkeley California, Tenaya attended Indiana University Bloomington obtaining a B.A. in theatre, geology, and anthropology. As Education Accounts Manager for Arduino, Tenaya advocates for STEAM in schools and helps to develop Arduino curriculum to help teachers worldwide.
Check out her maker-music videos on Youtube:
http://tiny.cc/ThisIsHowWeMake
In this chat, Tenaya will share insights into what Arduino is doing in education in the immediate future. She'll also discuss a wearable tech kit she's working on and Arduino's latest hardware.
Bring your questions and feedback! Here's the sheet for discussion.
Arduino is developing an IDE with the community. If you have input, please email @Kathy Giori at kathy@arduino.org