Join the Hack Chat by clicking on the JOIN HACK CHAT button. Then, request to join #Hack Chat.

Don't request to join from this page, click the JOIN HACK CHAT button.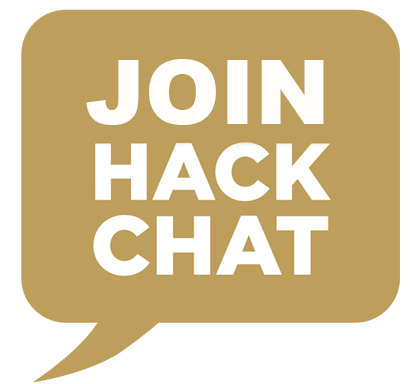 ____________________________________________________________
Metalnat Hayes will be hosting the Hack Chat this week. 
This Hack Chat is at noon PDT, Friday, September 29th.
Time Zones got you down? Here's a handy count down timer! 
Project that work are fantastic, but projects that look good are even better. Ever have a project with lots of technical issues that you feel proud to have solved- but then, no one really pays attention to it? You can make your project look great with LEDs!
LEDs come in all kinds of packages used in electronics projects: strips, rings, discrete, waterproof among others. LEDs are used in home lighting and appliances. The quality and type of LED and power supply you use will affect the reliability of your project. In this chat, we'll discuss everything you ever wanted to know about LEDs. 
Metal recently worked on a huge collaborative project at Burning Man festival in Black Rock City, Nevada called Crane. Metal is one of the founders of the Burbank MakerSpace, and is a recent Supplyframe DesignLab resident, where he designed a VR controller. 
TL;DR: some of the things we may discuss in this chat!
Types of LEDs
Installation methods
LED suppliers
LED manufacturing methods vs. quality of LED
Here's the sheet to guide the discussion.