Join the Hack Chat by clicking on the JOIN HACK CHAT button. Then, request to join #Hack Chat.
Don't request to join from this page, click the JOIN HACK CHAT button.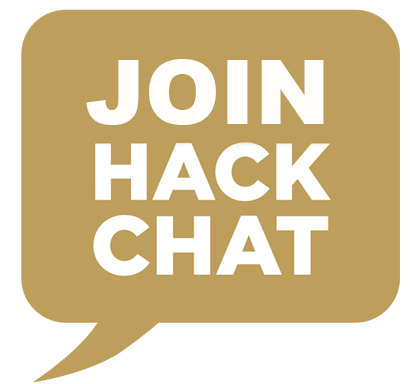 ____________________________________________________________
Piotr Esden-Tempski will be hosting the Unmanned Aerial Vehicle Hack Chat this week.
This Hack Chat is at noon PDT, Friday, September 22nd. 
Here's a handy count down timer! 
Unmanned Aerial Vehicles (UAVs) have sparked a ton of interest in both companies and hobbyists. UAVs are used in rescue operations, surveillance, attack missions, and agriculture. The capture of real time images by drones is used in decision making processes like search and rescue, plant nutrients, and irrigation.
One of the controversies around UAV technology is the constantly changing FAA regulations. These regulations limit the use of UAVs, which makes things difficult for hobbyists.
Piotr develops UAV autopilot hardware for Paparazzi UAV. In this chat, we'll discuss how Paparazzi can be used for autonomous flight and the control of multiple aircraft. We'll talk about the types of embedded systems that can be used for these applications. 
Piotr Esden-Tempski is the founder of 1BitSquared and longtime UAV Developer and Embedded Systems Engineer with an extensive history developing Open Source Systems. 
Piotr is also the developer and manufacturer of the 1Bitsy ARM development platform and the Black Magic Probe JTAG/SWD programmer/debugger hardware. 
Piotr is passionate about introducing new people to embedded/hardware development using Open Source tools and solutions that can also be used by professionals for production applications!
TL; DR, in this chat, we'll discuss ::
Open Source hardware design for UAVs and drones 
All things airborne robotics
ARM Embedded Systems 
ARM JTAG/SWD microcontroller programming and debugging
Here's the sheet to guide the discussion.