Join this Hack Chat by clicking on the JOIN HACK CHAT button.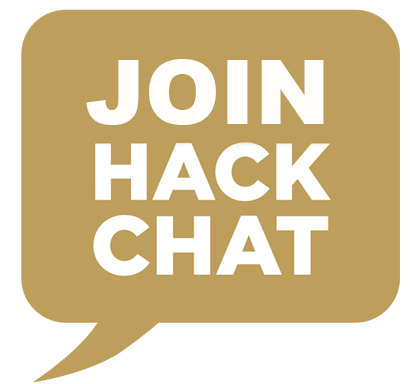 ______________________________________________________________________________
Vaibhav Chhabra and Eric Michaud will be co-hosting the Hack Chat this week. This Hack Chat is at 9:30AM, Friday, February 16th. NOTE THE DIFFERENT TIME FROM USUAL
Time Zones got you down? Here's a handy count down timer!
Makerspaces are community hubs where people can come together to share resources and ideas to bring more of our creations to life. Makerspaces have been growing rapidly in number and popularity over the years, yet starting one can still seem like a daunting task. In this chat we have some weathered makerspace founders to bring you through the ropes and help you understand exactly what you need to bring your community hacking space to life.

Vaibhav Chhabra is a mechanical engineer by profession, and graduated from Boston University. They spent 2 years working at EyeNetra, building eye diagnostic devices. They are currently an instructor at the MIT REDX health care innovation lab, and founder of a collaborative maker space - Makers Asylum. They enjoy making furniture, machines and winning at ping pong full time.

Eric Michaud is a Hacker, Marathon runner, and an author. They currently do work with Rift Recon, Shellcon, and Hackerspaces.org. They have been involved with maker spaces for years, have written tutorials on Adafruit on how to make a makerspace, and have personally founded the PS:One and HacDC makerspaces.
In this chat, we'll discuss:
What does it take to open a makerspace?
How can you fund a makerspace?
Should your makerspace be a for-profit or non-profit?
What equipment is crucial for a makerspace?