I selected the Precision 3541 with the following configuration :
Intel i5-9400H
Intel GPU
97Wh battery
I upgraded to the following memory and SSD :
One thing I was looking for was to be able to play 4K UHD HDR movies. I assume the on-board HDMI 2.0 would be able to support it. I should have done my research before as HDR is only supported on HDMI 2.0a.

The Type-C port allows a lot of versatility. Using a Type-C to HDMI 2.0b adapter, I am able to play 4K UHD HDR 10bit @ 30Hz. The color space is reduced if the refresh rate is increased to 60Hz. See UPTab USB C to HDMI 2.0b Active HDR Adapter 4K 60Hz.
Benchmark
The i5-9400H is integrated with a 35W profile as listed in Intel TDP-down configuration. I was interested to find how this TDP-down was performed.
By default the Turbo Boost Max Power is set to 35W. This limit can be changed with Intel Extreme Tuning Utility (XTU). 
Summary :
Cinebench R20 @ 35W : 1758pts
Cinebench R20 @ 45W : 1892pts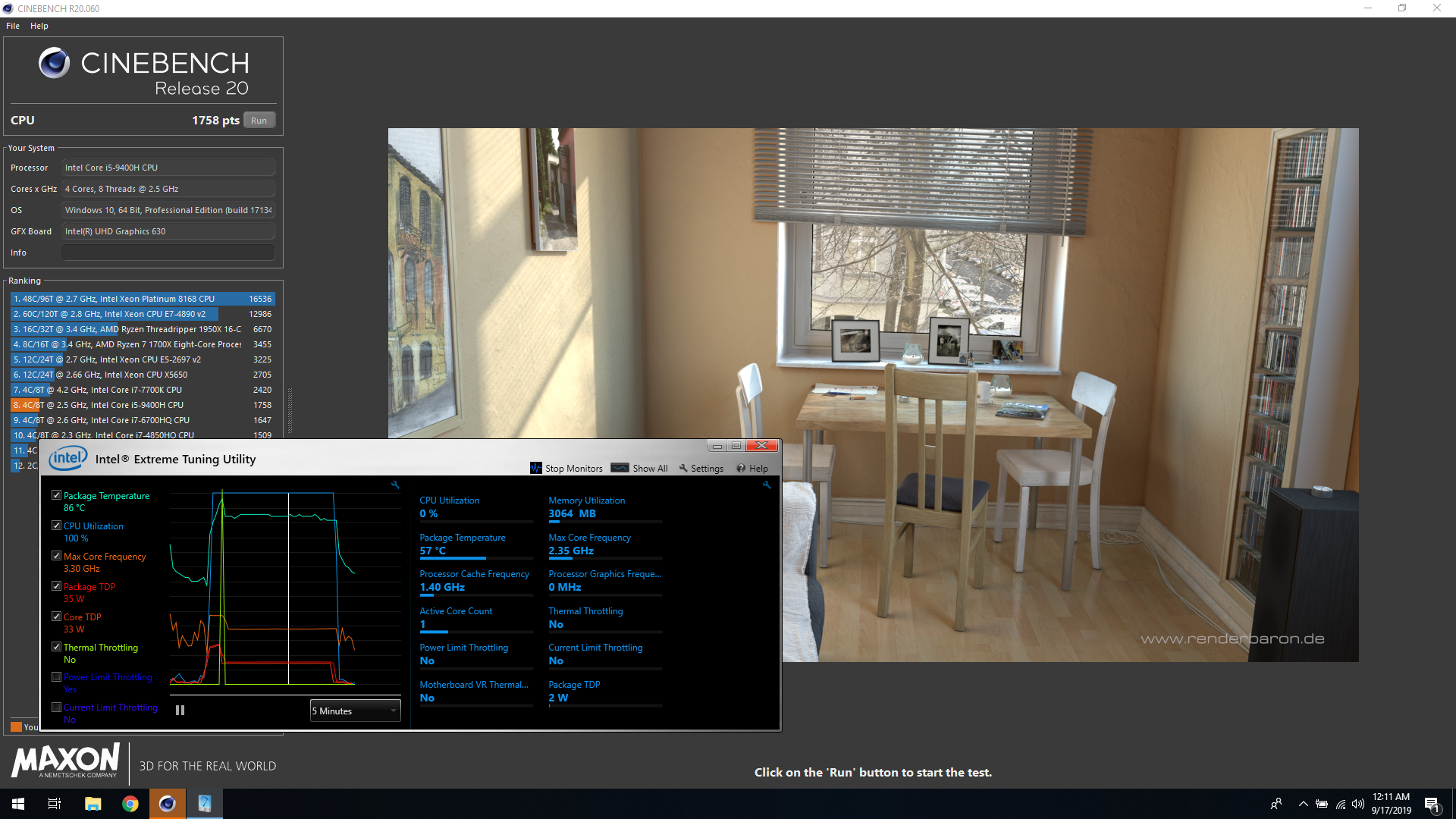 Increasing the TDP to 45W needs to be done manually. How it is reset to 35W is unknown. The configuration shown by Intel XTU shows 45W Turbo Boost Max Power but the system runs at 35W.
Note on the cooling solution :
On Intel GPU system, there is only 1 heat pipe from the CPU to the fan assembly
The fan speed let the system heat up before ramping up. The balance between fan noise and heat is always a challenge.
Rising the laptop from the table leads to better temp : 78°C after Cinebench @ 35W
Intel XTU shows the different CPU settings for the i5-9400H