This is the first phase of the "get home and recharge" project. By providing an illuminated, shielded homing light, Mato can take a "straight on" approach and come to the point light source.
I started by 3d printing a homing beacon (3d part and design files available on this site) into which I placed "stick on" led lights.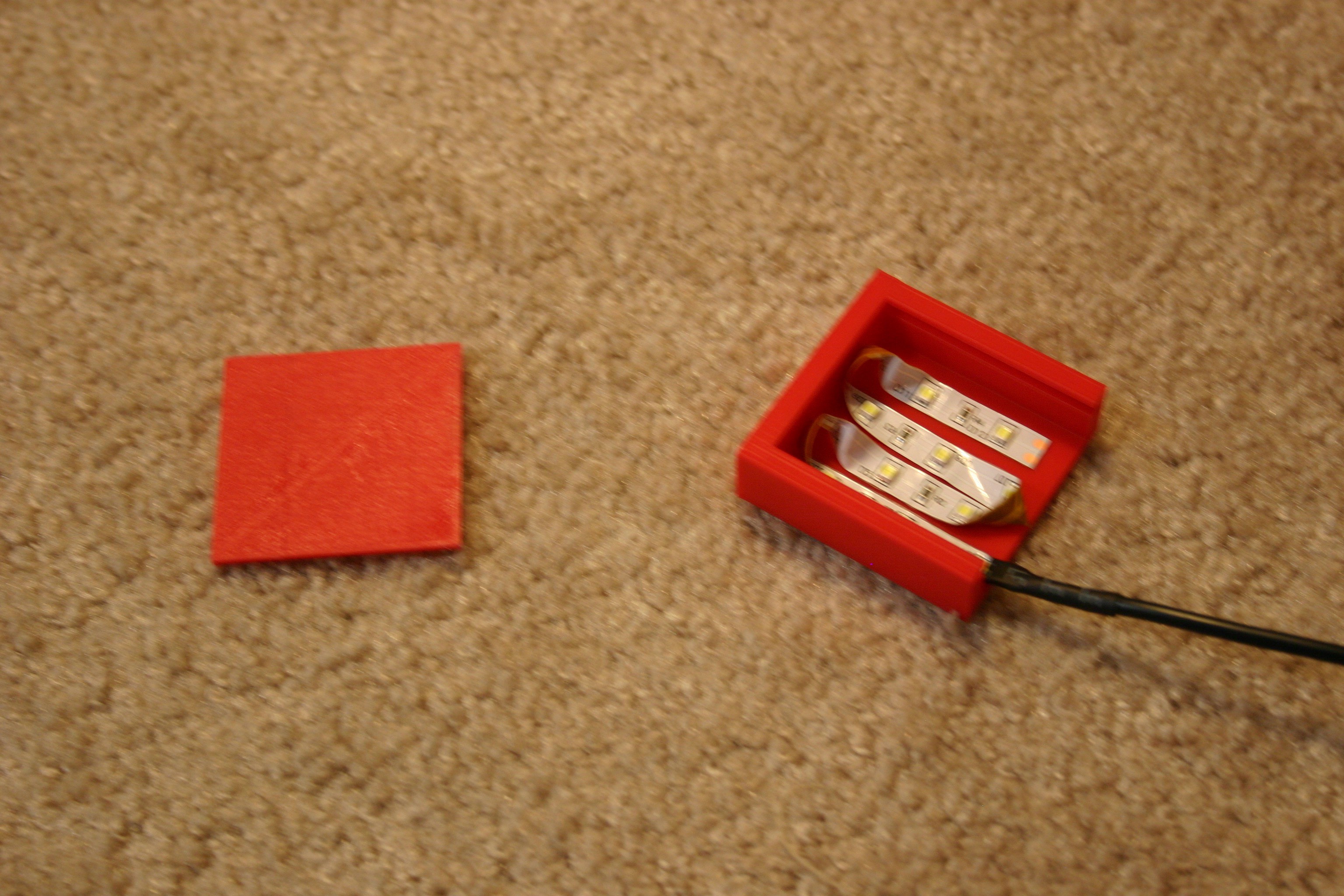 Next, I slid the cover over the led lights.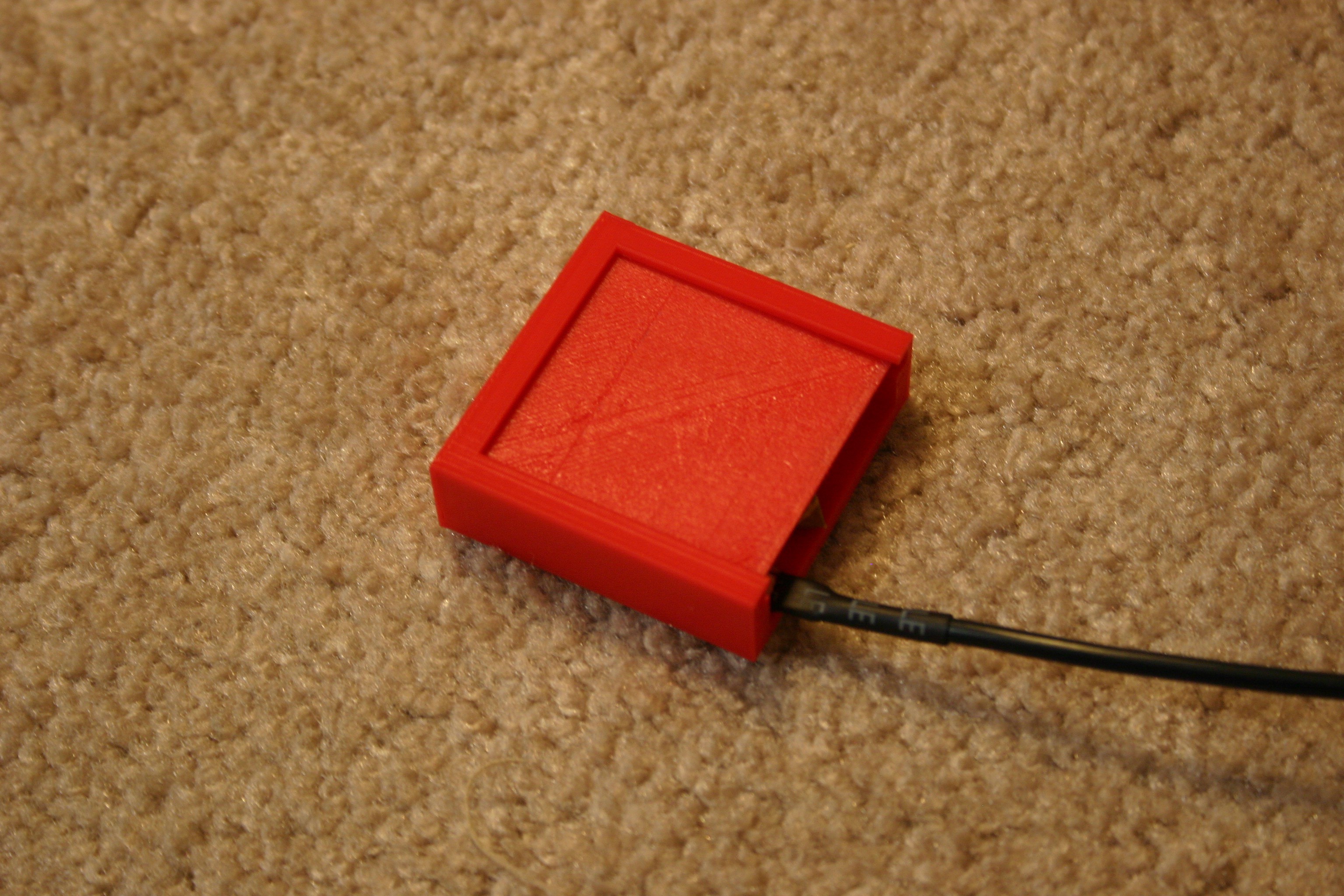 Then I tested it to see that the light could be diffused through the shield.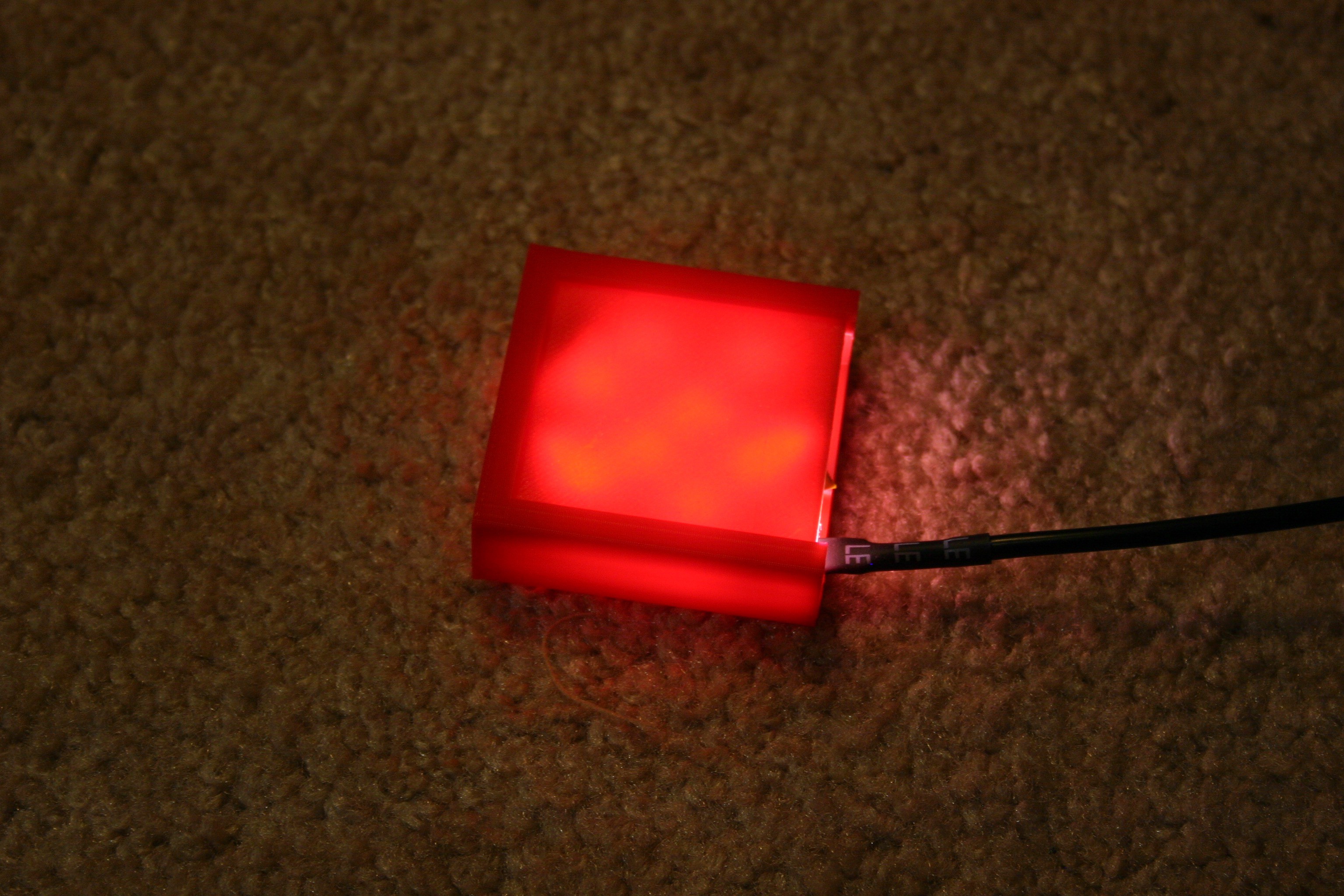 I took a 6 inch long 1 x 2 and screwed it to a 1 x 4 to make a stable base.

Now I'm ready to put the white piece (friction fit) onto the wood and place the beacon inside that.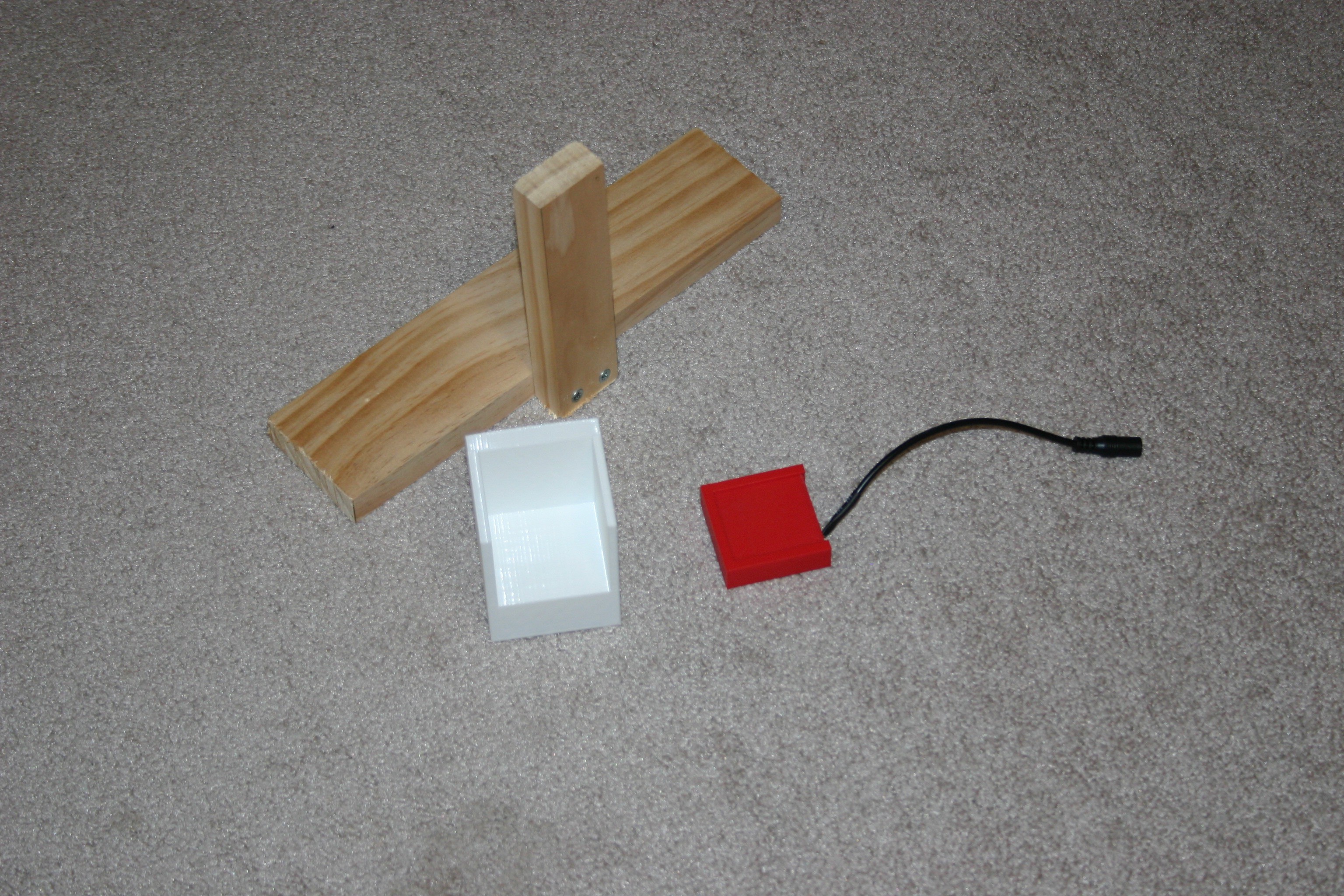 OK--so Mato will now line up with and drive into the light source. Next, I have to get Mato to stop when she arrives at the source.