For your custom site you need to add all images and html files to the UniFlash configuration. Once all files are added flash the image.
Open UniFlash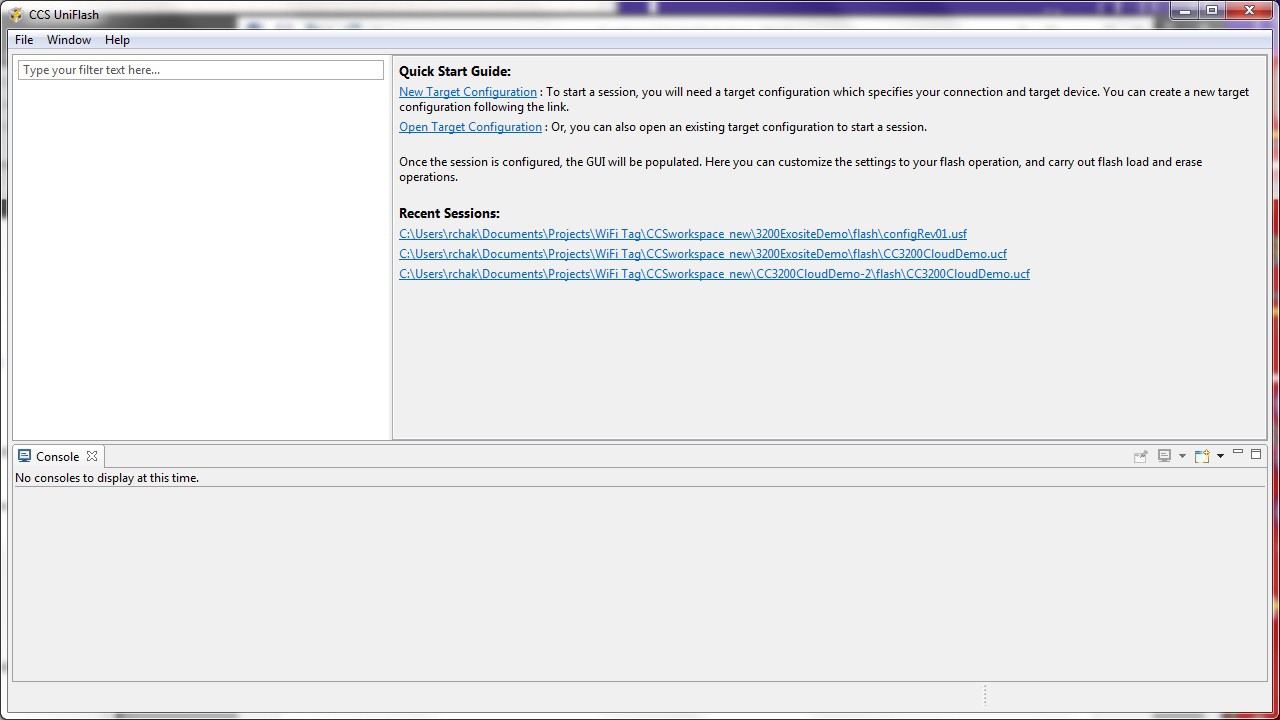 2. File -> Open -> Target Configuration.

The configuration file name for my Exosite is configRev01.usf. It has additional images I placed on the site, for example mad.png.
Once configuration is opened click on Operation -> Add File. You will get a generic file which you will have to replace with your own.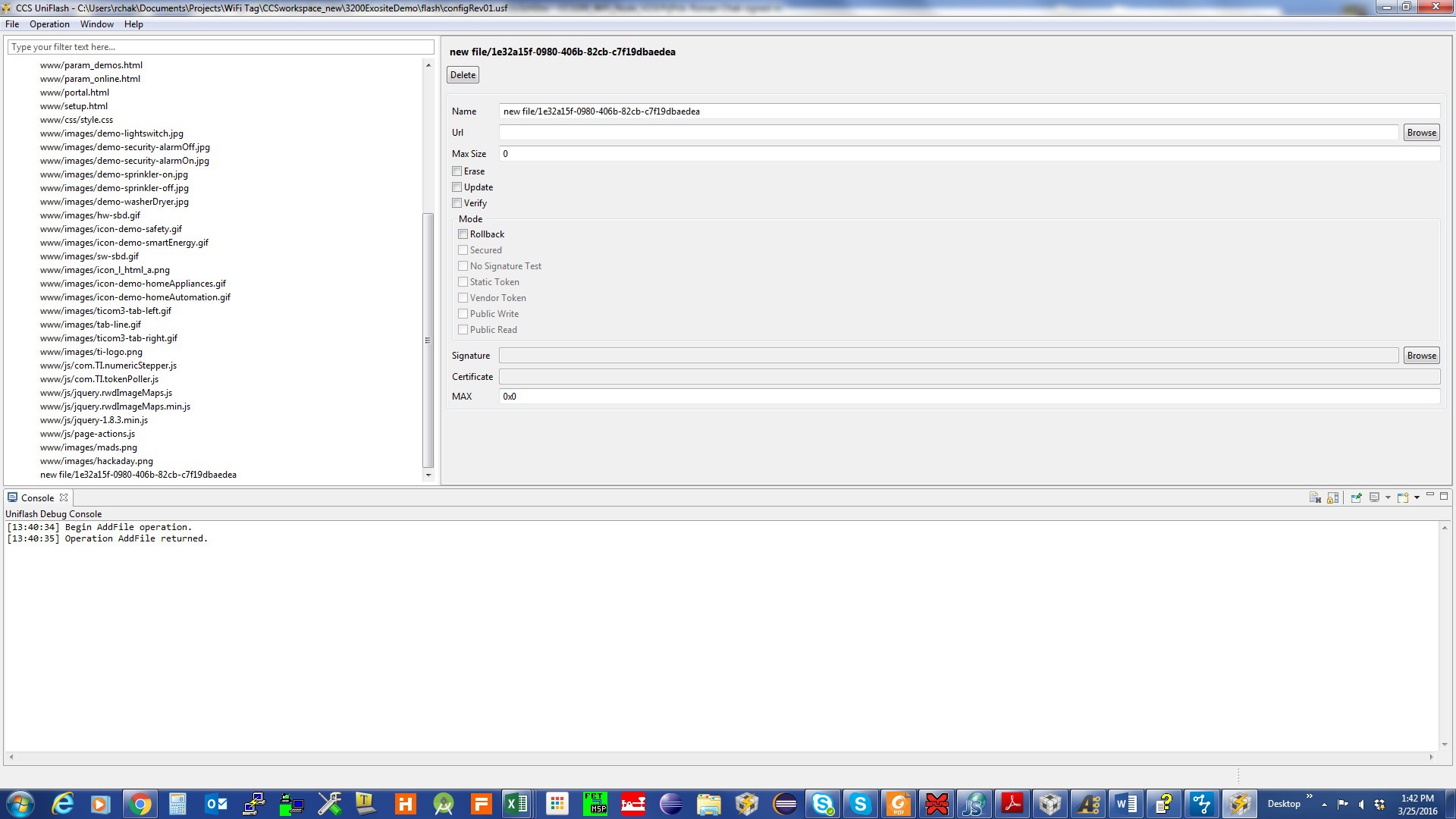 Rename the file and point to a file location.
That is it, build your custom site on CC3200.