No major developments, though I couldn't refuse trying a few new snaps that were more recognizable as shapes or patterns.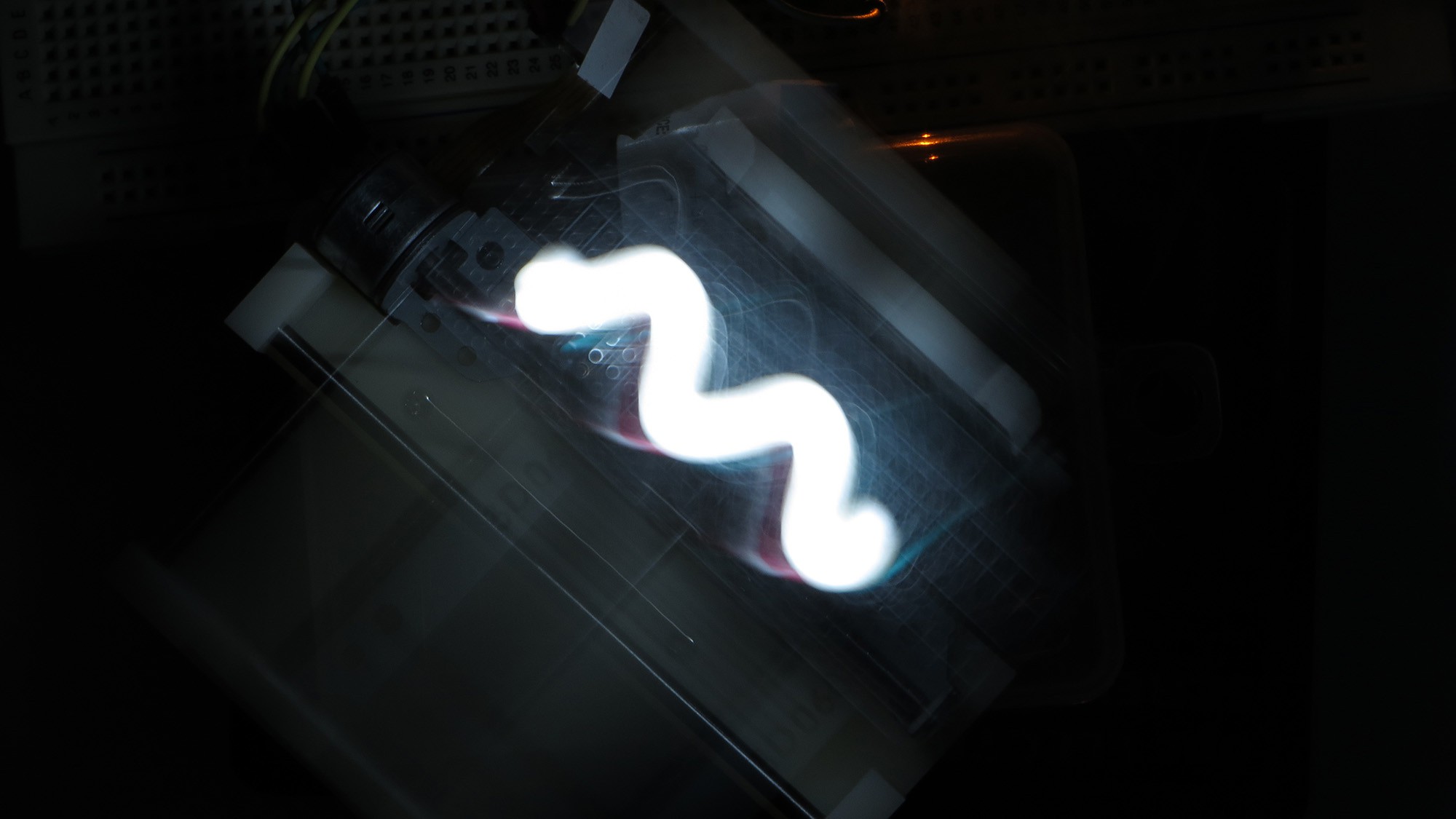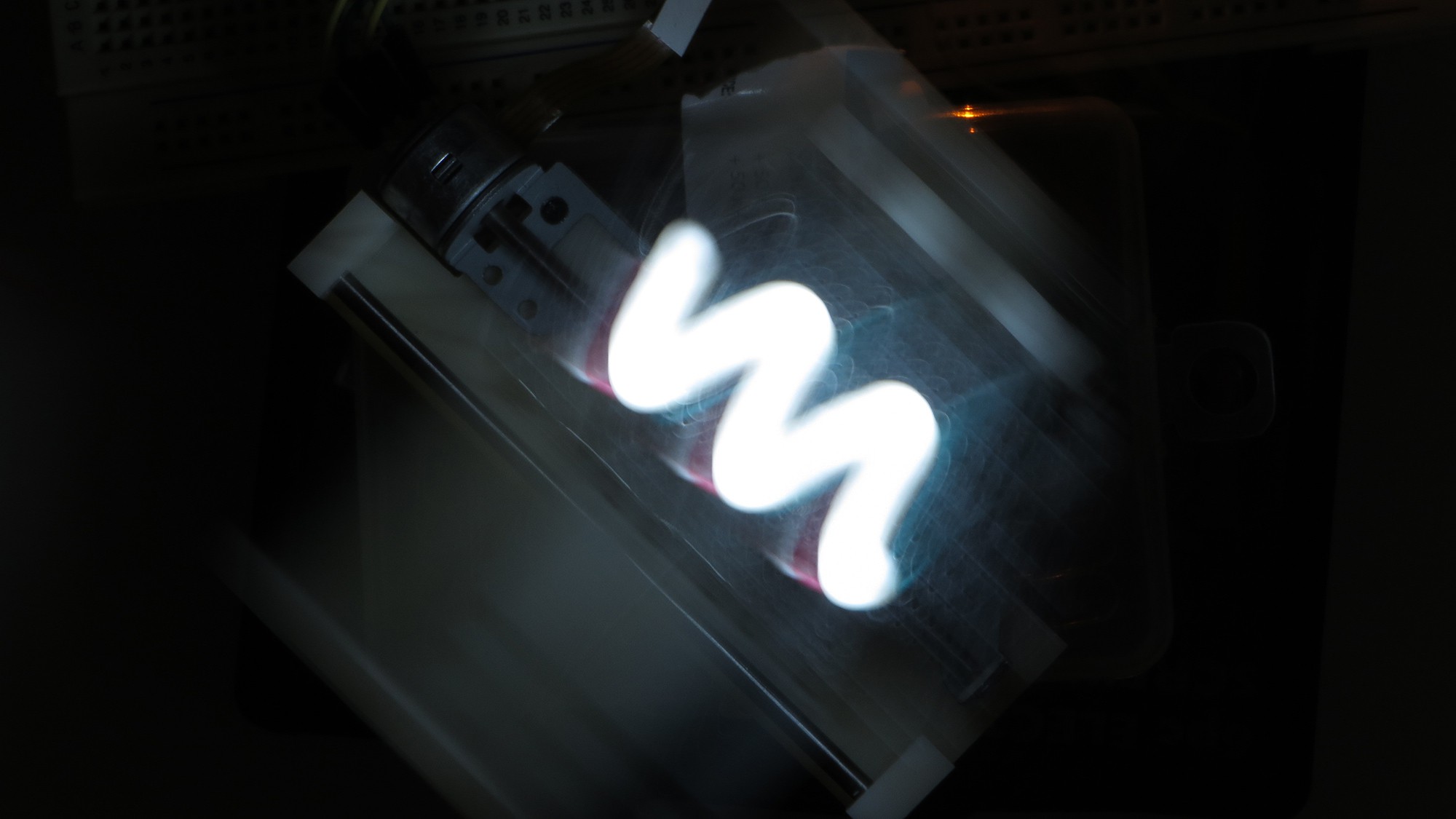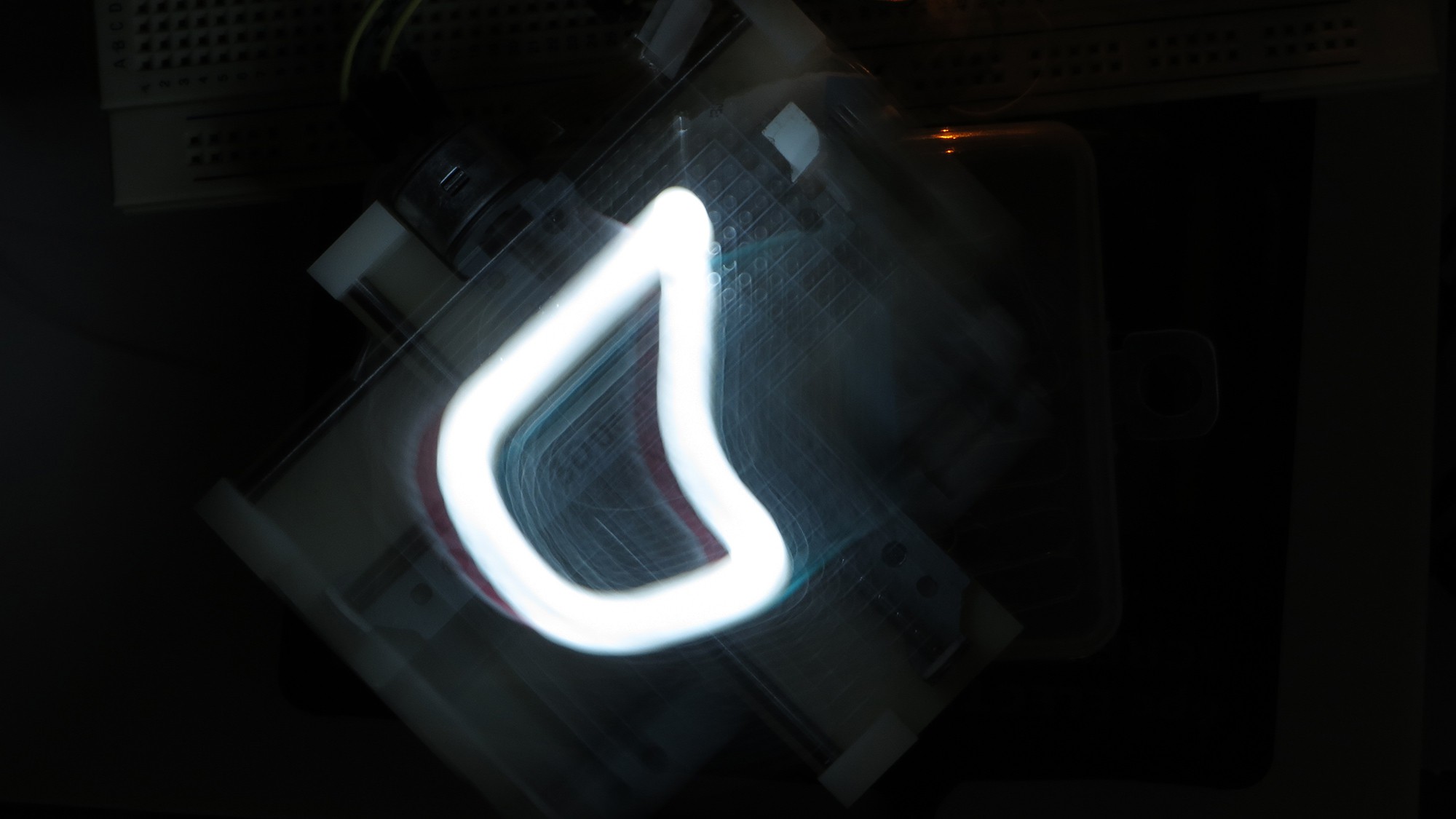 Light pollution obviously still a problem, though I discovered covering the top of the LED with toothpaste does help to diffuse the light being cast upwards!
Also, that last shape was a horrific attempt at a triangle. I might be having some acceleration issues. Going to try and work out a proper coordinate system to replace my caveman approach I've been using so far!