What happens when we let a robot rove around autonomously within a group of people? Our future is going to be filled with robots one day, so we wanted to try it out!
The result? People enjoyed interacting with the robot!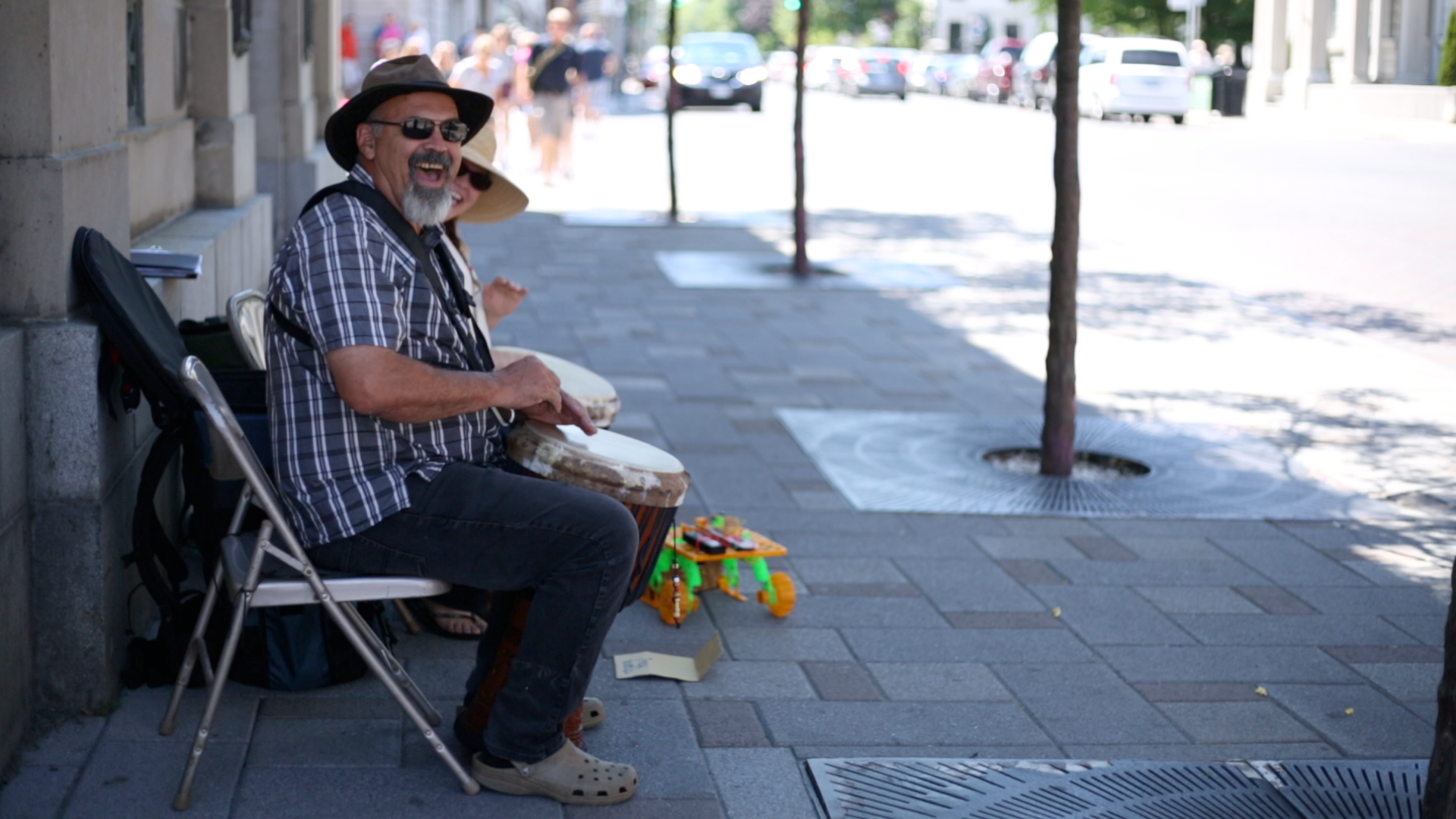 Bowie ventured around, and avoided humans using two ultrasonic sensors where their conical beams were able to intersect just enough as to not cause a 'blind zone':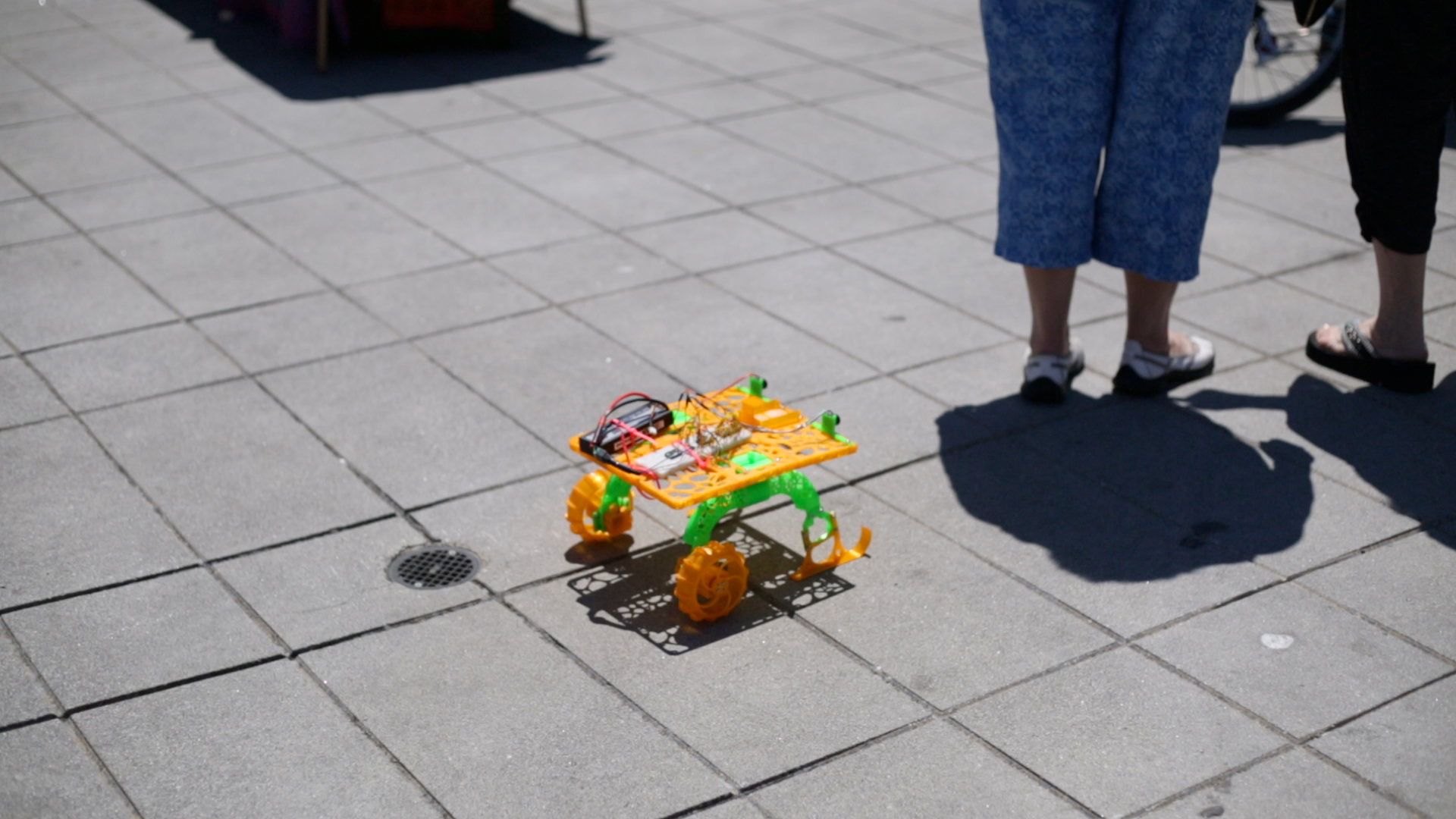 "Look! It's a friendly helping robot on the loose!"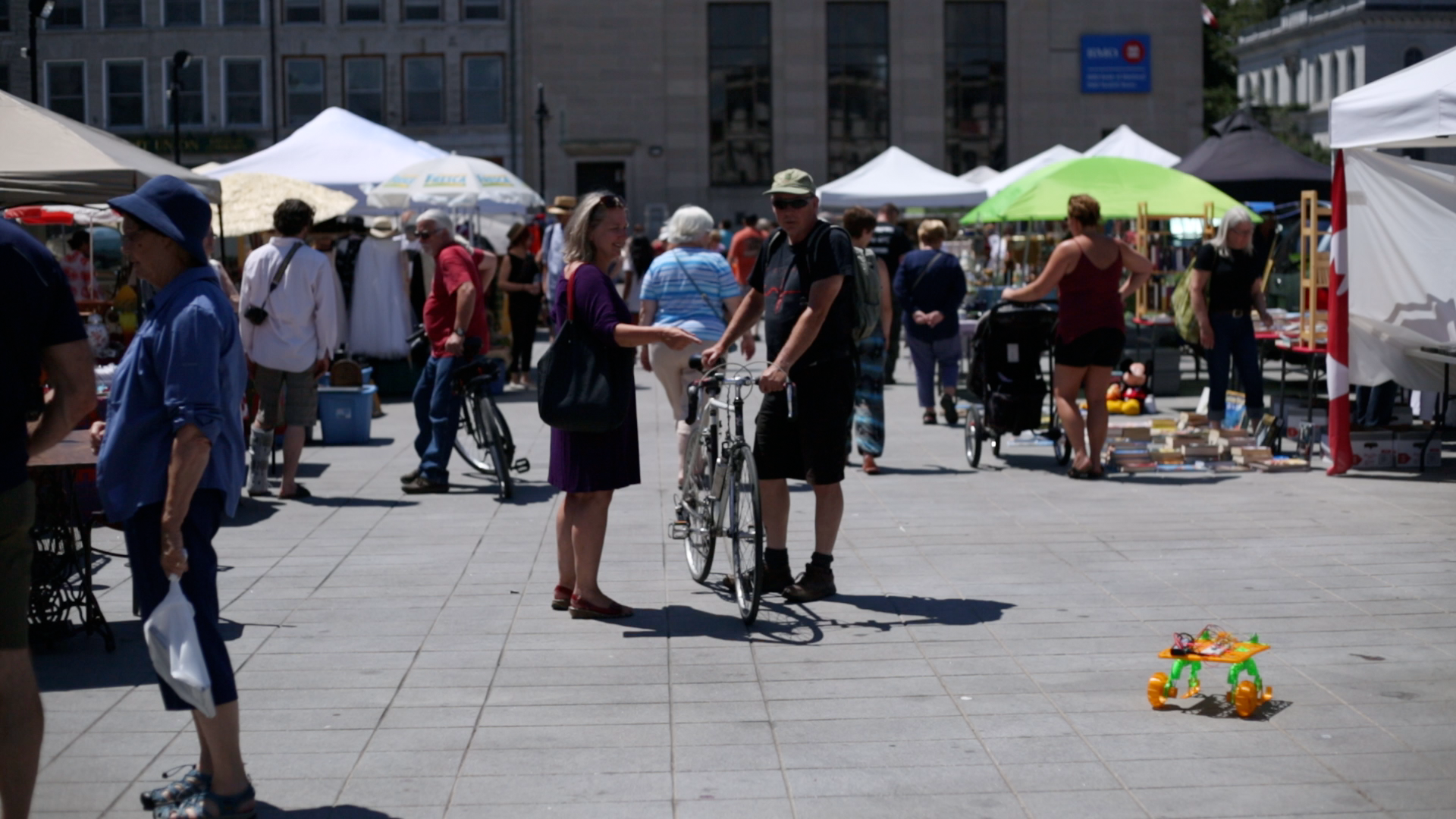 The robot we were using was an upgraded version of Bowie — it is Bowie II. An improved chassis and struts for the wheels. Electronics will be upgraded to proto board soon.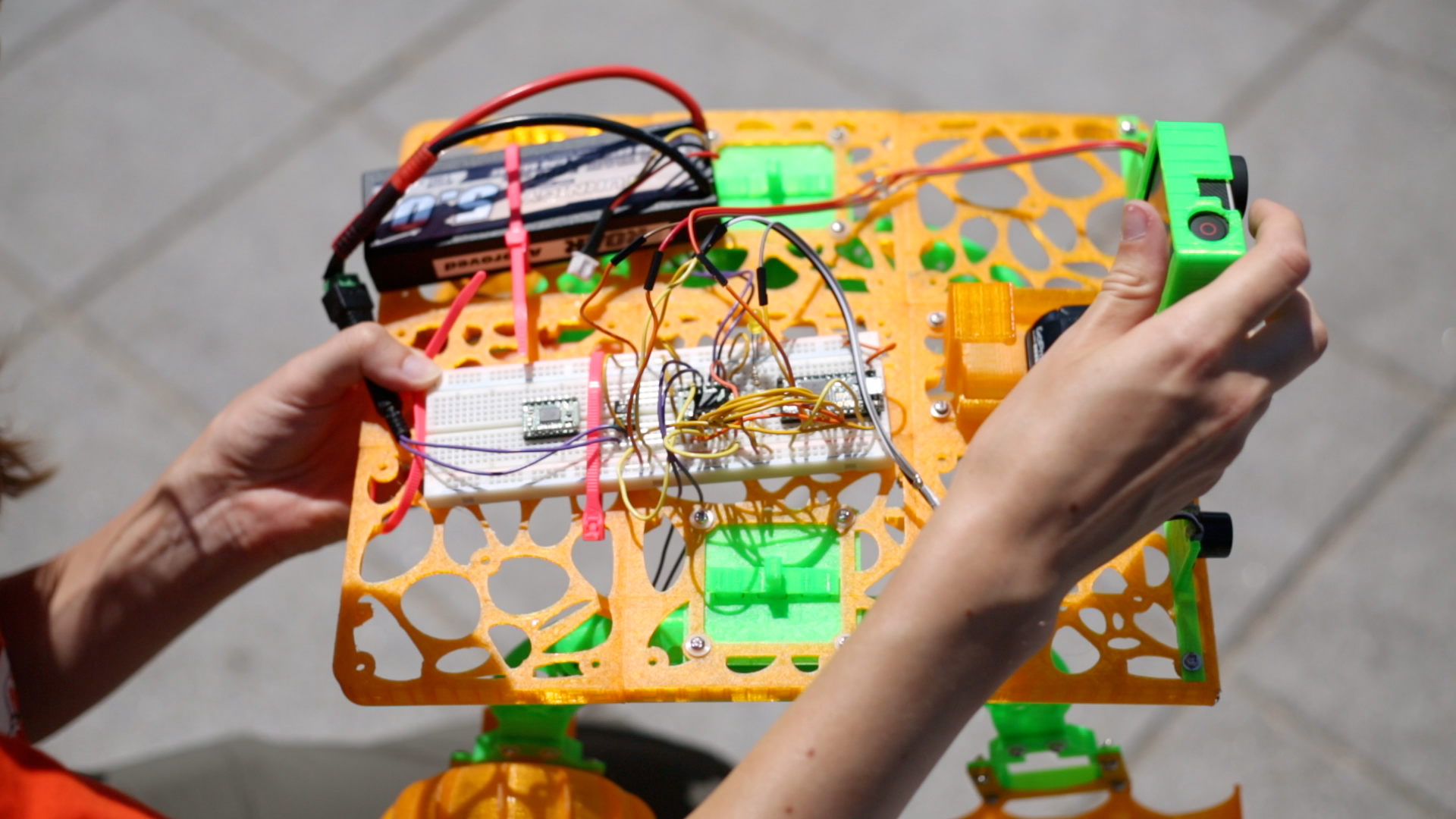 This event was a collaboration with Asad from Chairs and Tables!