September 17th marked the International Coastal Cleanup Day. Groups from all around the world collected debris on our shorelines to help keep them clean. Robot Missions participated in the Great Canadian Shoreline Cleanup at Guild Park & Gardens in Scarborough (near Toronto). A total of 200lbs of debris was collected!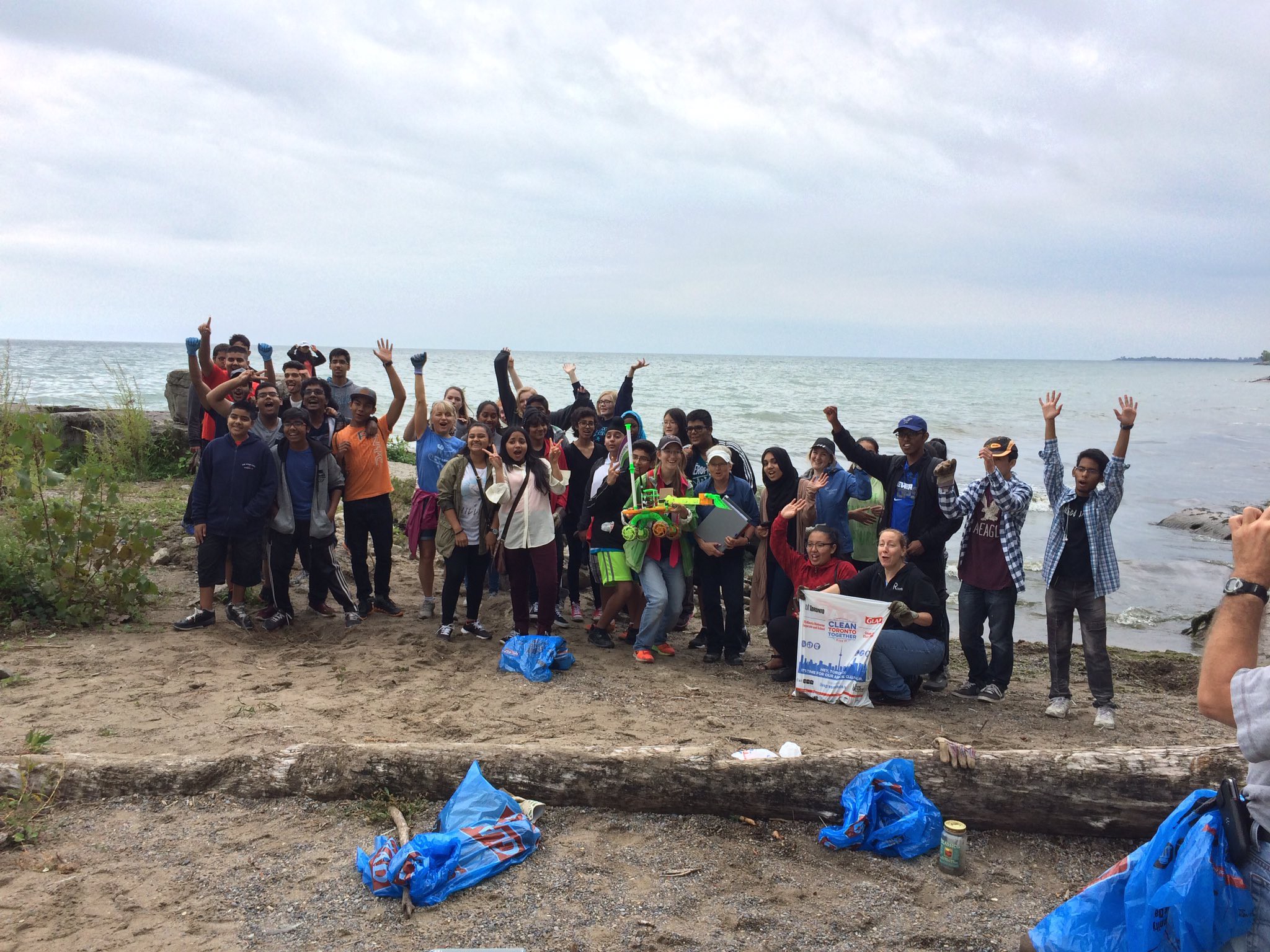 Great Canadian Shoreline Cleanup volunteers (with the robot!) at Guild Park & Gardens, Scarborough, ON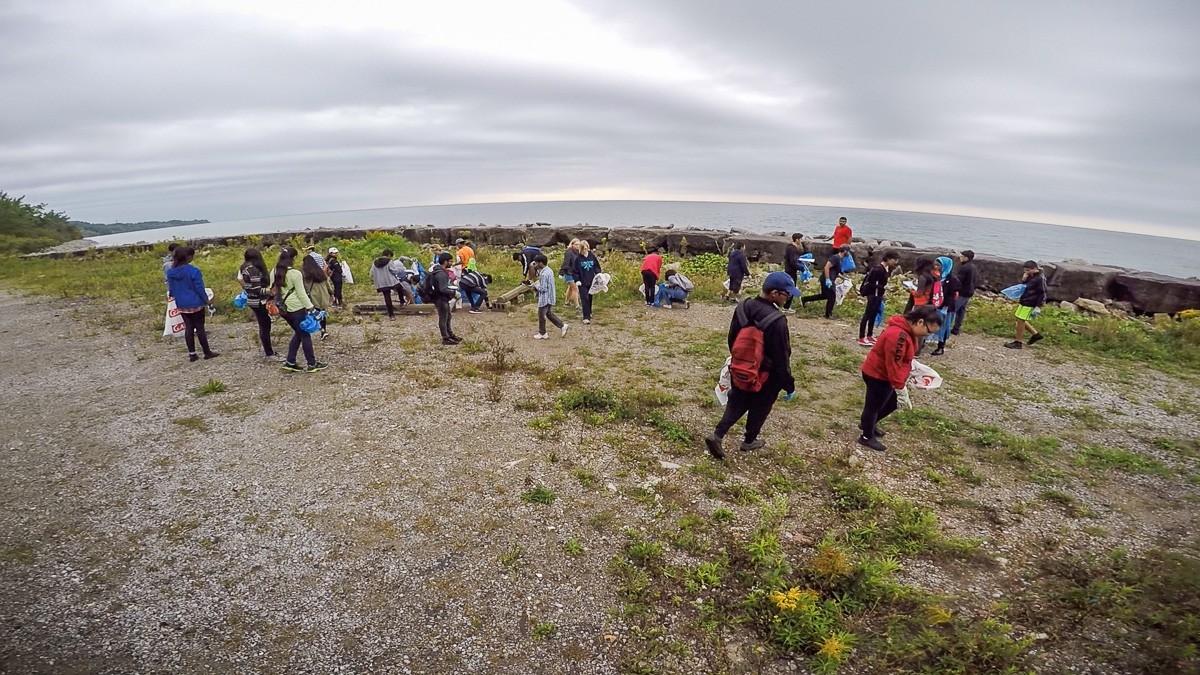 Starting the trek, here we are all collecting debris and tallying the results

A group of students from the local high school volunteered to help with the cleanup, and they had a great time operating the robot. It was fantastic to see the connection between the environment and robotics happening in action!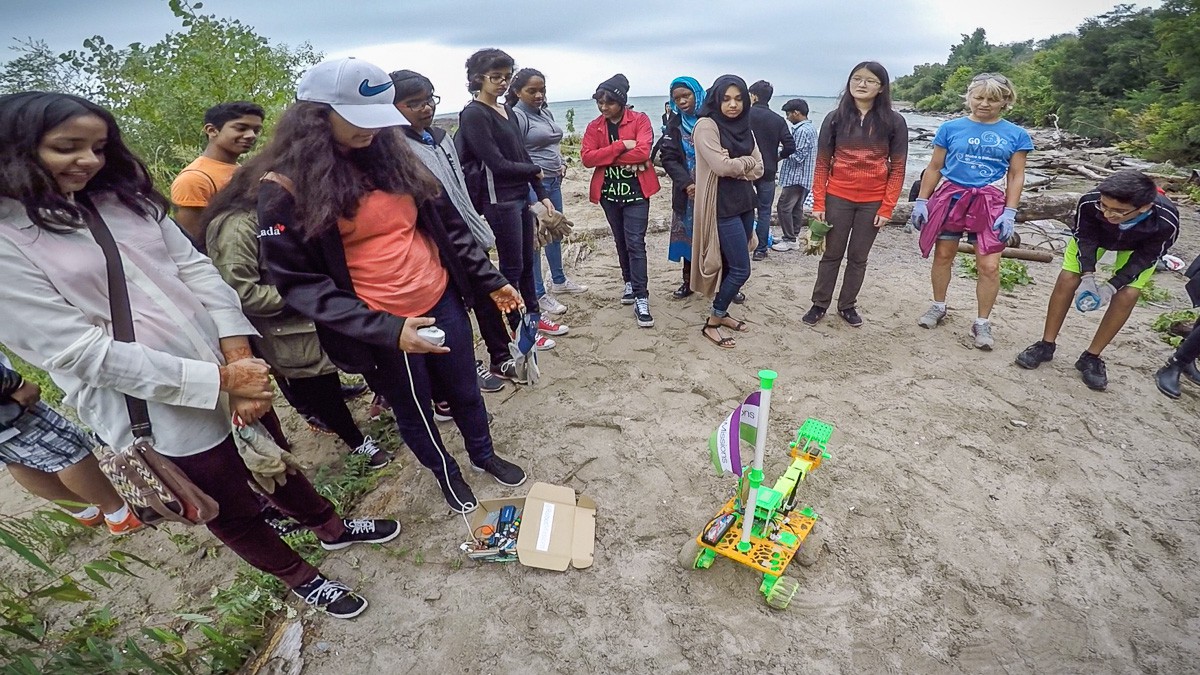 Students operating the robot and observing its functionality

Operating the arm to collect debris that was buried in the sand

Always inspiring when younger kids operate the robot and learn more about it!

We saw a variety of debris - ranging from a tire, to an old transmission, and many pieces of tiny trash near the frog pond. The tiny trash is what initially caught our attention about this location. They posted a photo of all of the debris that was collected from the frog pond in the spring. It was countless amounts of fragmented plastics, including nurdles.
Robot Observations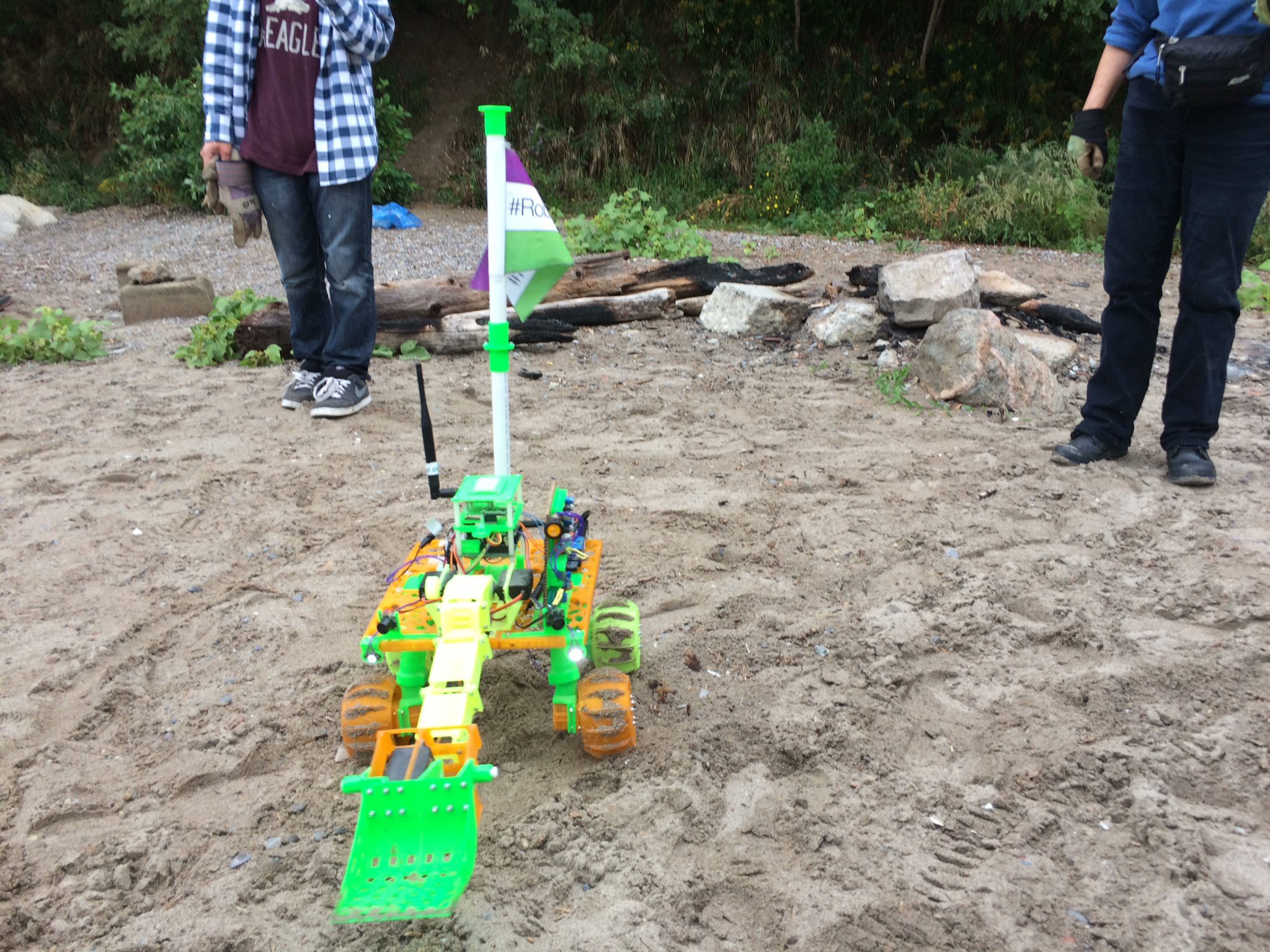 1.
The
variety of sizes of debris will mean the end effector on the robot will have to be defined for a specific type.
The current version of the scoop would need a finer mesh to be able to collect the plastic nurdles.
2. The wide area that the pockets of debris are will mean the robot will have to traverse distances - perhaps in a specific pattern, or randomly- similar to a Roomba. The usage of GPS will assist with this, especially for setting waypoints where the robot can navigate to.

3. We did encounter difficulties with the wet sand accumulating on the wheels and reducing traction. More dramatically, we are seeing gears shearing off within the gearbox of the motor. We would probably only have experienced in the field, since trying to drive the robot over a fallen tree is difficult to reproduce in the lab setting. This gives us new data to design an improved iteration for these situations.

Overall Experience
The experience of the cleanup was compelling - to see how everyone worked together collecting the debris and tallying the results. When your eyes are focused on debris, you quickly notice it. In some areas it collects in pockets, though the pockets seem to be dispersed along the entire shoreline. It was great to have the opportunity to discuss the role robotics will play in improving our environment with the local MP.
Many thanks to Rose for organising the cleanup and her endless work cleaning up the frog pond. The enthusiasm of the volunteers was contagious, showing the collective appreciation we have for nature.