As we were tidying up our hacker space the need for a replacement for the bins for our electronic part arose. So I forked of the TypeTray generator to grow a sloped wall "on top" that would serve as front if the the tray is put upright. This turned out to be pretty easy.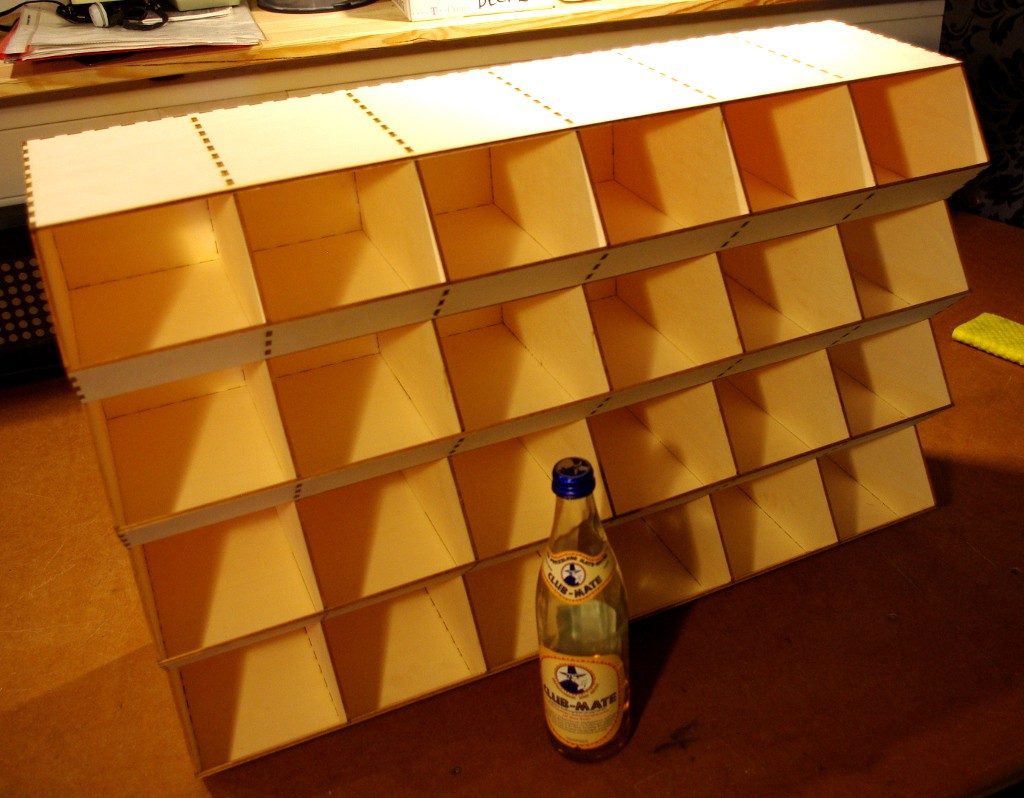 While or electronics lab looks much better now I am not yet 100% happy with the result. The slots in the walls do not give enough support. This is especially bad for the wall that are now acting as floors. Glue can help and for small electronic pieces it is not an big issue. Anyway I'll contemplate a better solution. May be it is enough to switch the direction of the slots...
Update: Just switched the slots, so the floors are supported by the slots on the front half and also on the back edge. This should be enough for most lighter uses. I still wonder if adding a finger joint with fingers from both side of the perpendicular wall is worth pursuing.
But I will probably look at finger joints with other than 90° first as joining the fronts with the floors would also have provided additional stability. The current solution of just butting the edges of the walls next to each other is far from ideal.