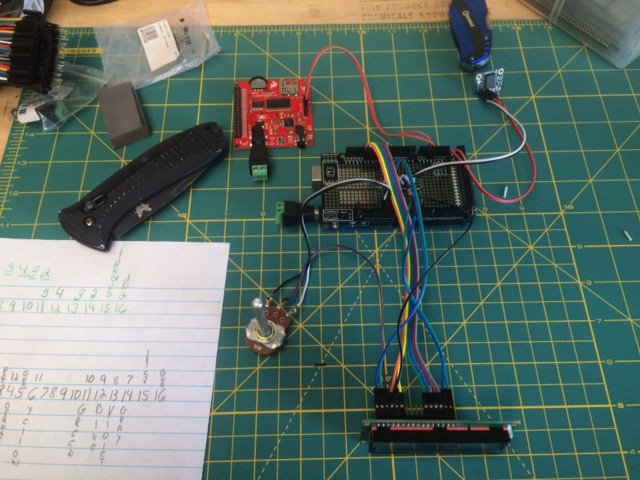 Well I stop neglecting this project this weekend. Yeaaaa! I got all the parts that I have received as to-date together. I have wired up most of all the boards that I'm going to use but I was asked to use a small amp to boost the power to my larger amp for some reason when the bells play it is not very loud so I'm going to get me one to test with once I get everything up and working. As you can see in the photos that it is wired and all I am waiting on is power. I will make a diagram once I have tested all the boards separately and then together. To make sure it all works before I post any thing. Pulse it will be easier to understand in stead of my rambling about what went where.
I have been looking for a small power supply to power the Arduino board, mp3 trigger and large amp without the need for a separate power supply for the boards and amp. I think I might have found one in the price/watt range I wanted. We will see.
I will be testing tonight I hope (Smoke test) and see what noise I can make. If all goes well once I get the buttons ordered I will be 3d printing the enclosure in a week or so.
All Files (Arduino and plans ) will be uploaded after testing.