This is the start of building up a database on test strips. I'm starting with the pin-outs/contacts for the strips I know so far.
The plan is to have a list of strips, contact locations for working electrode, dimensions of the contact area of each strip (spacing between contacts and distance from base of the strip to the center of each contact), and then work to develop the best fit equations for glucose response for each strip.
ReliOn Ultima Test Strip
Freestyle Test Strip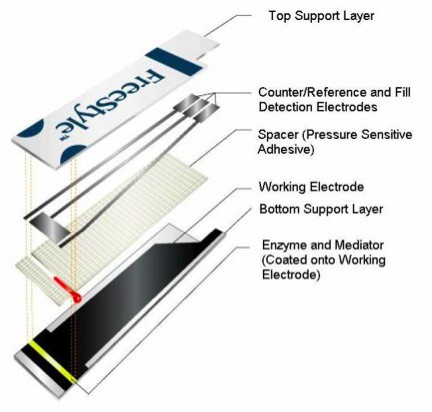 Accucheck Aviva Plus Test Strip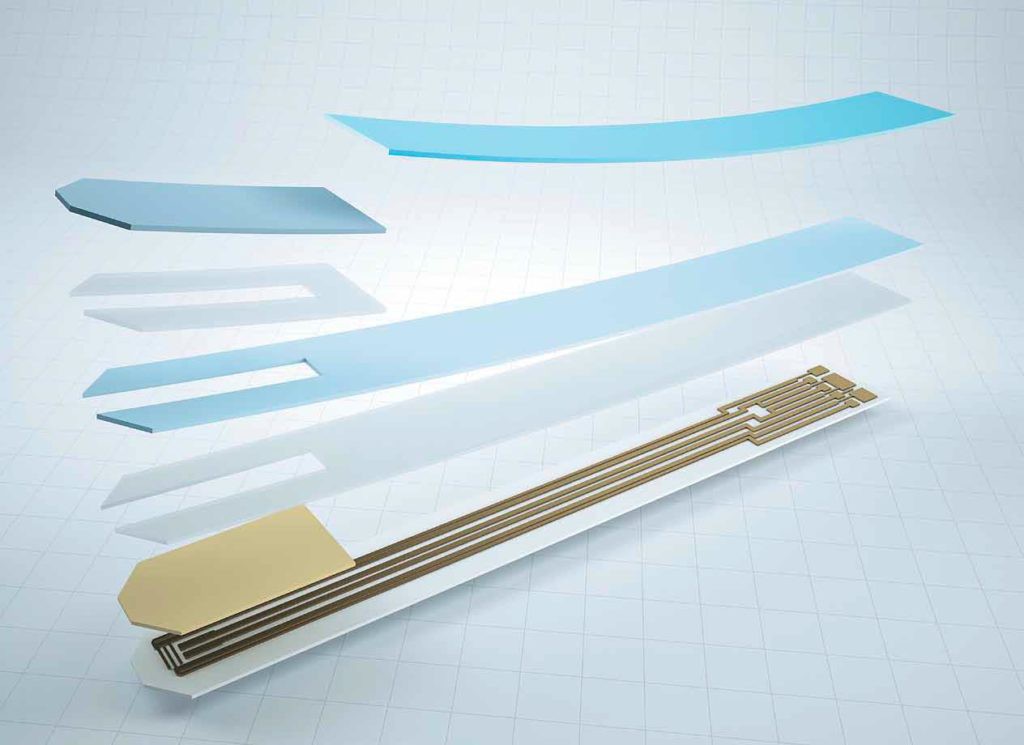 One Touch Ultra Test Strip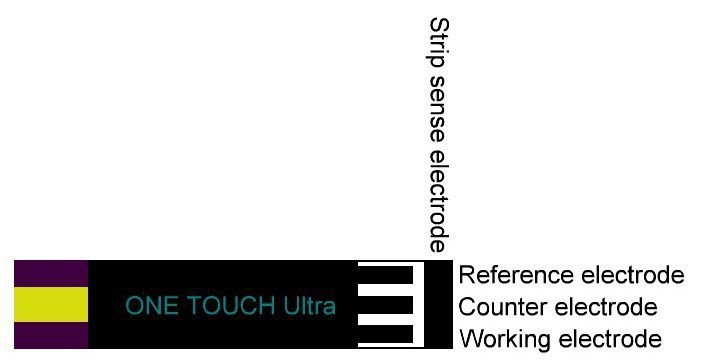 The One Touch Ultra Blue looks to have a slightly different arrangement.
This is just a start!!!