I finally received the parts for the new L-Band satellite downlink this week. They consist of a patch antenna, a low noise amplifier (LNA) and a software defined radio USB stick.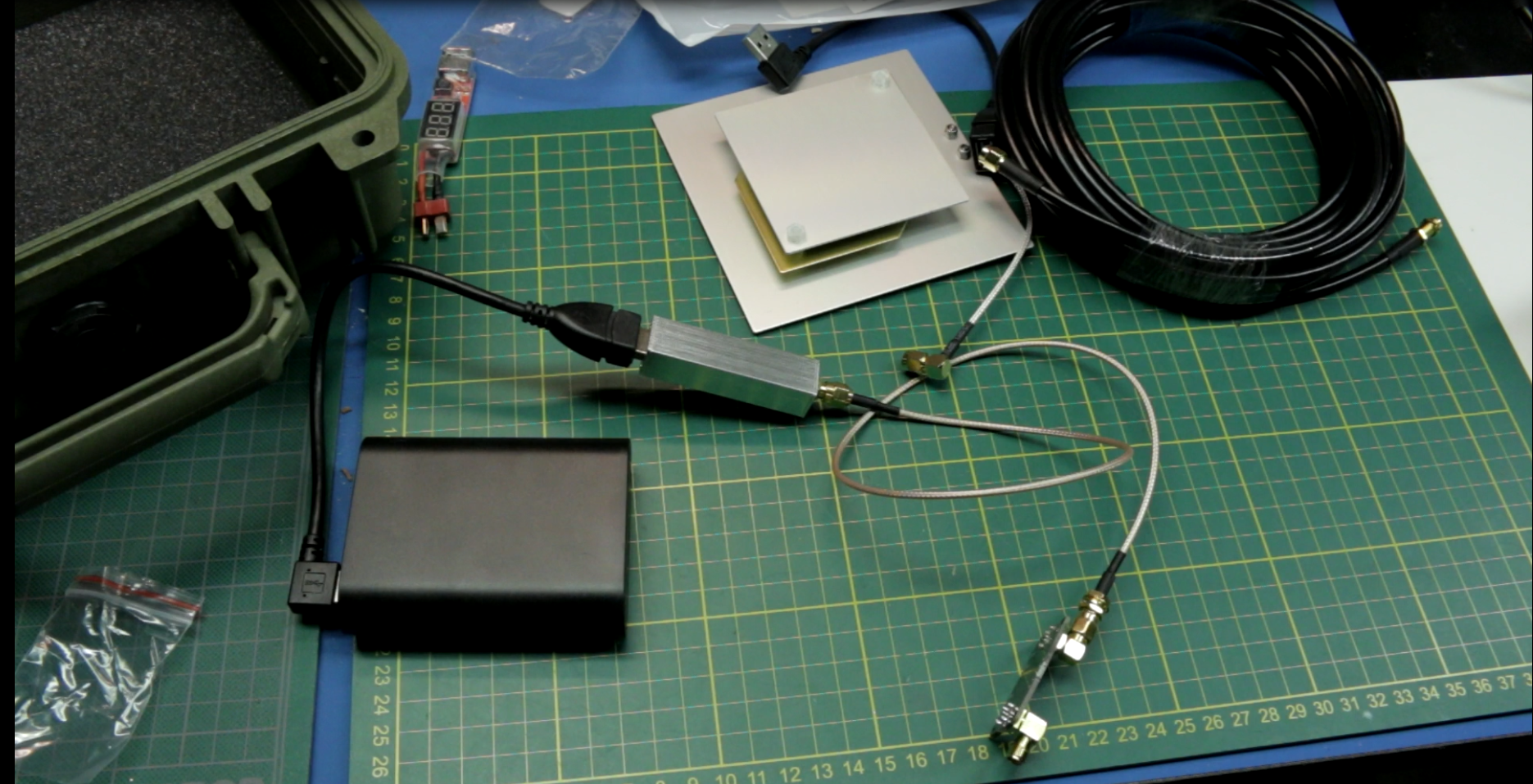 I flashed the operating system image to the Raspberry Pi 3 which converts it into a fully automated receiver as well as transforms the wifi into a hot-spot which any device can connect to and browse/download the files. I connected the devices and put them temporarily into the small Pelican case: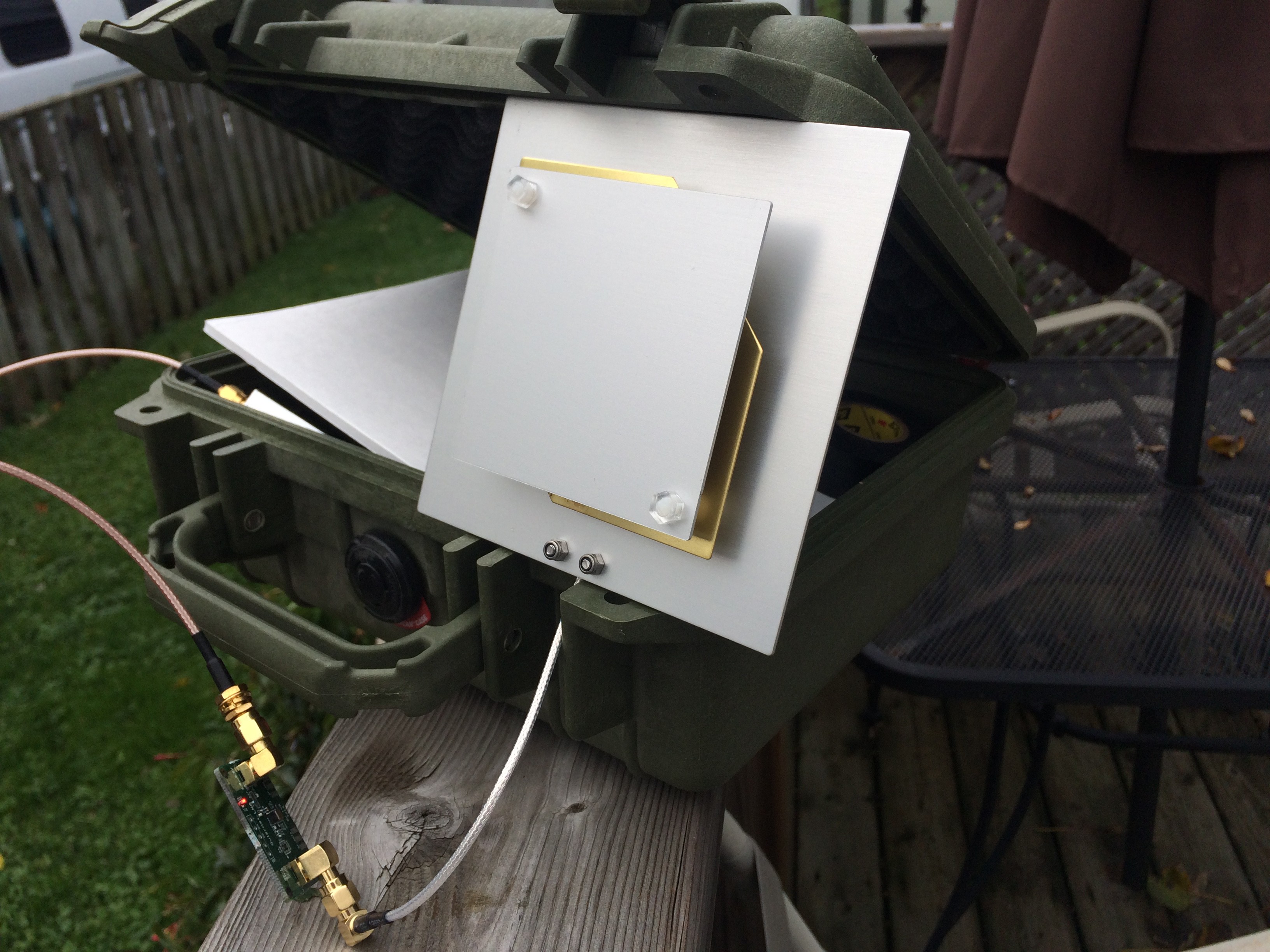 Right away I started receiving data from the satellite no problem at all! I was able to even get the signal to noise ratio up over 8 several times. This is plenty enough to receive all data with no issue. During testing I found that it will still receive packets without error down below a SNR of 3 but above that was basically 100% reliable.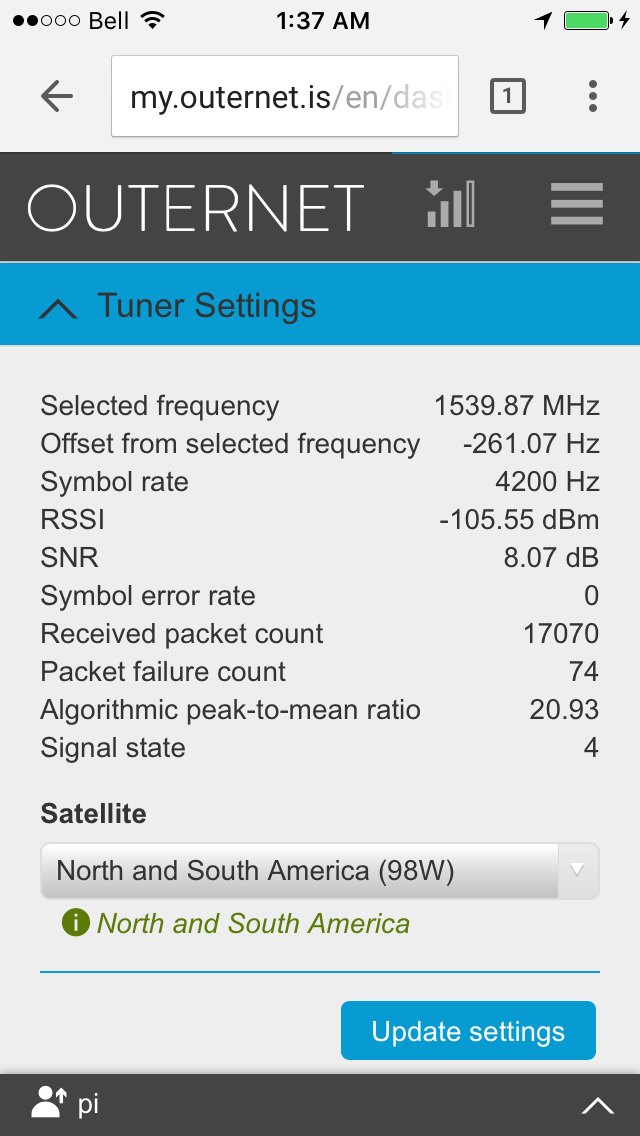 After some hours I started to see many of the files, news and information sent down. There is a tonne of great information available. We can also request the files we want or even supply our own to the Outernet team for transmission. I may send the EduCase design files :)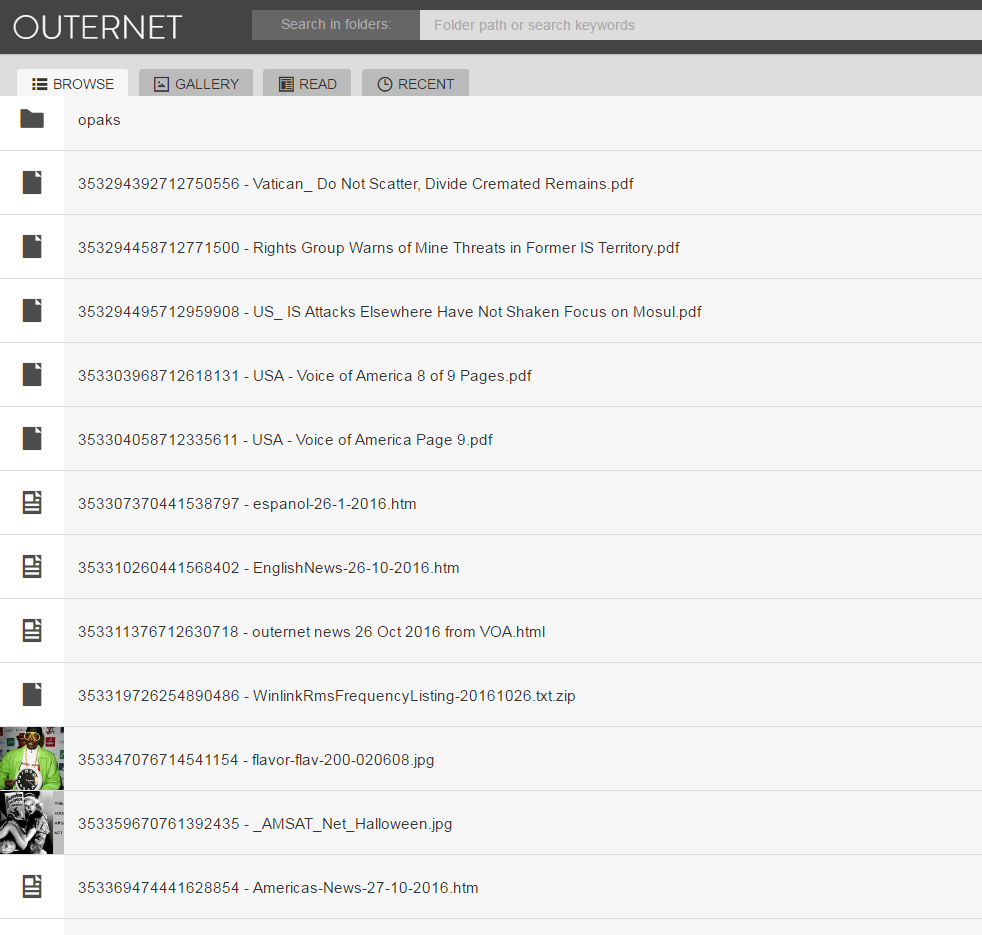 The weather files also have completed download and setup allowing the full 3D rendering of all weather information for the entire world. Moisture info, winds, barometric pressure, and movement are all there. This would be really handy information in many areas of the world.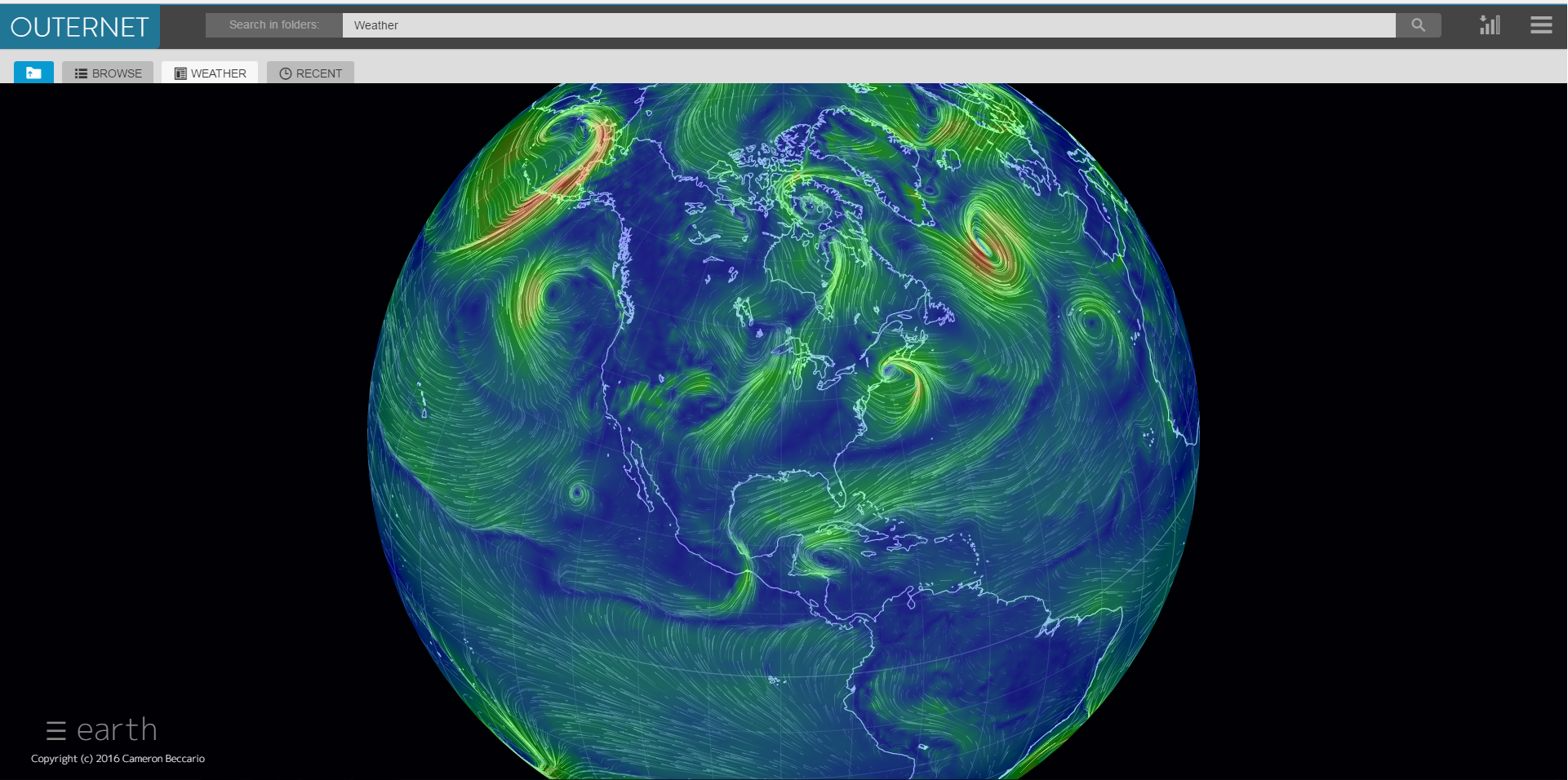 I couldn't be happier with my new receiver system for the project. The antenna, LNA and SDR are under $100 to buy so the entire receiver will come in under the price of the previous satellite dish alone. Not to mention how much more portable this one is. Assembly guide and documentation will be updated after I complete testing on the receiver. Cheers!