This week-end turned out to be quite successful. Of course, since I applied the lessons from the first week-end ;)
So here are the pictures, and comments.
This first picture shows what the crankshaft will look like. It's made of very cheap materials, as you can see. My issue here is on how to make it robust yet easily repaired. I'm thinking about it. The answer probably next week!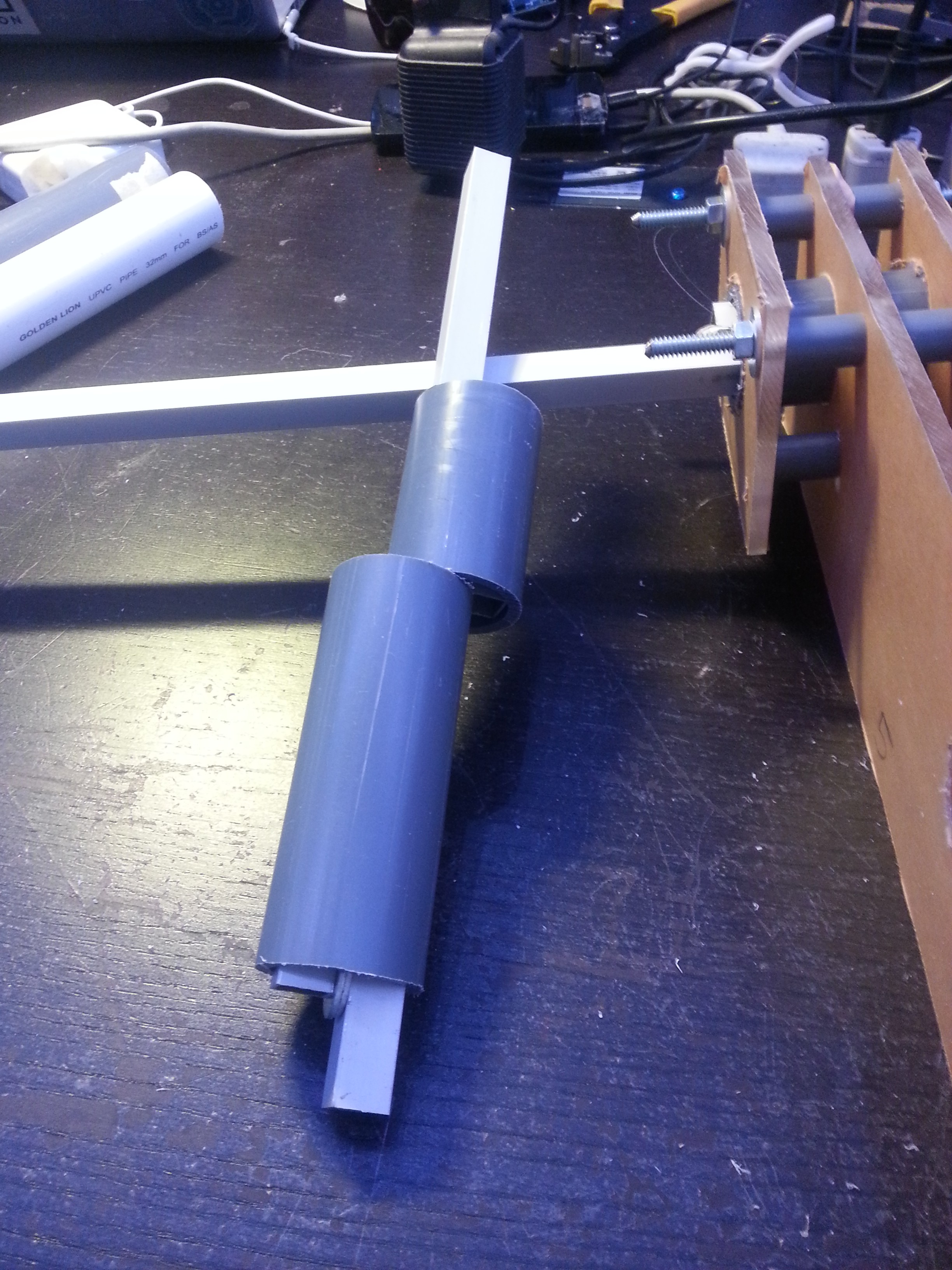 The second pictures shows the legs. You can see a ressemblance with the pictures in the project page, because it is exactly the same mechanism and kinematics. However, I am really happy because making those two "legs" took me only a few hours while it took me and my team a few hours to make all the parts when this was the student project ! I can really see an improvement in iterative design here.
That's all for tonight folks.
I'm thinking hard on the crankshaft and powering right now.