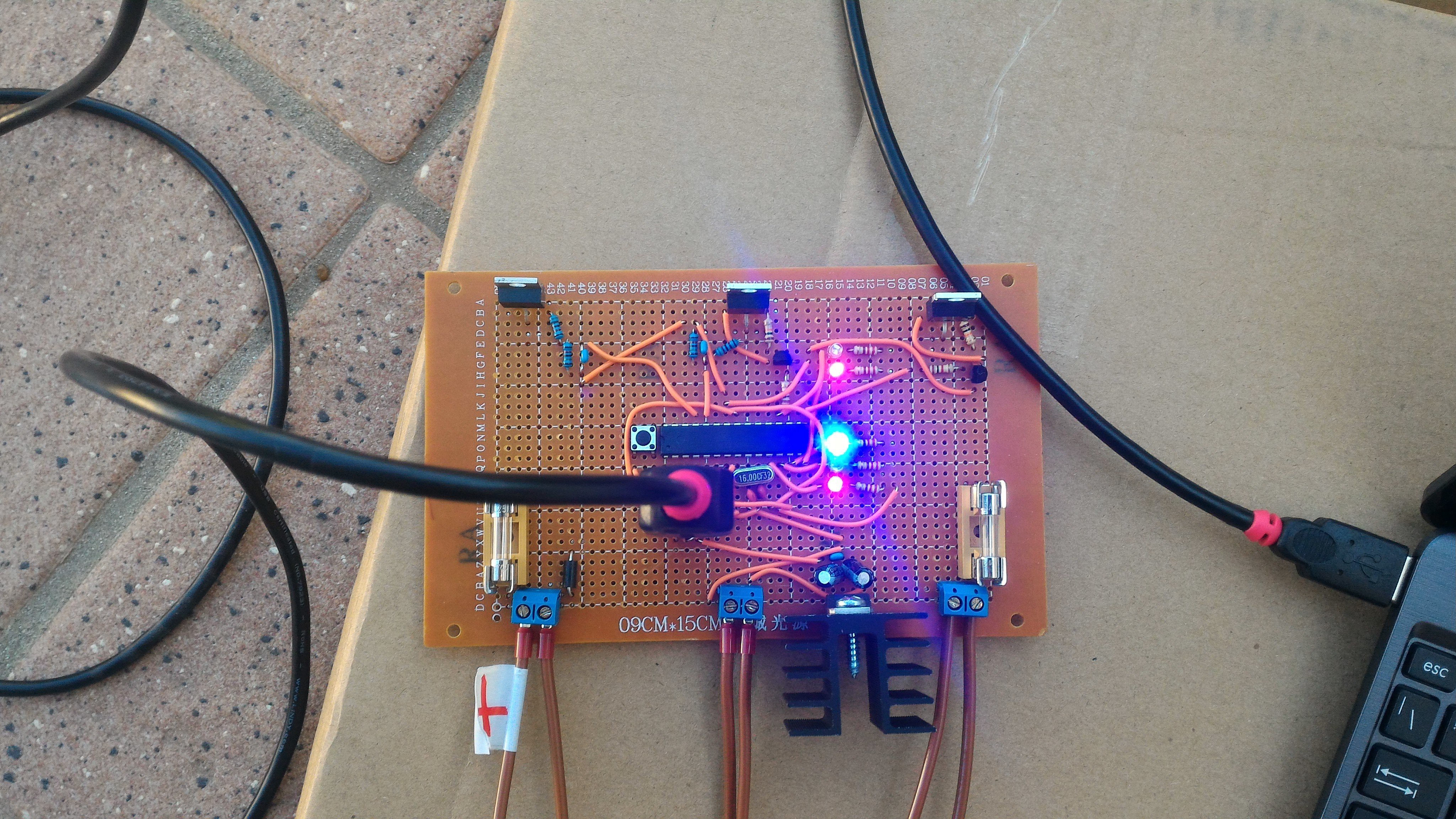 First test of the solar charge controller. It seems to work pretty well, but it needs some improvements in the code as well in the hardware (the leds have to be removed to avoid waste of energy).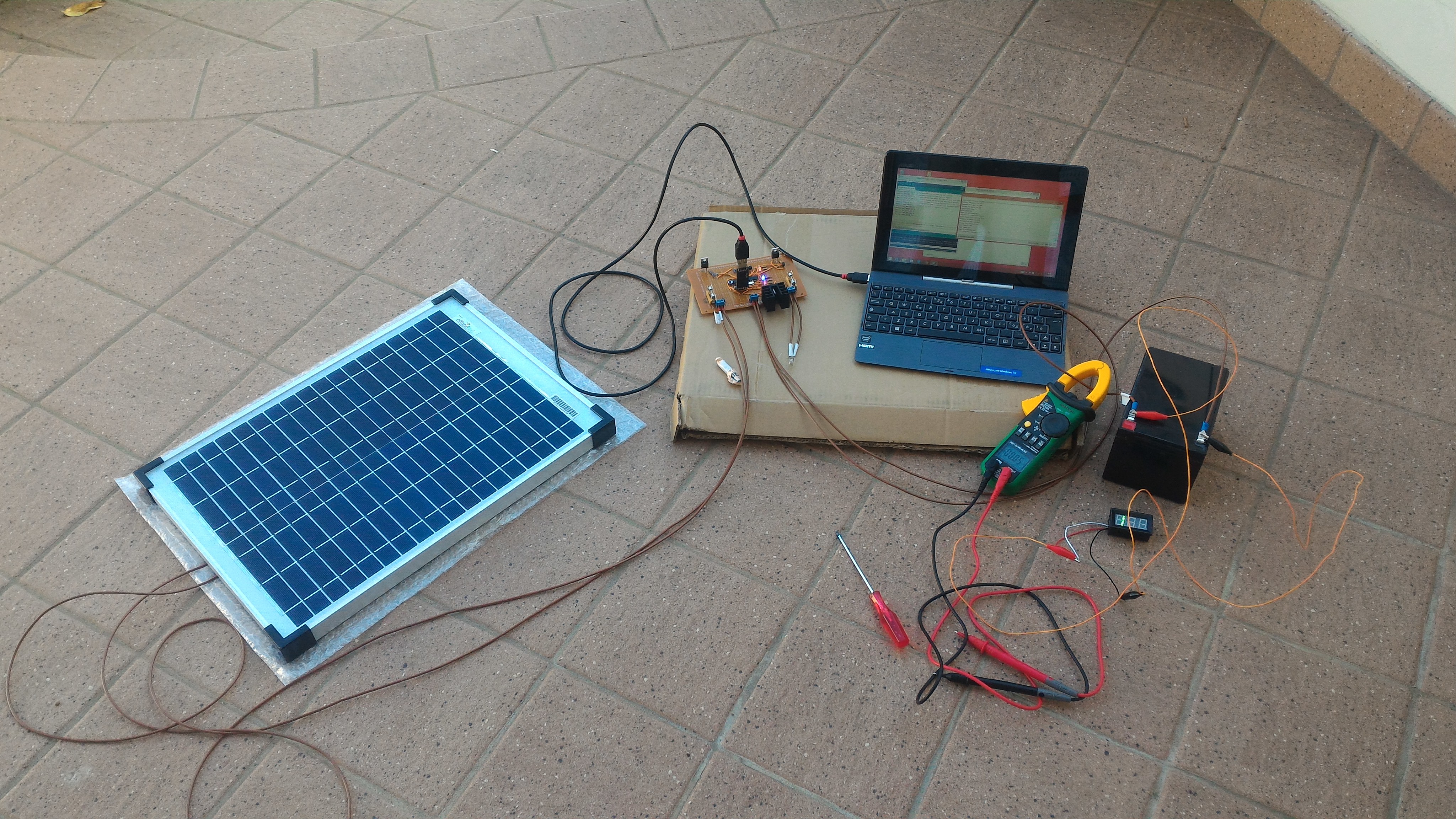 Checking the solar charge controller behaviour .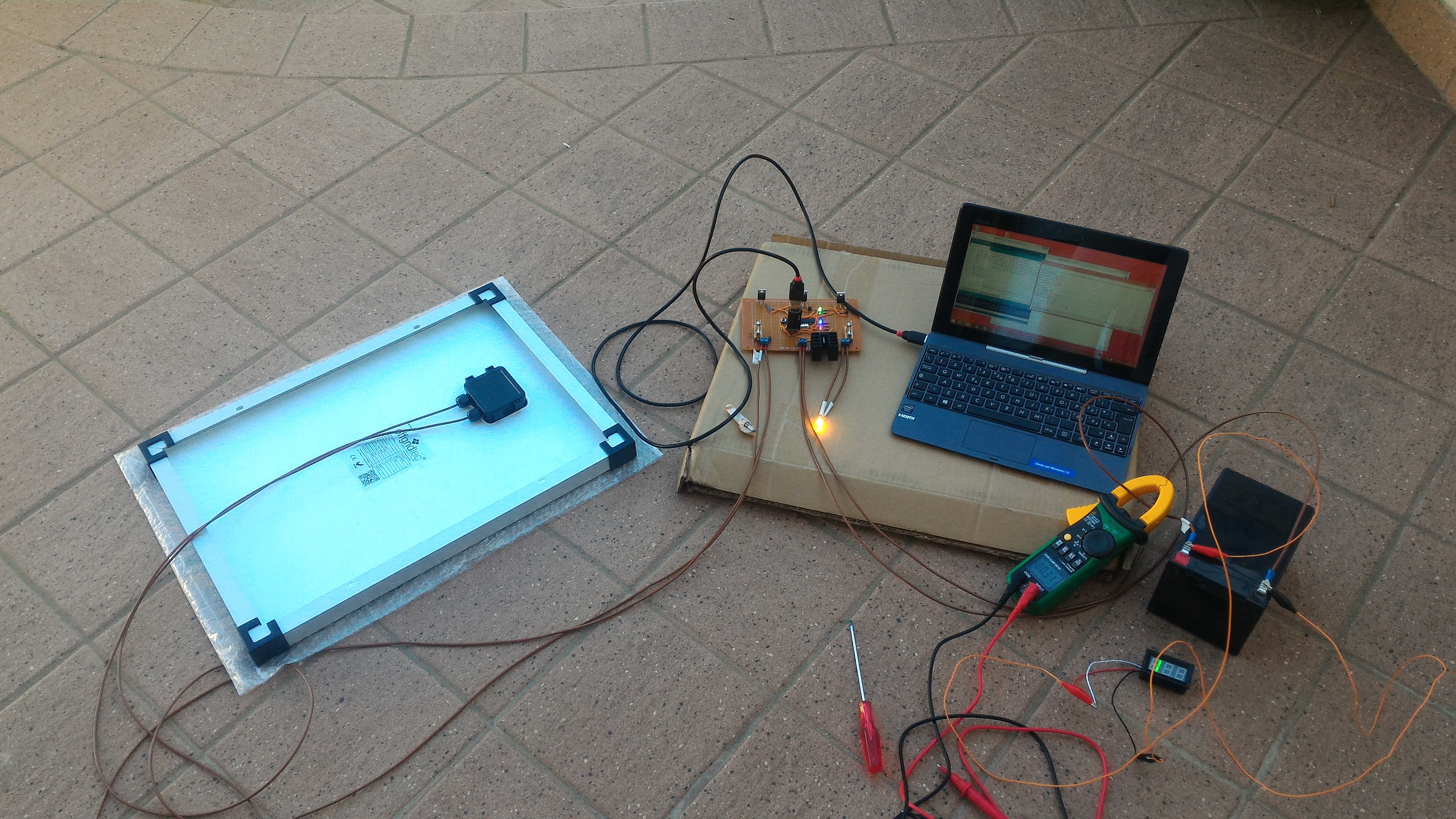 The solar panel has been turned upside down to make the system behave as night time, and so to turn on the load (in this case a light bulb)

.