I'm not a mechanical engineer. So what follows is probably not the neatest or most optimal solution. In fact, I would love to see a project with some improved setup. Nevertheless, I would like to share with you what I have learned from using these motors in my robots.
My favorite type of motor (so far) for robotics applications are the Turnigy Aerodrive SK3 series.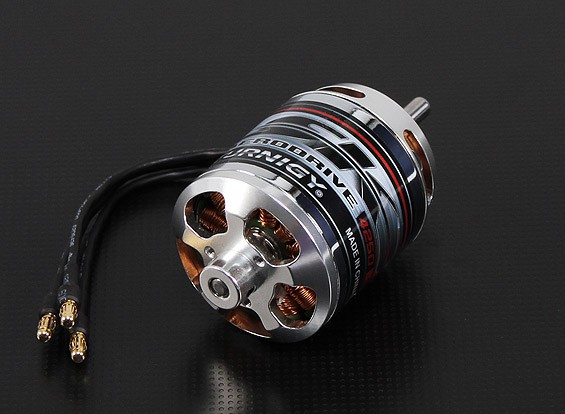 This is for several reasons. Apart from the things that almost all hobby motors have, which is low cost and high power, is that it has a low kv number (more on that later), and has the main shaft coming out of the "back" of the motor. If you look at the above picture, you can see that the mounting plate is on the same side as the shaft. This means that if you attach a pulley to the shaft, and pull sideways on it with a belt, the leverage from the bearing to the pulley is as short as possible. See the below image (which is from the rig you can see in the 3rd demo video) for an idea of what I mean: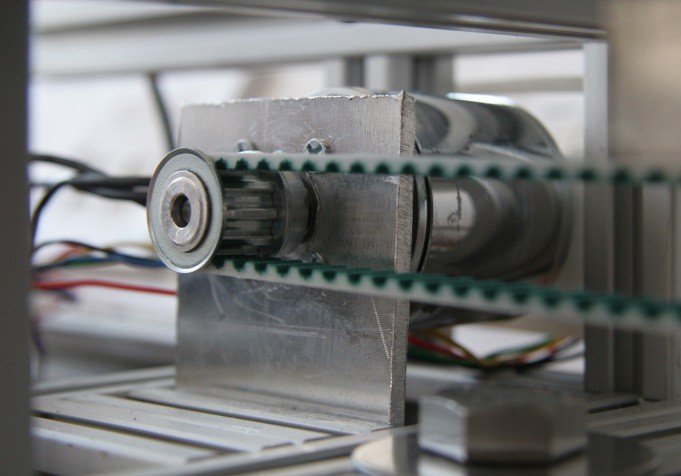 Another great thing is that they give you the possibility to mount something on the spinning side too. The motor even comes with an adapter that attaches to the seen trio of tapped holes and gives you a shaft: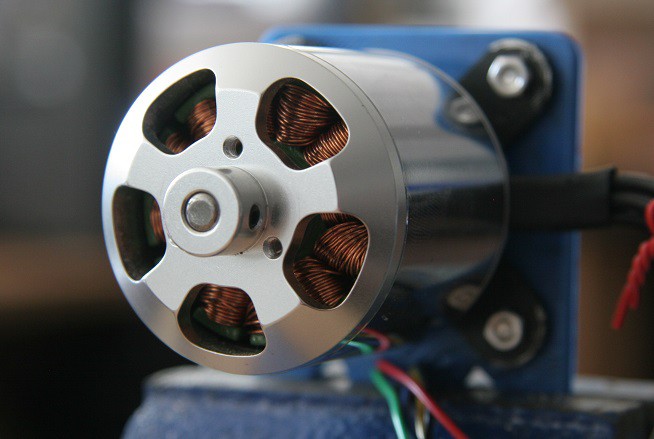 This is perfect for attaching the encoder: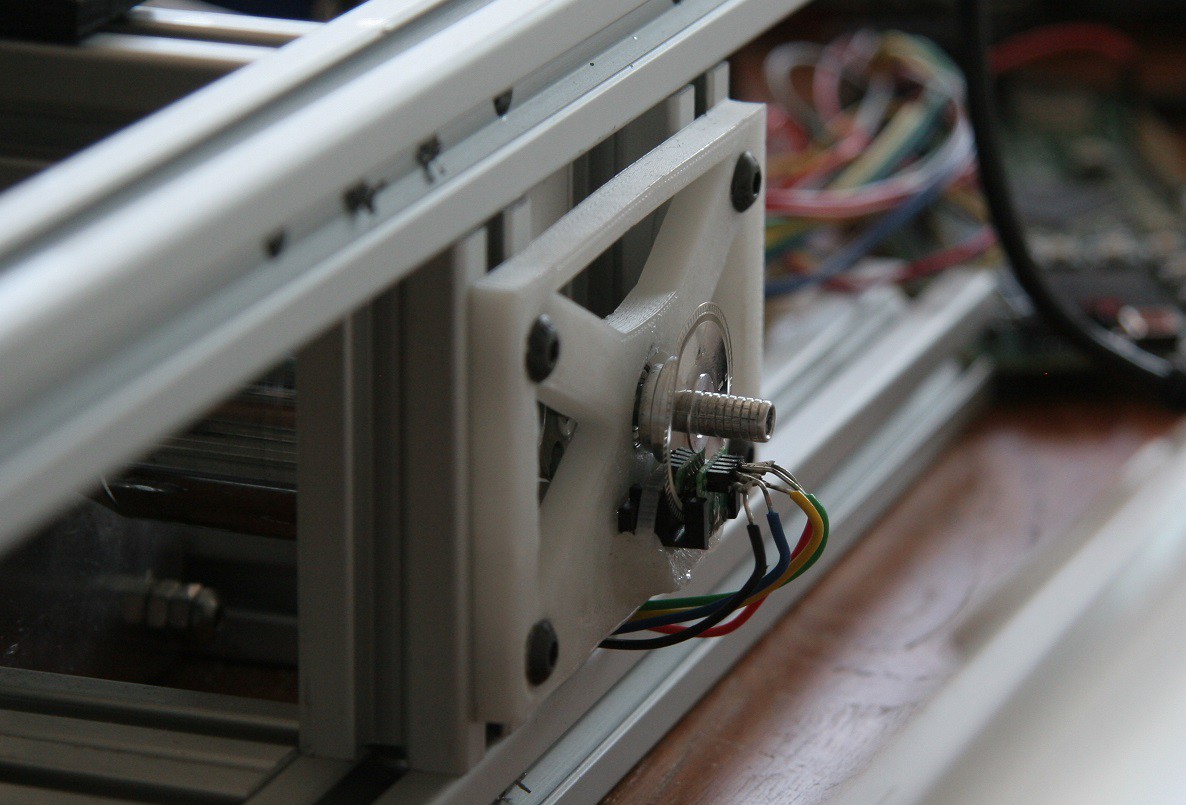 ---
For your convenience, I compiled this table of motors that I have had good experience with. The motor used above is the Turnigy Aerodrive SK3 - 4250-350kv.

Pick your motor!
I made this spreadsheet to help you pick out a motor for your project. Let me know if there is something that needs explaining, or adding.