Before fitting the linear rail i want to pass some wires up the middle of the vertical extrusions for my 3 endstops, I used the pillar drill to put some holes in the extrusions just above where the bottom corner brackets will come to.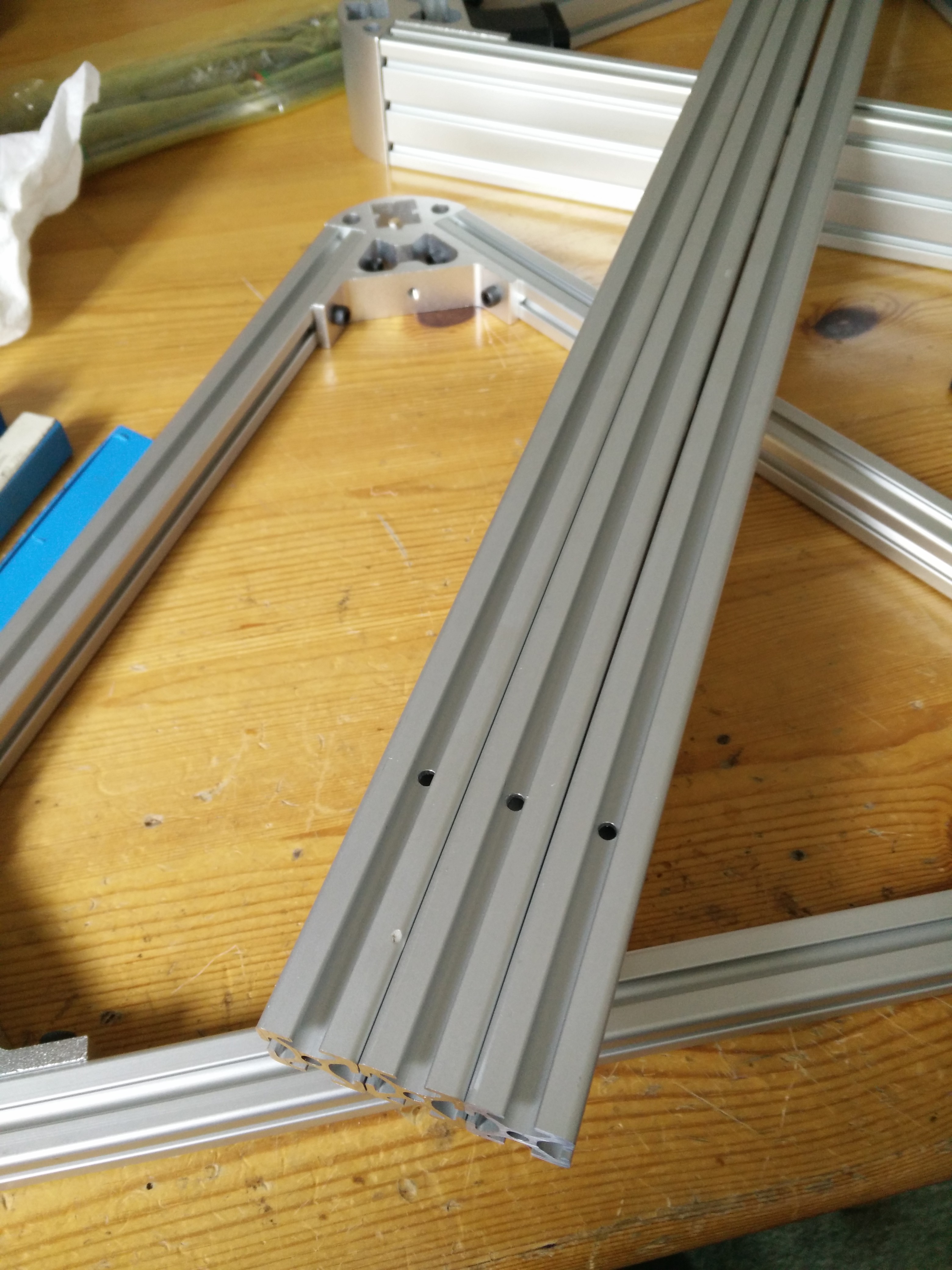 The wires can then pass through the holes loop over the top and be connected to my limit switches.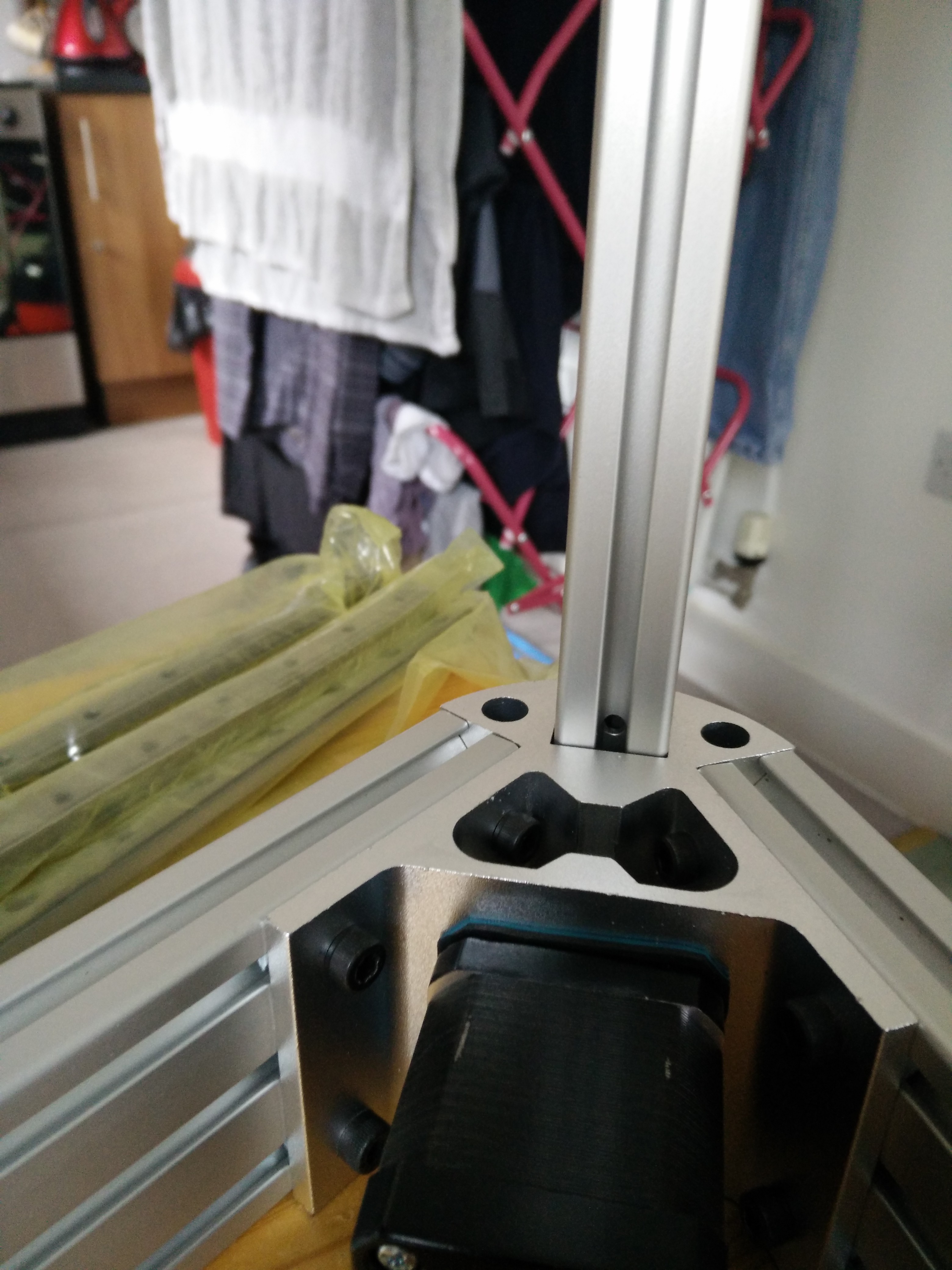 The linear rail was then bolted to the verticals using some 8mm M3 cap screws and t-nuts.