SO got another one for you guys today! The infamous Don Tillman JFET preamp is a design that has been kicking around the web since the early 2000s. I recall seeing it all over DIY guitar effects forums back in the day and even did a old design in eagle a few years ago but never fabricated it. Anyways I wanted to finally make a board and give it a shot, so here is my schematic and PCB: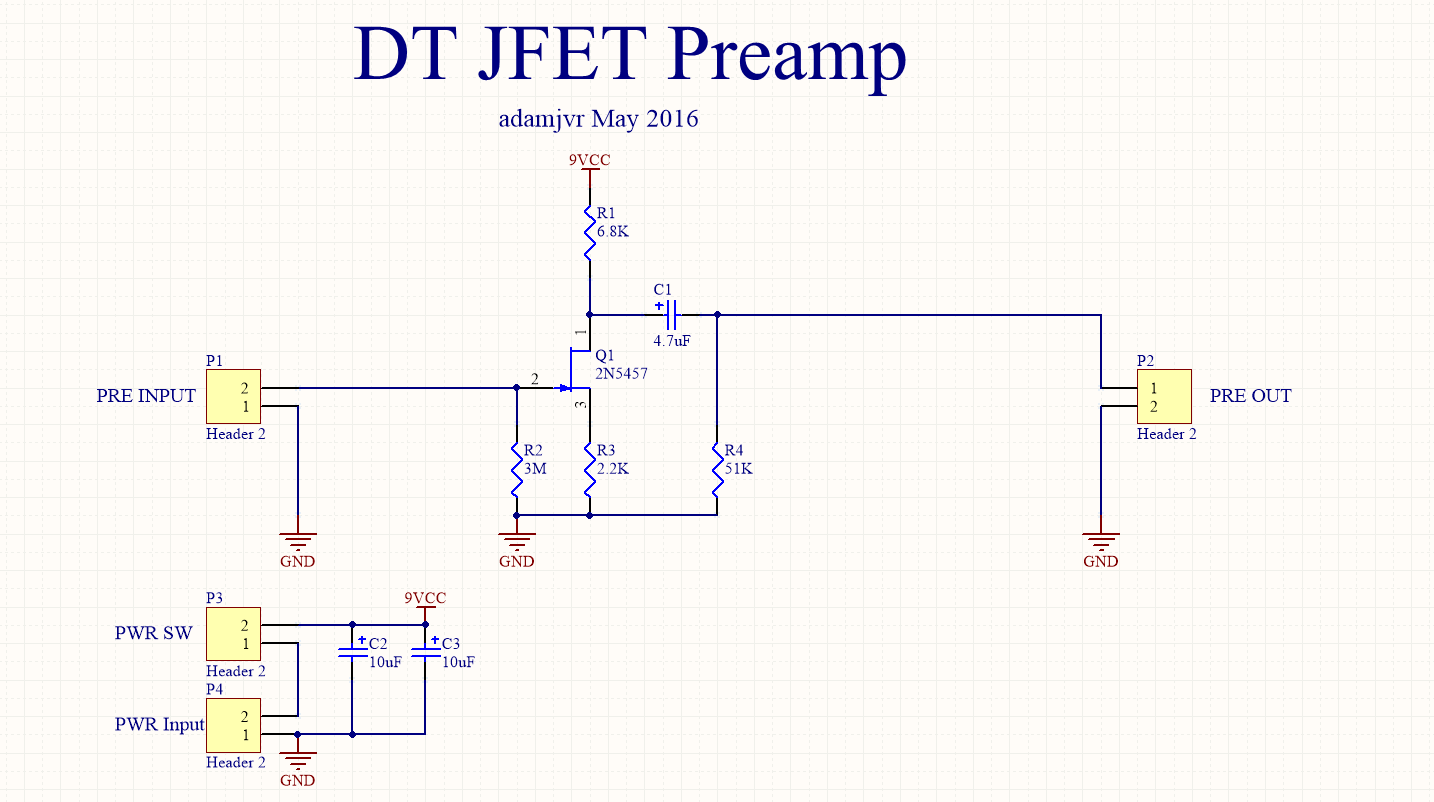 First Route of the PCB: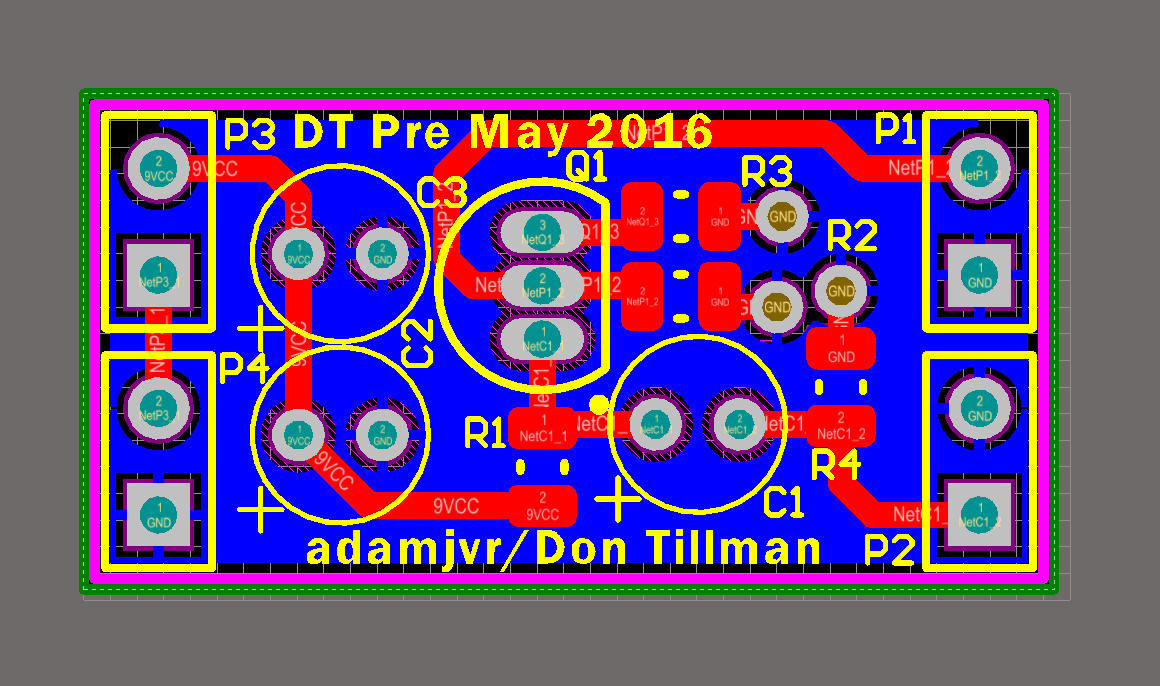 All credit goes to Don Tillman for designing this preamp, I merely just copied the schematic to make this snazzy PCB. Check out his original page here: http://www.till.com/articles/GuitarPreamp/
Stay tuned for more folks!