It's been a few weeks since the last update, partially because life happens and partially because I was procrastinating...I was somewhat nervous that the brushed dc motor wouldn't be strong enough. This week I started back up, unfortunately in my original design that seems to be true. Thats what development is all about, it wouldn't be fun if everything worked the first time, right?. So this post is going to be an update on the failures at this stage and I am going to develop out some of the other aspects of the project first and continue to optimize the coils and improve the other components, as well as continue to think of some improvements to the brushes and so forth until the dc motor portion works. On the plus side after building it out I realized that with the LEDs on the coils you should be able to see as it spins what phase the coils are in during the different parts of their rotation as they strobe the different colors.
Here is the full assembly,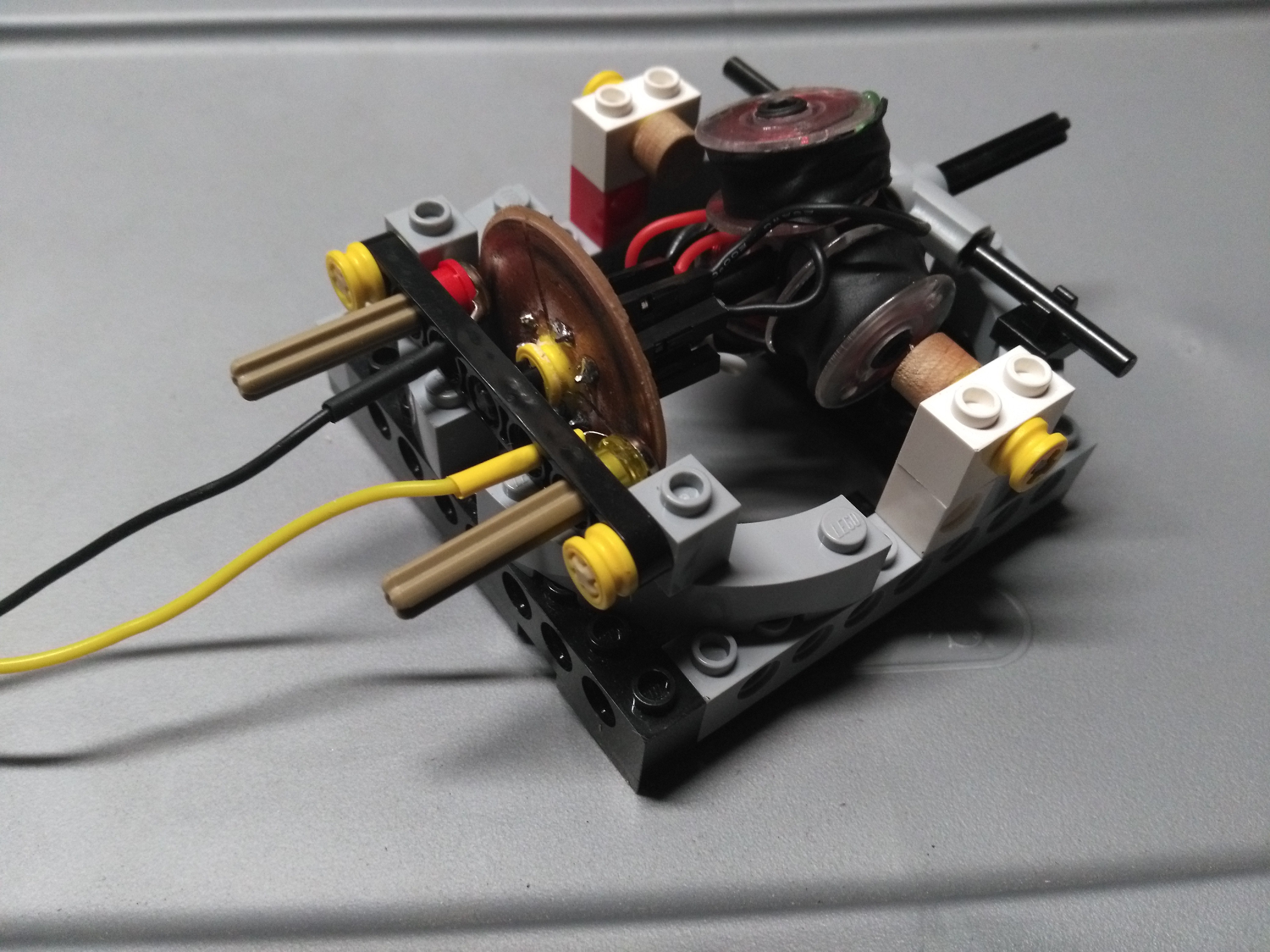 The commutator looks like this -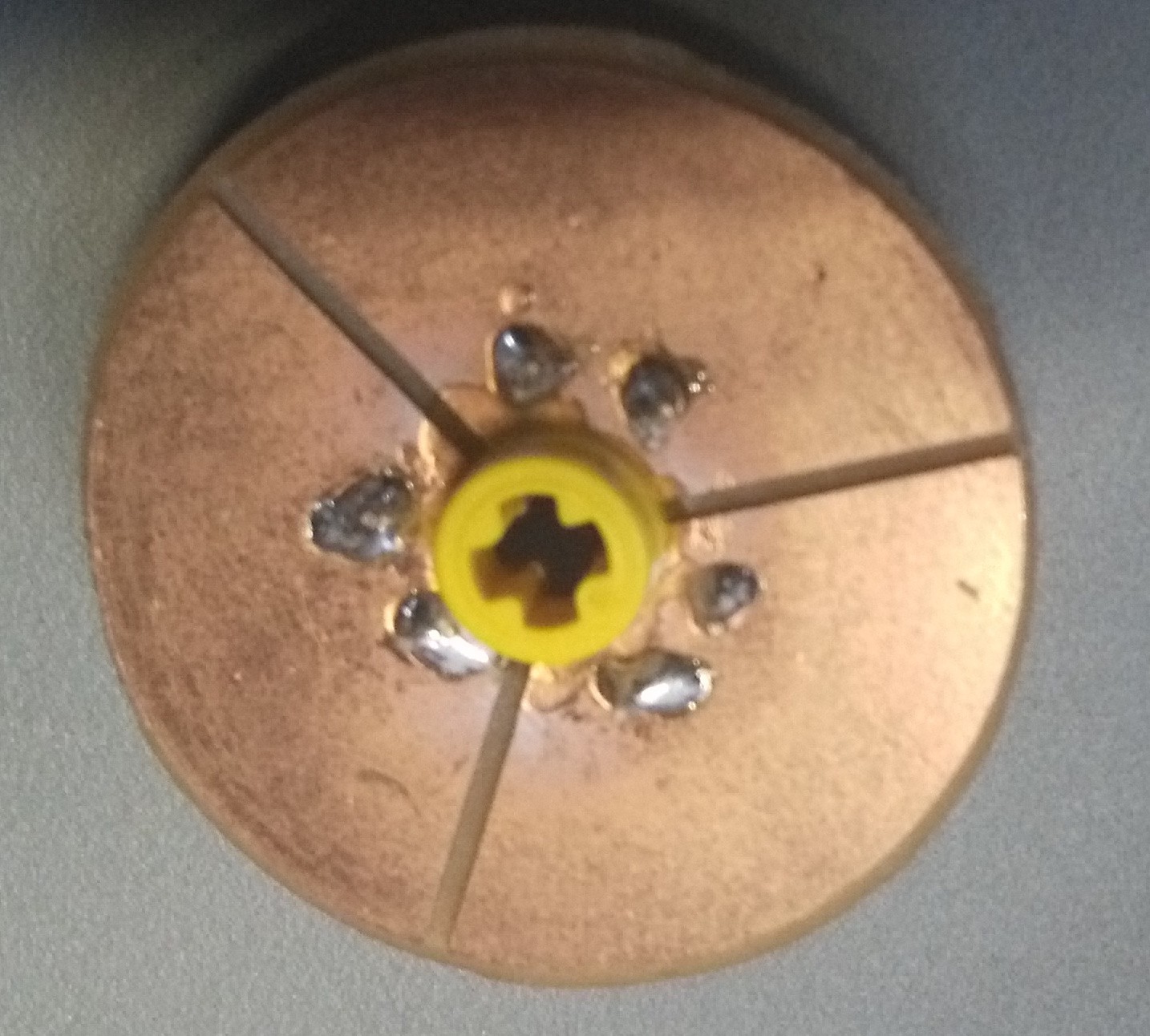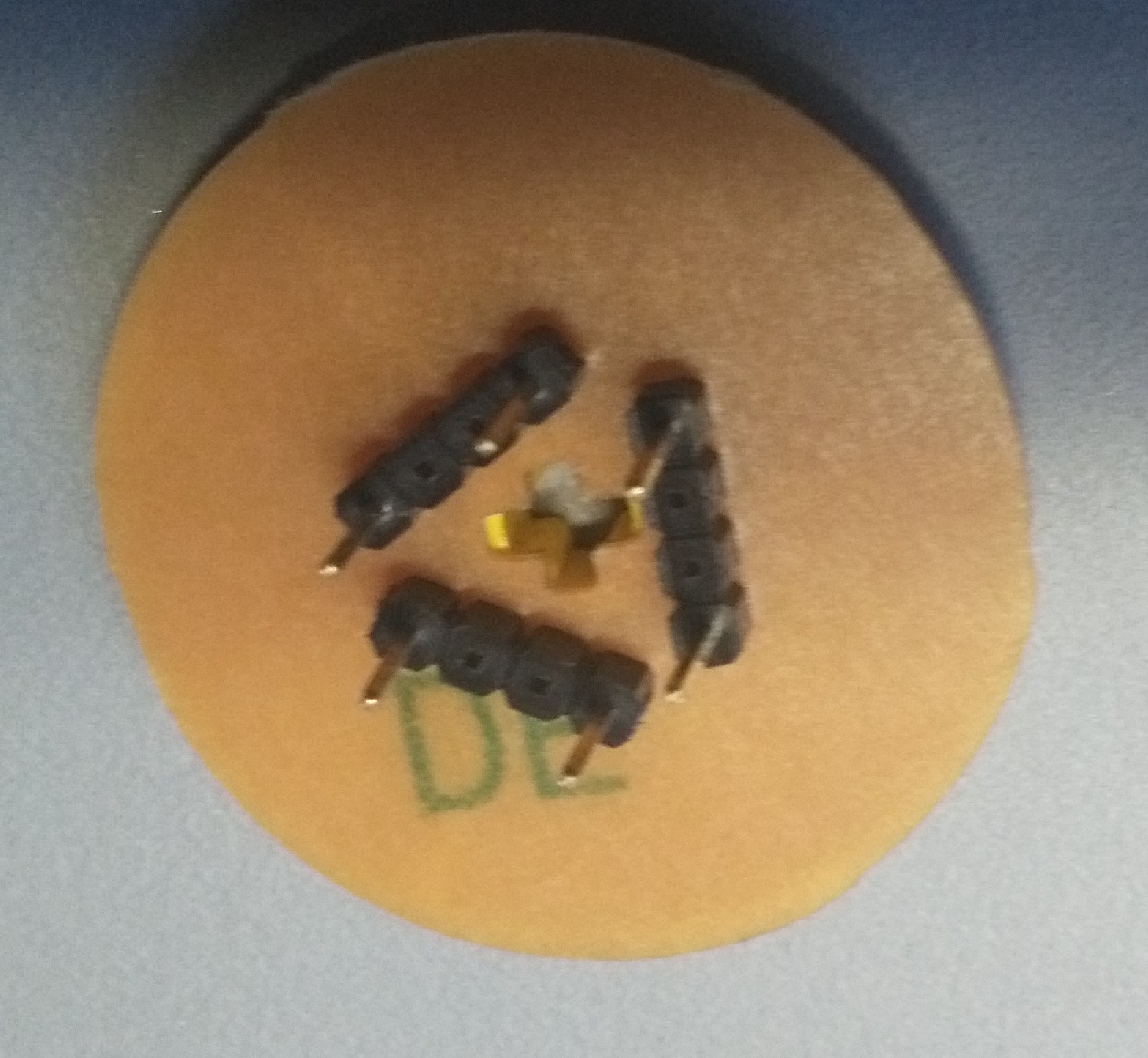 I liked the design because it provided an easy way to build it (made my first prototype just using a hole saw and blade) as well as a straight forward way to make a bunch of them. Additionally I felt it made it easy to observe how it worked. However this method proved to have way too much friction especially since the motor appears to be way underpowered at this point.
I began working on a more typical commutator configuration using a copper pipe, but ended up stopping until I can get the other parts more optimized. The intention was to solder the pins and the pipe edge to the board and then cut slices in the pipe afterward to line up with the slices on the board.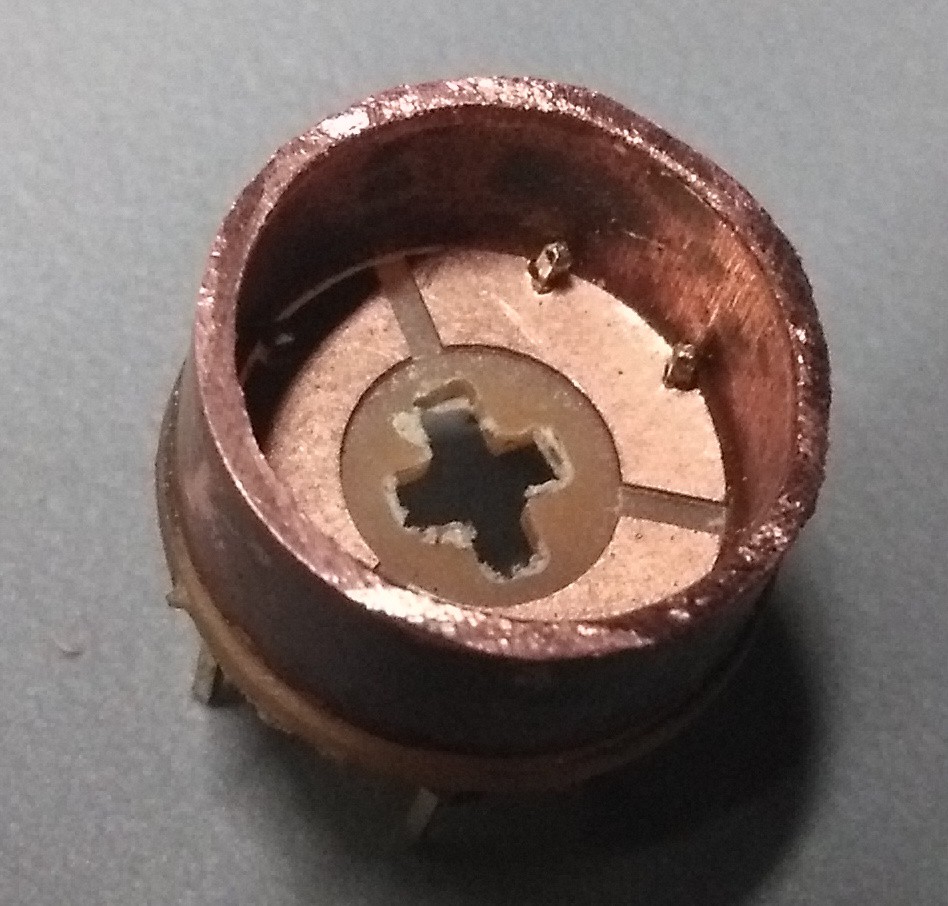 To ramp my motivation and inspiration back up I will focus on some other parts, probably a rework of the coils (primarily higher turn count) and a working speaker demo now that I have the parts for that.
If anyone has any ideas for improving this one (or any part really), please let me know!