For mounting the electronincs I use a little piece of plywood and drilled the holes for the components.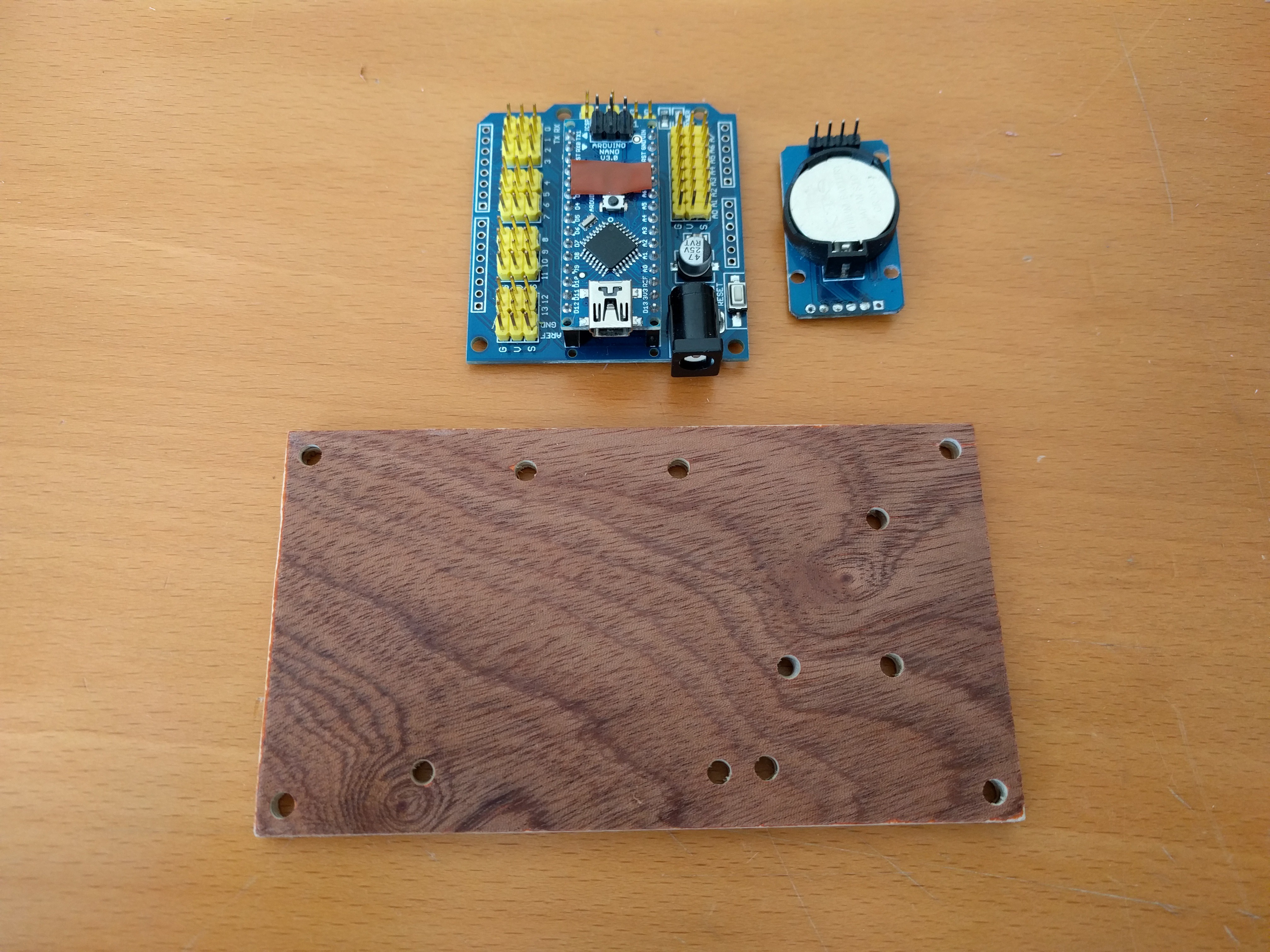 I bought m3 brass insert-nuts and tapped them in with a hammer and a longer m3 bolt. To hold them in place I put a little superglue/cyanoacrylate gel on them before I tapped them in.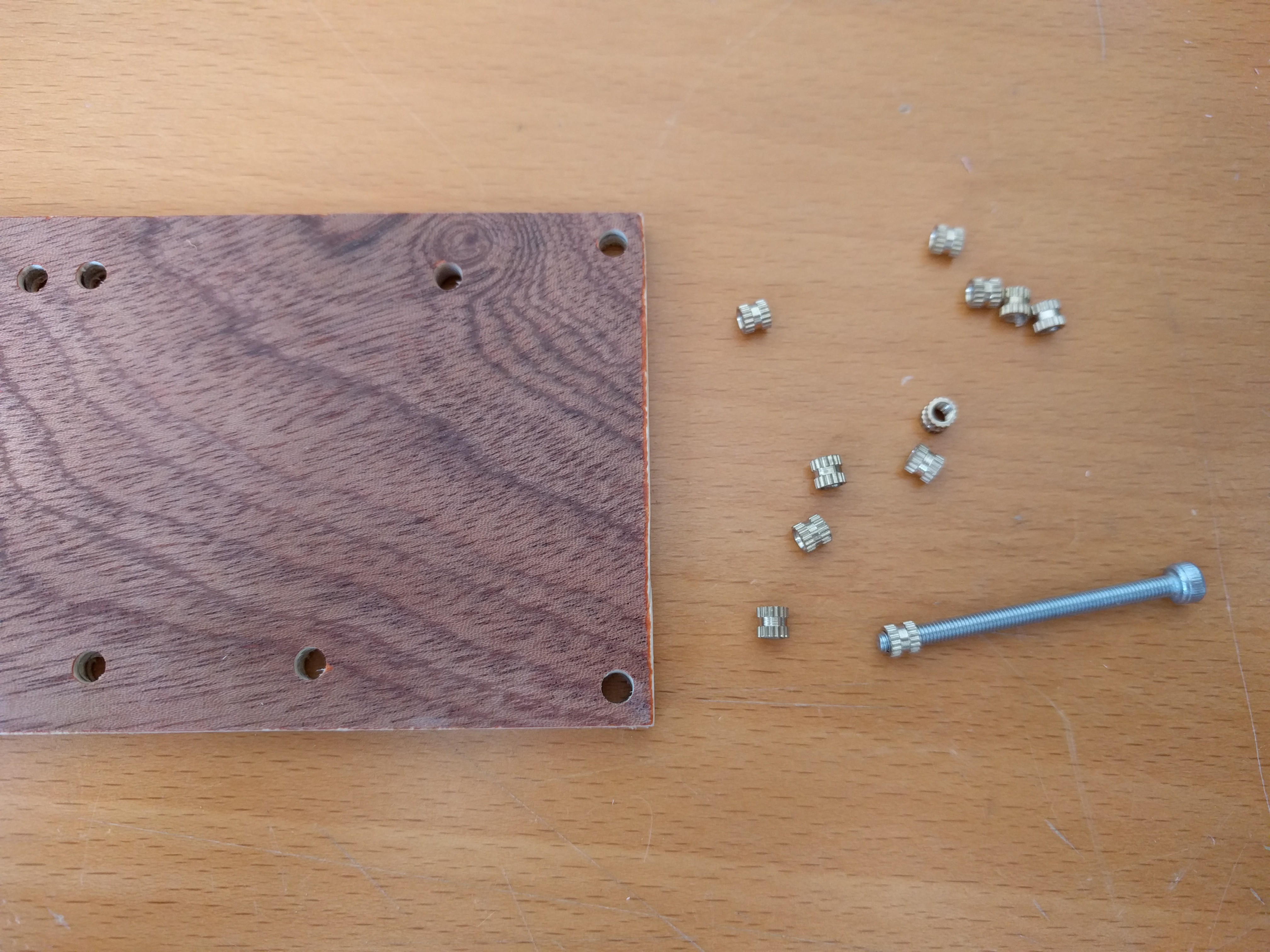 Added the standoffs.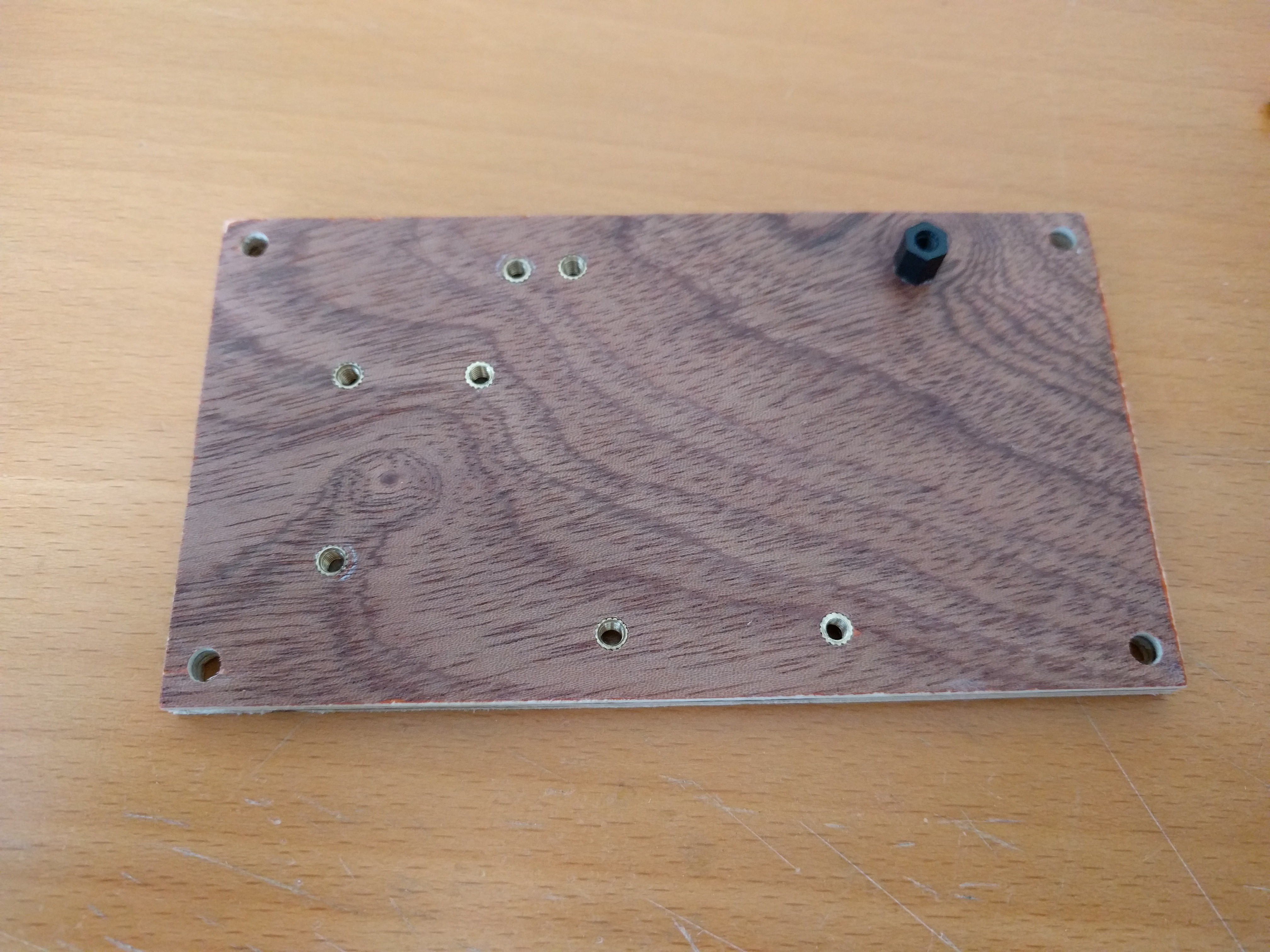 The hole without a standof is to a attach a zip-tie for a little strain relief on the power cable.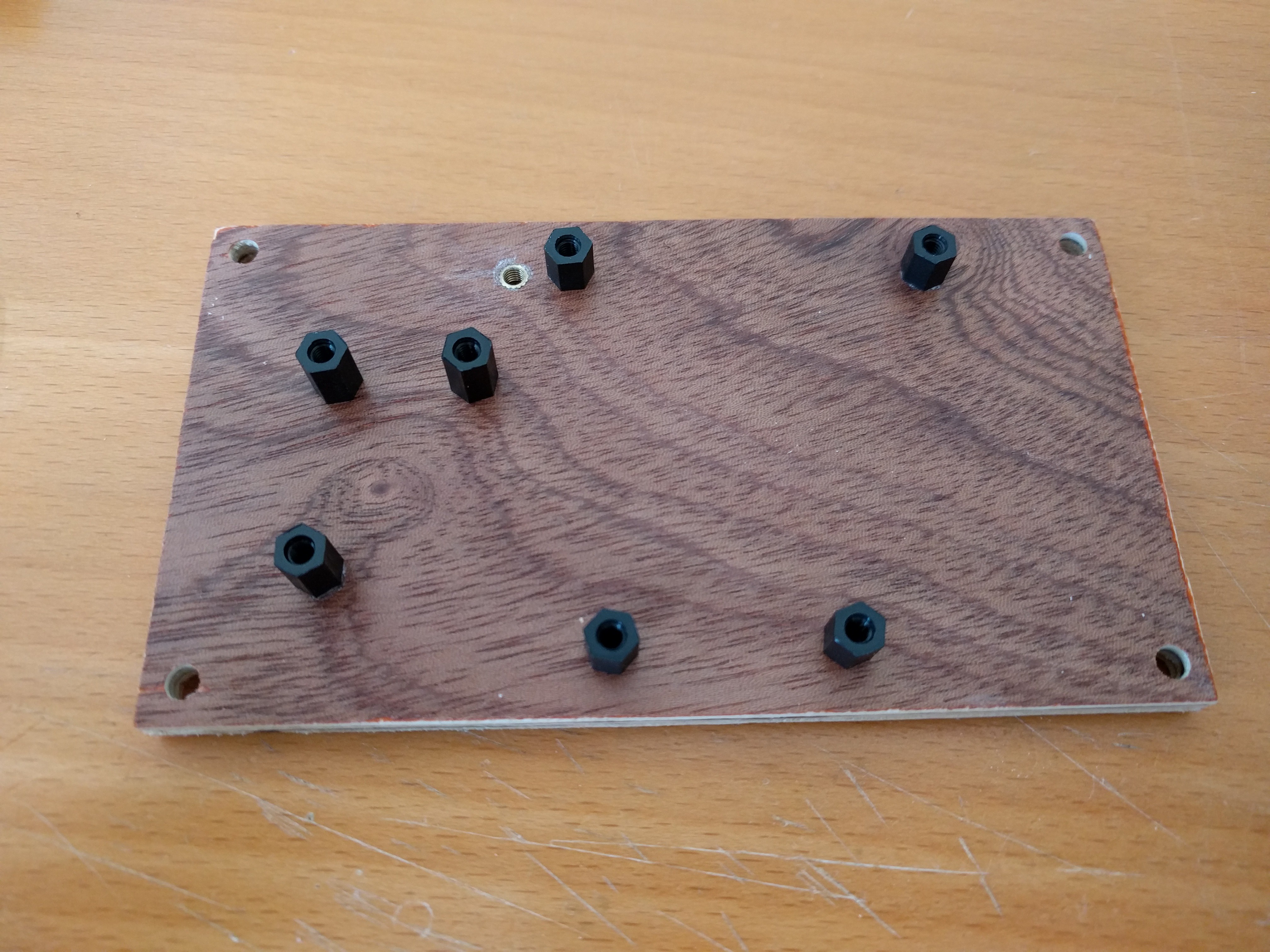 All the parts mounted.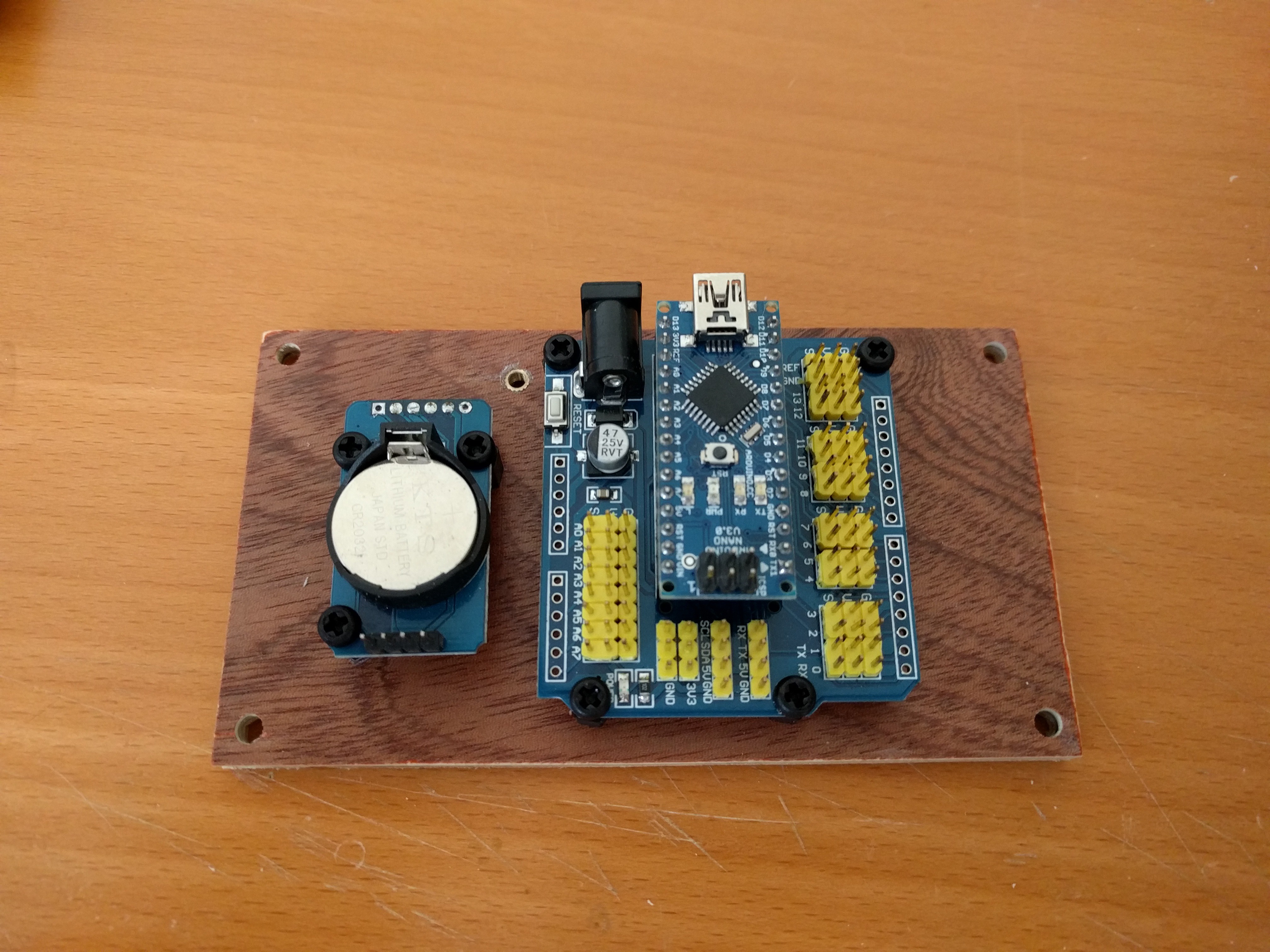 Added extra nuts in the frame for holding the electronics plate.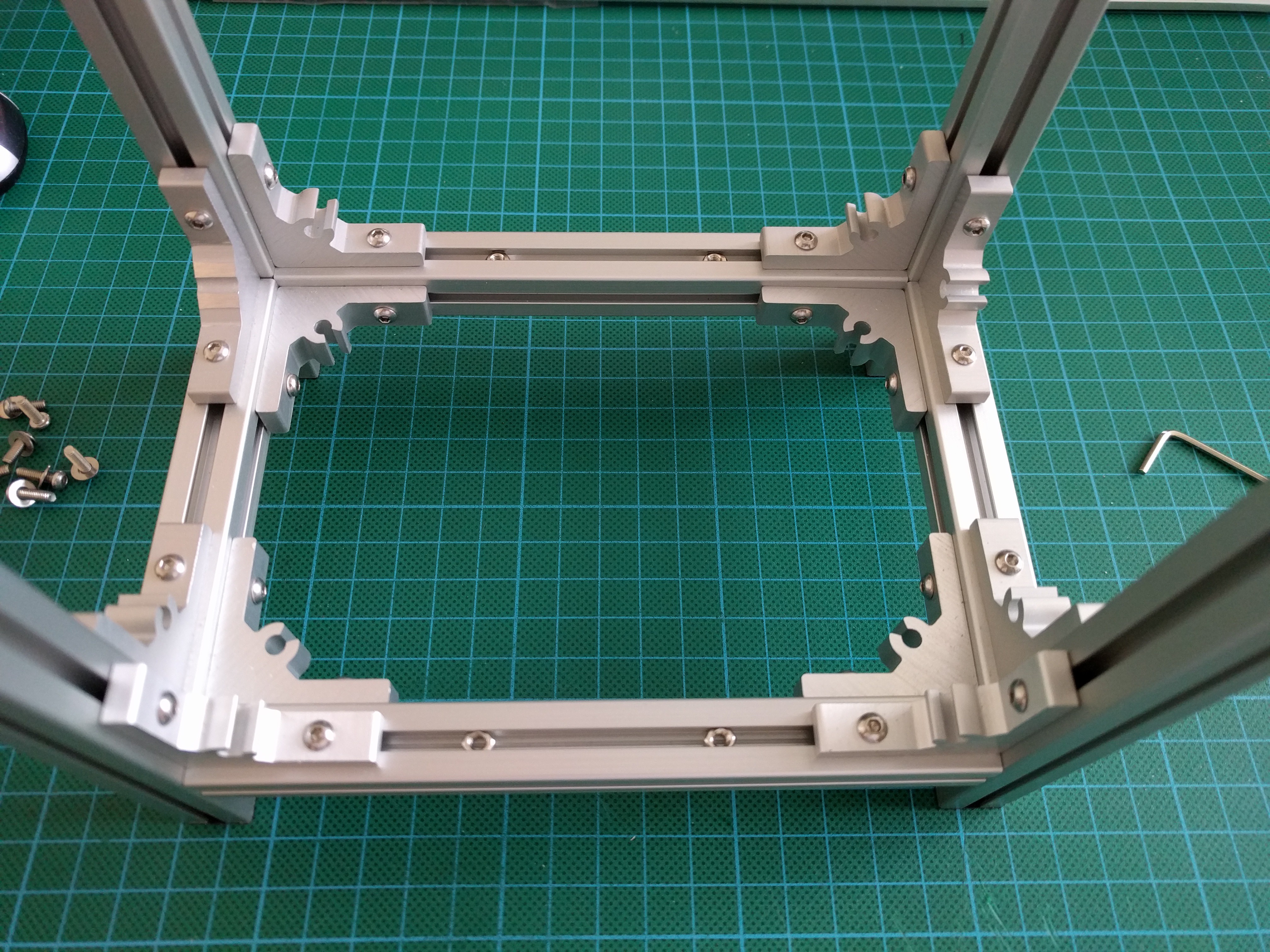 Everything mounted and ready to go. Now waiting for the lacquer to dry on all the panels