In part 6, we mainly focused on 3d printing some components for the drive motor and cupholder mechanisms.
We recently purchased a relatively high torque motor on Amazon that we will use to drive the drink platform. The idea is that this motor will be mounted underneath the platform and spin it via a grippy wheel. In order to raise the motor so that our grippy wheel touches the bottom of the platform, we created an elevated motor mount.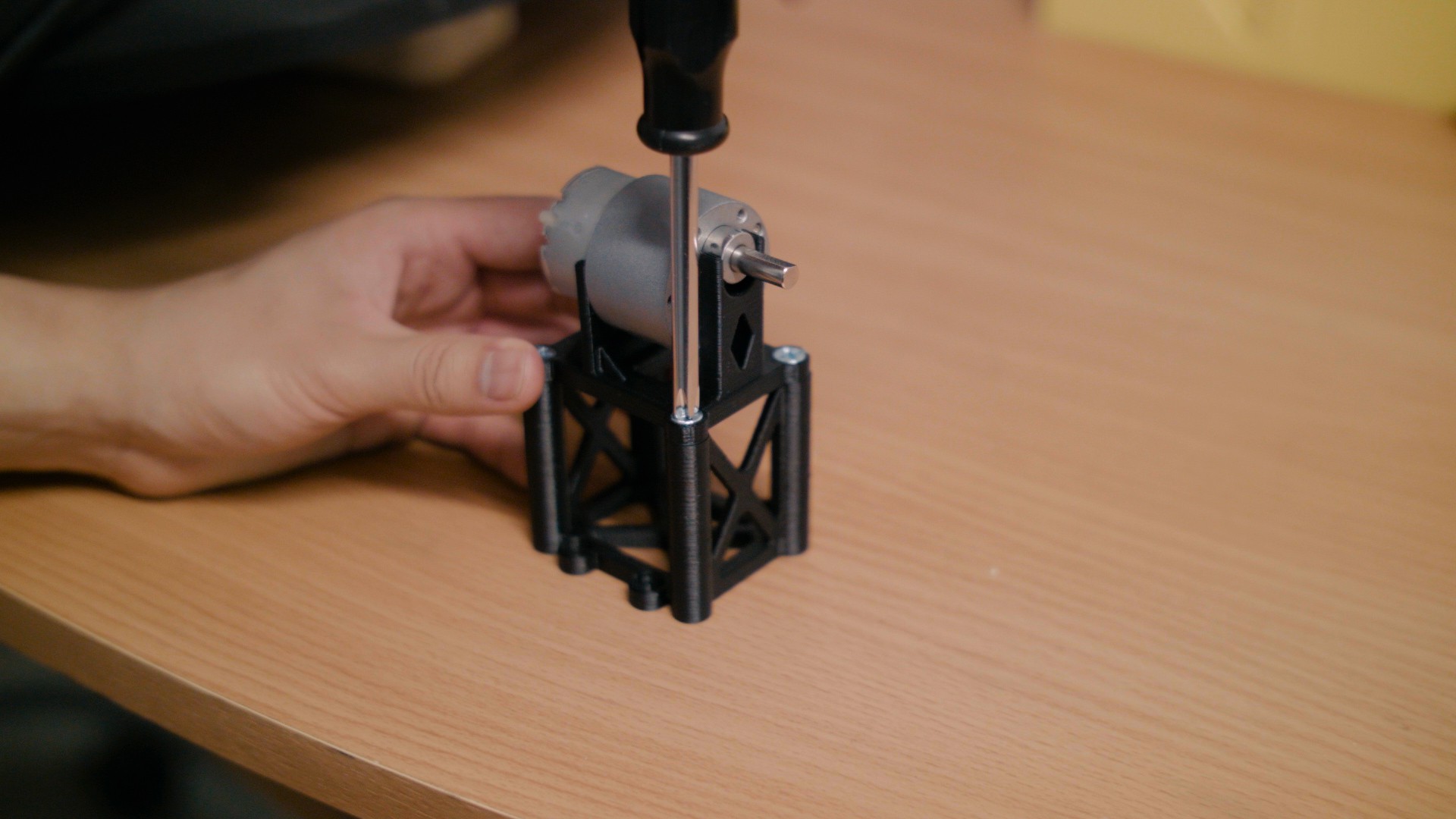 We also created a mechanism to hold our cups on the platform while it is spinning. We created some holder arms with torsional springs to prevent cups from moving around and accommodate several different sizes.