I'm pretty sure this is the limit for this piece of equipment, so I may have to change the V2.1 to V2.7 :) That was the original goal, knowing I was using a DVD as my diffraction grating. I will explain a little more later, so here are the latest plots: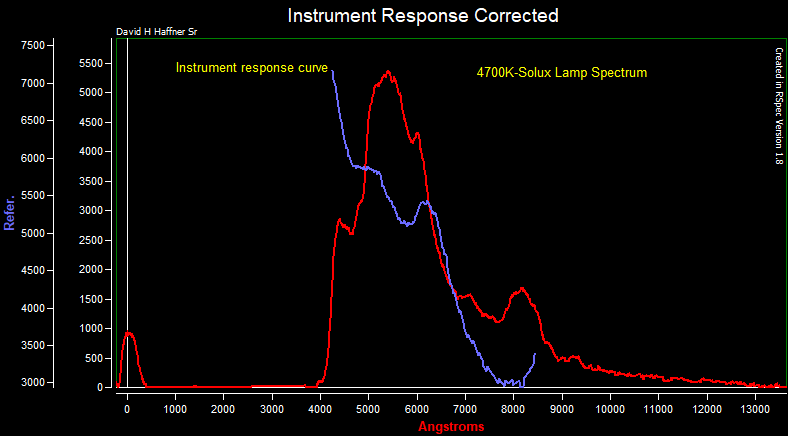 This 1st plot shows my instrument response curve which I can implement in real time as I am shooting spectral frames, I was able to construct a response curve effectively because I was able to shut off white balance and gamma correction on the cmos camera.
This same procedure is also done for the 8-bit CCD detector. 
Here is the raw spectral data for the Solux lamp before smoothing:


Now this is the raw data with the sample (Holmium oxide and the Solux lamp as reference spectrum,) you notice the reference spectrum is smoothed out because it was processed from the raw spectral data after correction from the instrument response curve.
Now this reference spectrum can be used for other absorption spectra as long as the same conditions are met, since this light source has a steady enough broadband intensity spectra.

And so this is our final product, a 2.70nm resolution calibration of our spectrometer using Holmium oxide as our calibration standard. 
I will be updating all pics, both of the spectrometer and laser collimation tube assembly since it has changed since the last pics I posted.