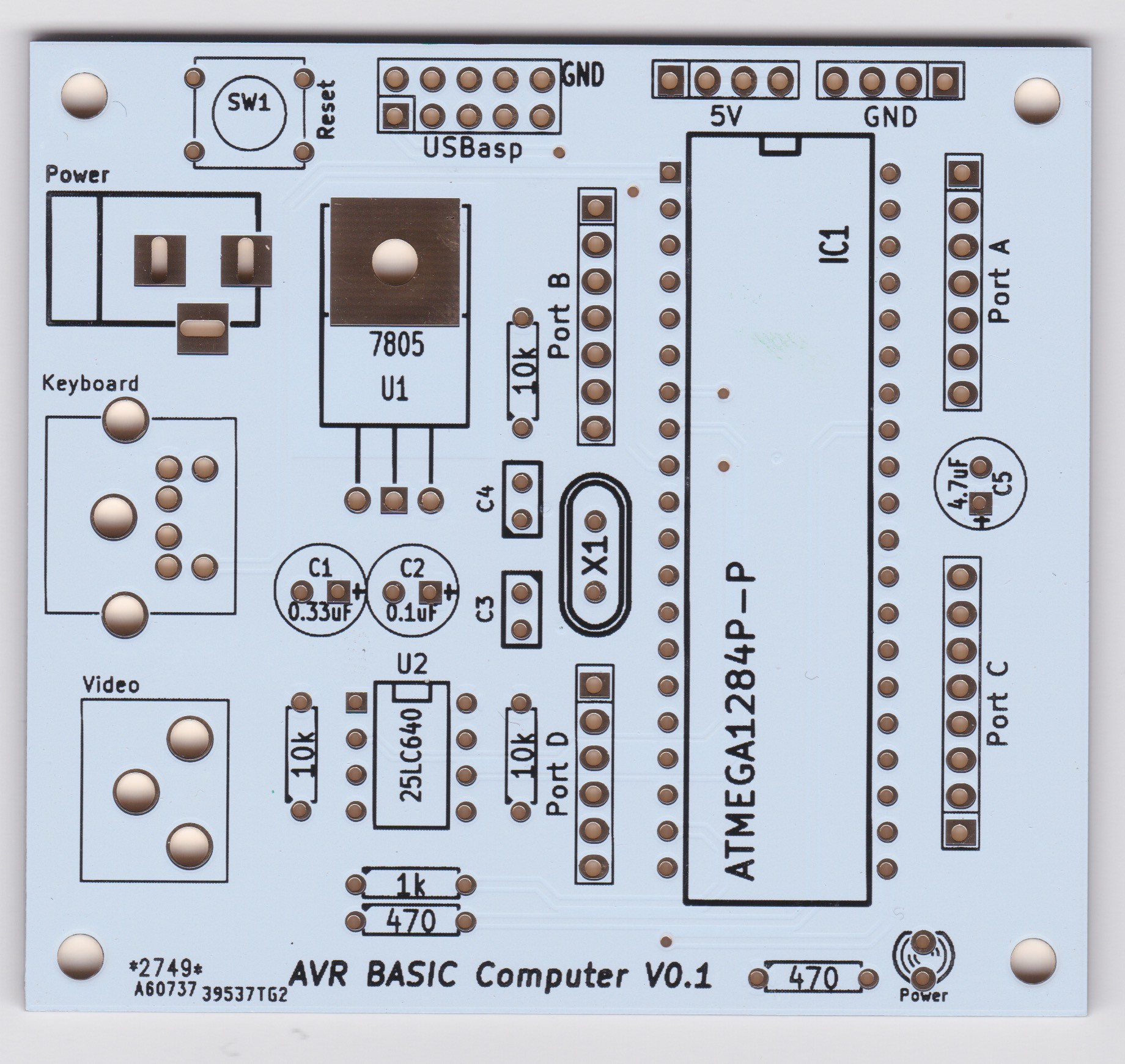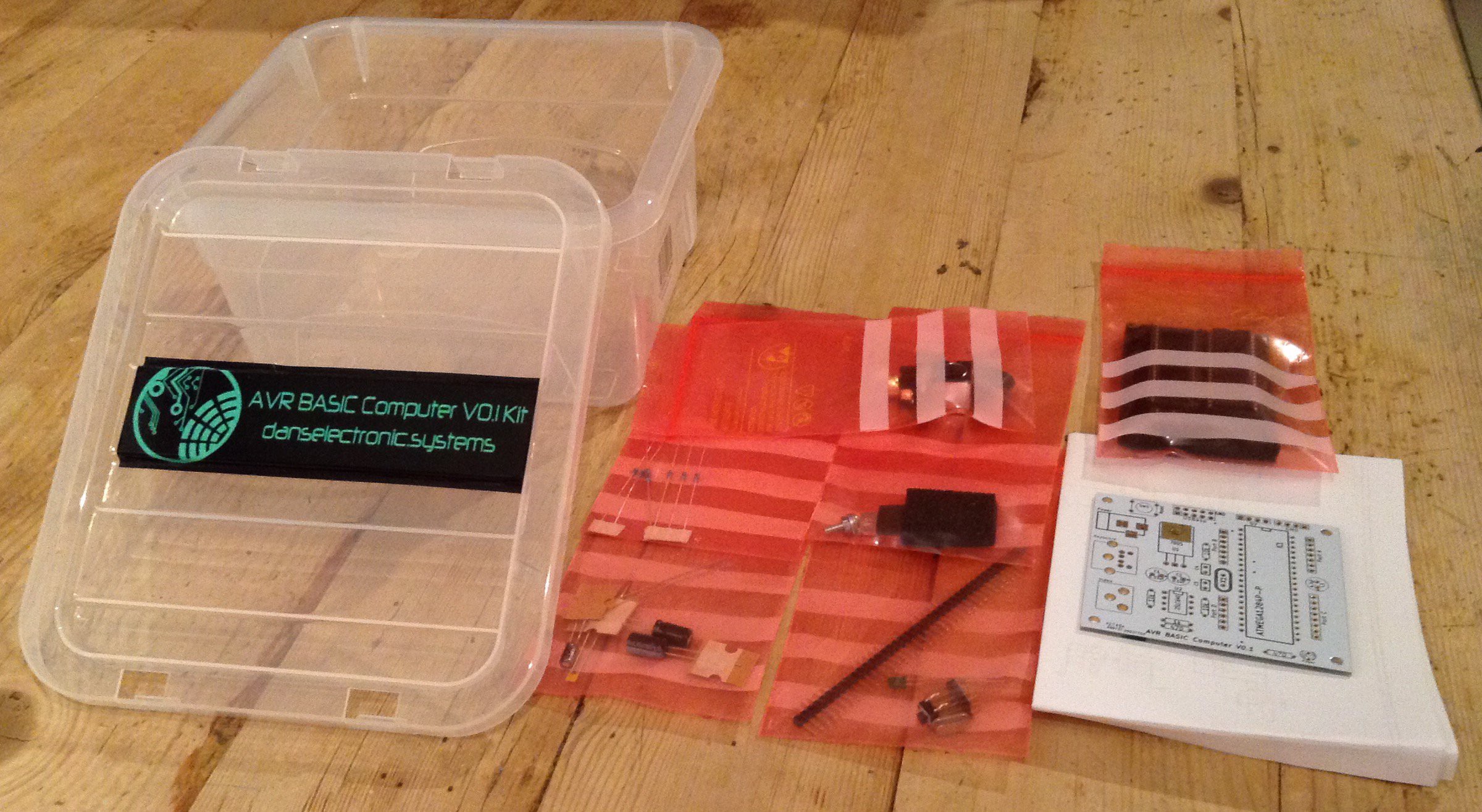 More PCBs and component kits are now available on Tindie. The kits contain all the components required to assemble the PCB to create a fully working computer.
See the links on the left hand side of the page. Additional information can be found on my website: http://www.danselectronic.systems/projects/avr-basic-computer-v0-1/
I currently have 10 kits available and 14 PCBs.