July 14, 2016 | ProgressTH We have developed a few prototypes of this system. We delivered 10 for testing at QSNICH children's hospital which featured a twist and lock mechanism. The bottom piece screws onto a plastic container re-purposed from holding large quantities of rubbing alcohol. We worried that the locking process was not intuitive enough and that the tabs might break off as they were pretty small.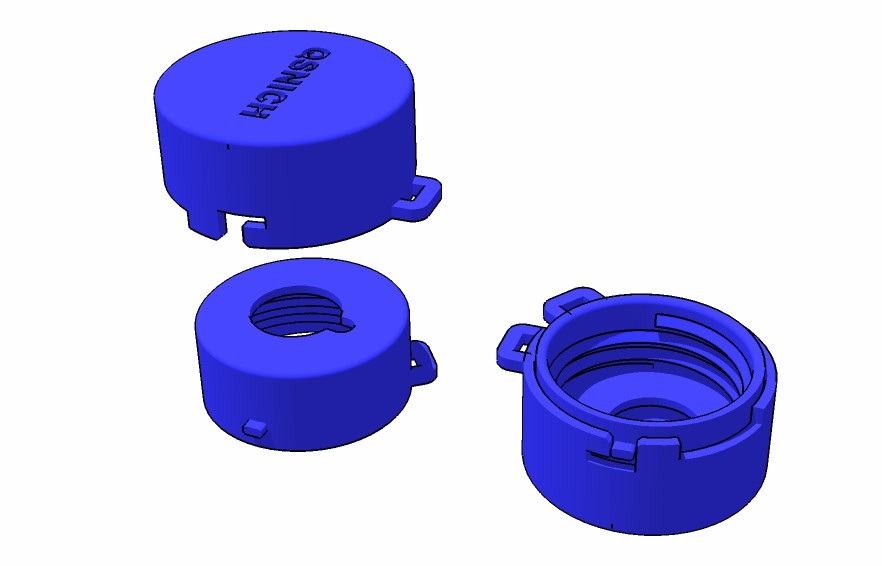 After testing though, the nurses found it was easy, even preferable to the screw-on design we proposed as an alternative. So this latest version will be the final (we think) version, with stronger tabs.
[pictured below: the batch of 10 we delivered for hospital-wide testing]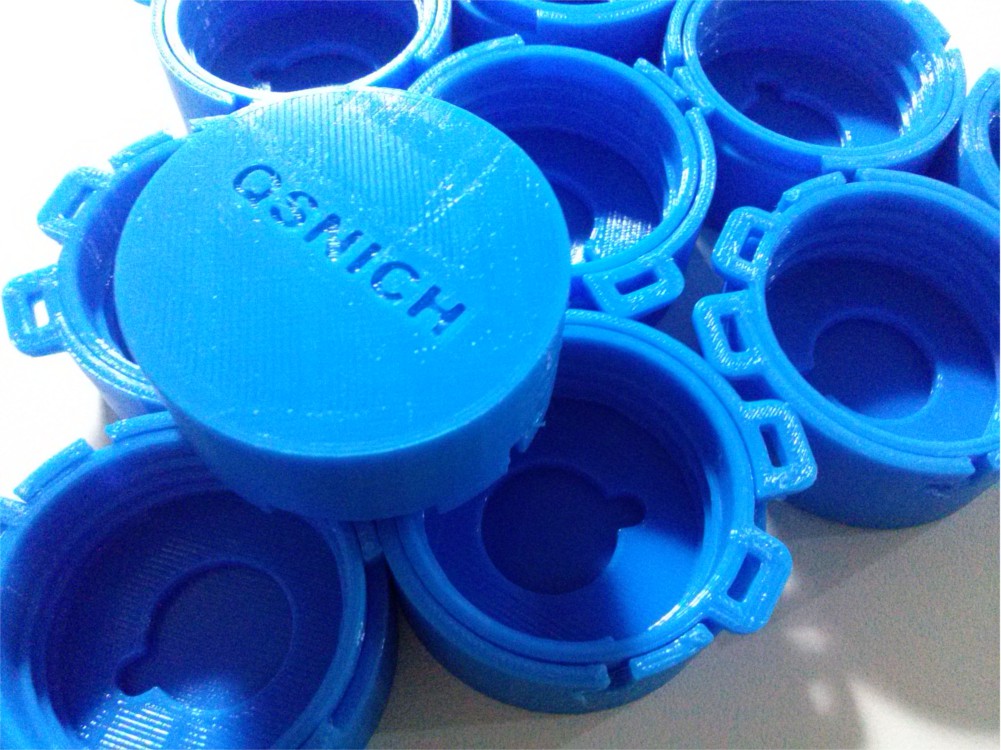 It was designed in SketchUp 2015 (Make) and exported to Cura using the free STL export plug-in you can get from SketchUp's Extension Warehouse (see the Instructable on how to do this here).
[pictured below: the first prototype we developed shows how the whole system looks. The needle goes through the hole and interfaces with the notch allowing hospital staff to pry it off without having to put their hands near it]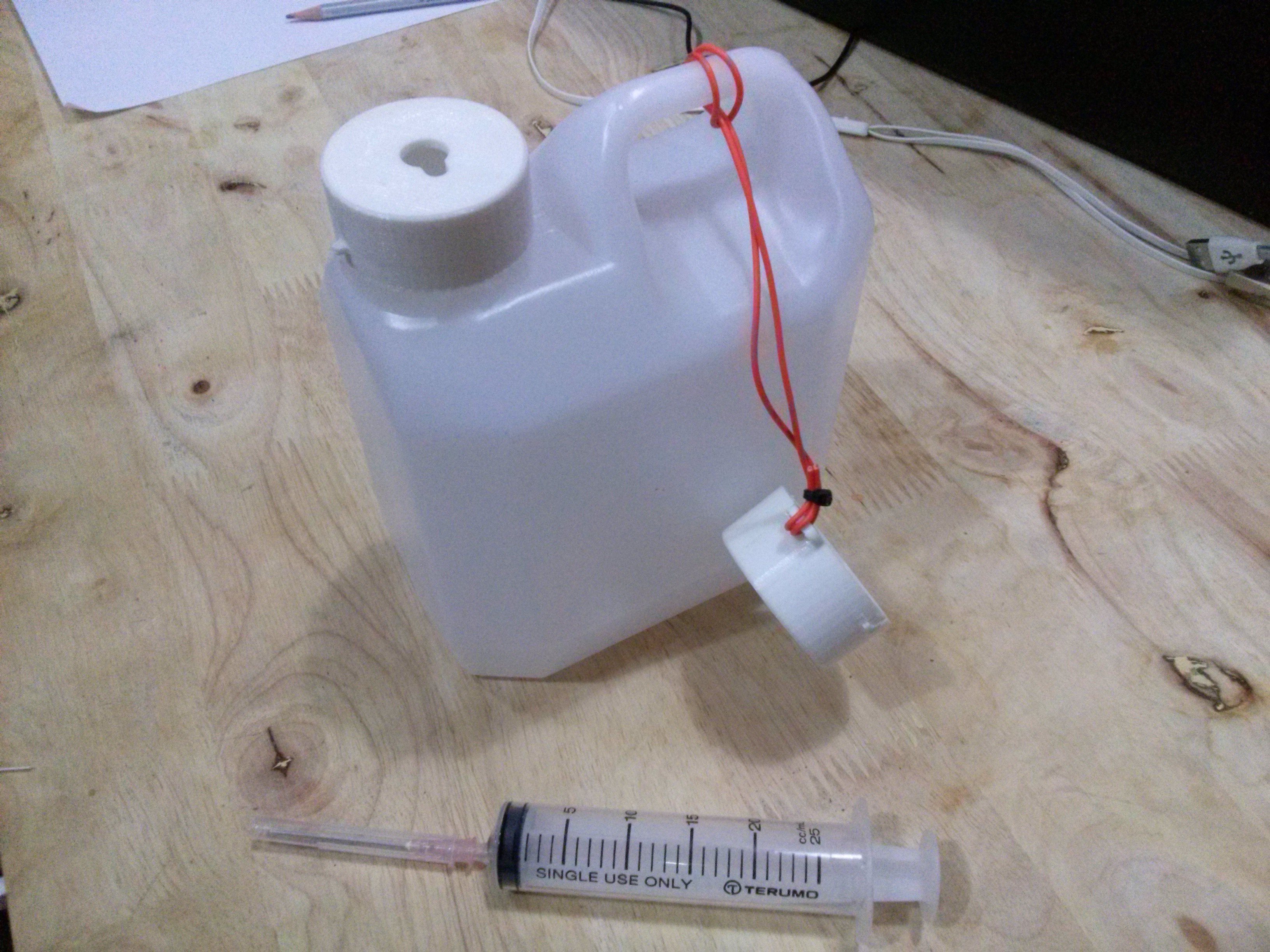 Everything we are printing out uses PLA plastic on a heavily modified 300x200x200mm Ultimaker Original+ clone called Extrabot.
We're looking into various datasheets from PLA filament manufacturers to get as much information as we can about toxicity. If anyone knows if PLA filament has BPA added to it (or doesn't), please let us know. So far we have not used it for any application where it would make a difference specifically because we are not sure.
Follow ProgressTH.org on Facebook here or on Twitter here.