The initial one surely receives from lower frequency to FM broadcast, but some points are pointed-out by great customer.
(1) Necessity for 3.3 V regulator circuit.
Rating voltage of KT0915 is 3.3 V but full-charged Lipo approaches 4.0 V. In my experience, KT0915 can work around that voltage but I surely need to use low voltage drop regulator. Actually I ignored existence of excellent low voltage drop (around 0.1 V) regulator and using it radio (KT0915) can work even less than 3.7 V. (Rating voltage of KT0915 is 3.3 V). So I added regulator circuit
(2) Digital volume control utilising KT0915 function
Actually KT0915 has "digital volume control", which function can be activated by certain internal register through I2C. Indeed it is surely much more straightforward way than putting ohmic variable resistor for volume control, so I put the function init.
And this is version 3, including improvement along the comment from great customer!!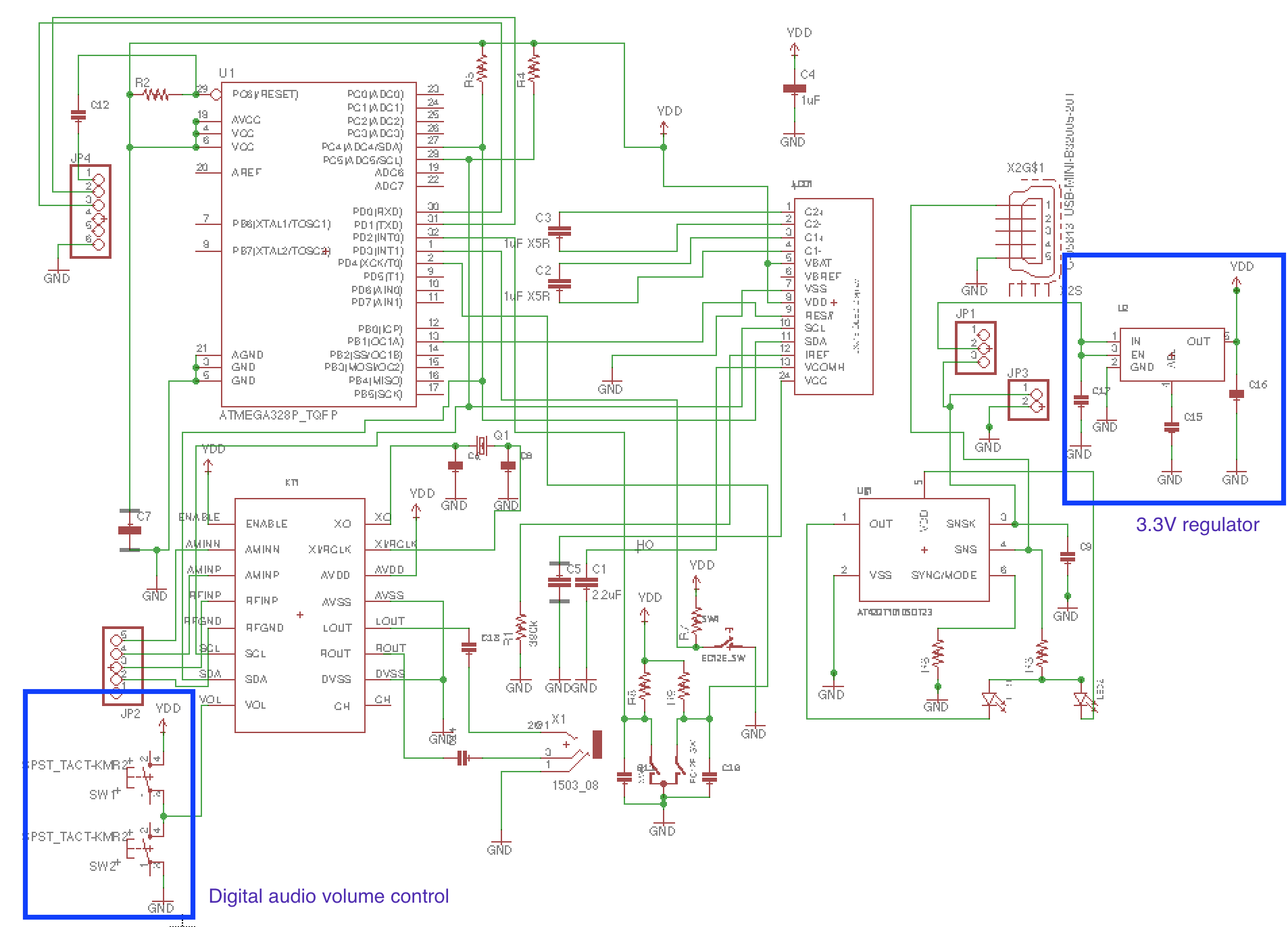 Basically the circuit is same but as we see, some parts are added. Along this modification, I've uploaded new firmware for volume activation for github! As same as previous version, "semi-kit" will be available at my tindie store (after admin of tindie admission).
In addition, I've received some comment for difficulty of small SMT chip soldering especially LED so..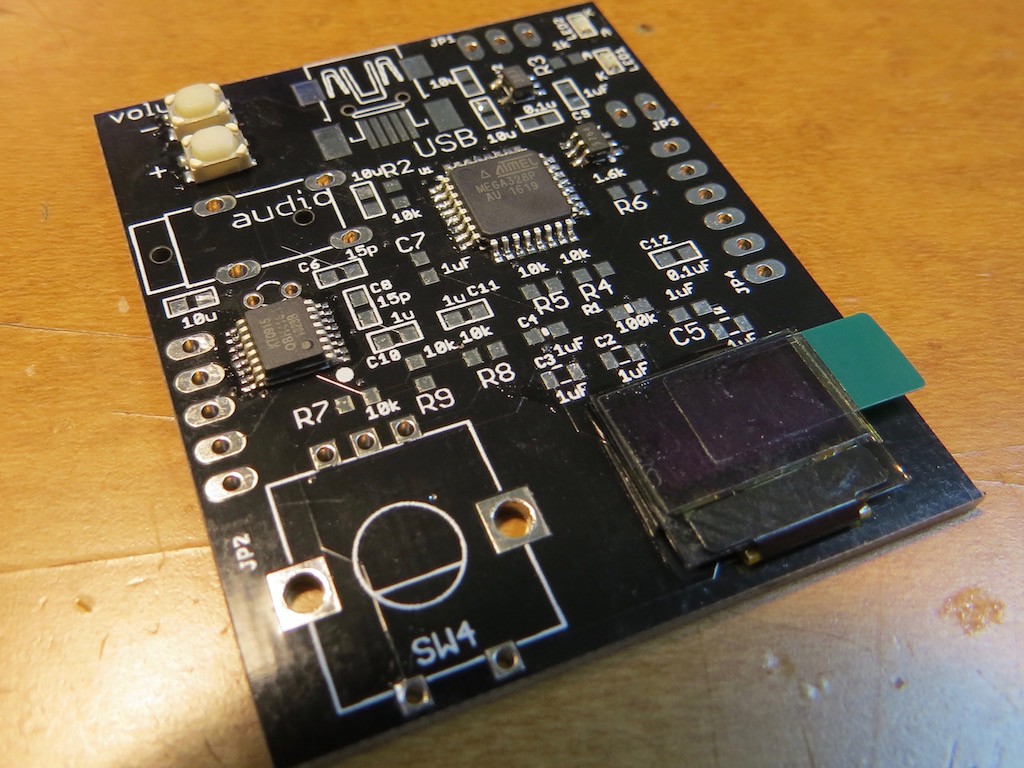 I've populated two tact switches, LED, in addition to firmware-written Mega328, KT0915, TP4057 (Lipo charger) and 3.3 V regulator. The semi-kit will be available in the following form.... Stay tune on my tindie store! (not DSP radio version 2 but VERSION 3!)
Actual operation can be found in the following movie... Have fun!