Hello again,
A fair lot has happened since our last blog post. Unfortunately that included getting a chest infection put me out for at least a fortnight - but I am feeling much better now :)
First attempt at assembly of pre-production Ohm PCBs:
So I received my Pre-production Ohm boards and had some fun assembling them. I say 'fun' because it seems I may need to tweak my soldering process for these pre-production ready PCBs. Following is a picture of a slightly overdone pre-production Ohm board (notice the slight charring along the top of the PCB near the main GPIO header):
Luckily for me, this board wasn't a total writeoff (only one DRAM failed during functional testing), which is great because I've got a 45KLUT FPGA installed on it.. :) Illness forced me to 'take a break' from any further project work before I could attempt to make any more -
Hopefully I will be more successful in my 2nd attempt tomorrow :)
My first Ohm 'hat' (yay! :-)
Also, I managed to assemble my retro game 'hat' for Flea Ohm! Not 100% tested yet, but at least the PS/2 and Game ports worked fine with the overcooked Ohm board in the previous pic ;) There are even more interesting hats to create (and even the retro gaming hat can of course be improved on..) but hey everything has to start somewhere heh :-D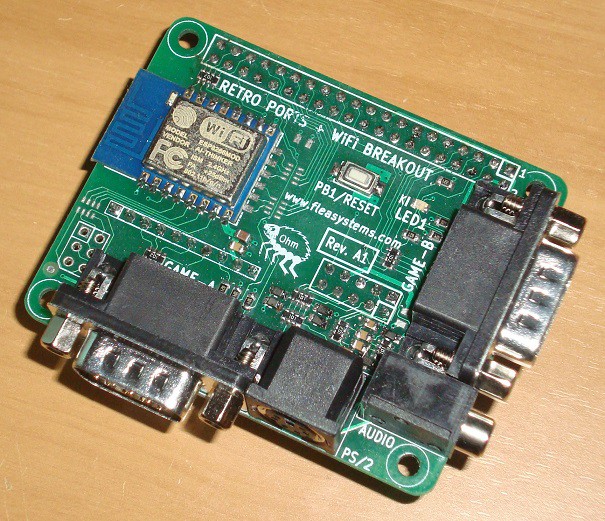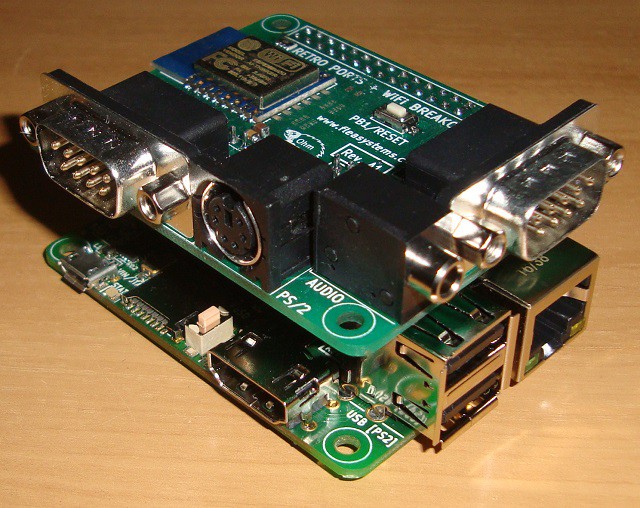 I did not have any ESP-12E modules on hand, so I slapped on a plain old ESP-12 instead. I will need the 12E variant if I want SDIO, but I may instead move on to an ESP-32 version as I previously wanted to - time permitting of course.
Re-rise of the pi zero variant??

Another thing that happened before I got sick: Now all of you may remember this project of mine started out as a pi zero sized board? Well I have definitely not forgotten about it! About a month ago I had decided I was going to have another go at making a zero-sized fpga board - this time using the physically larger FPGA package as used in my current Ohm: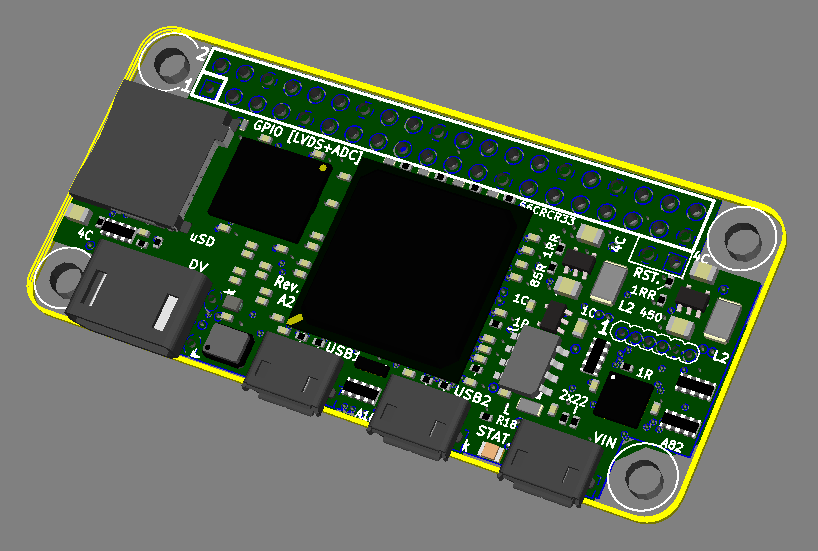 (To be continued.. :-)