I finally finished my first portrait!
And as any great artist has to have one, I decided to make a self portrait ;D
Here are some pictures of what it looked like in the software and the finished product: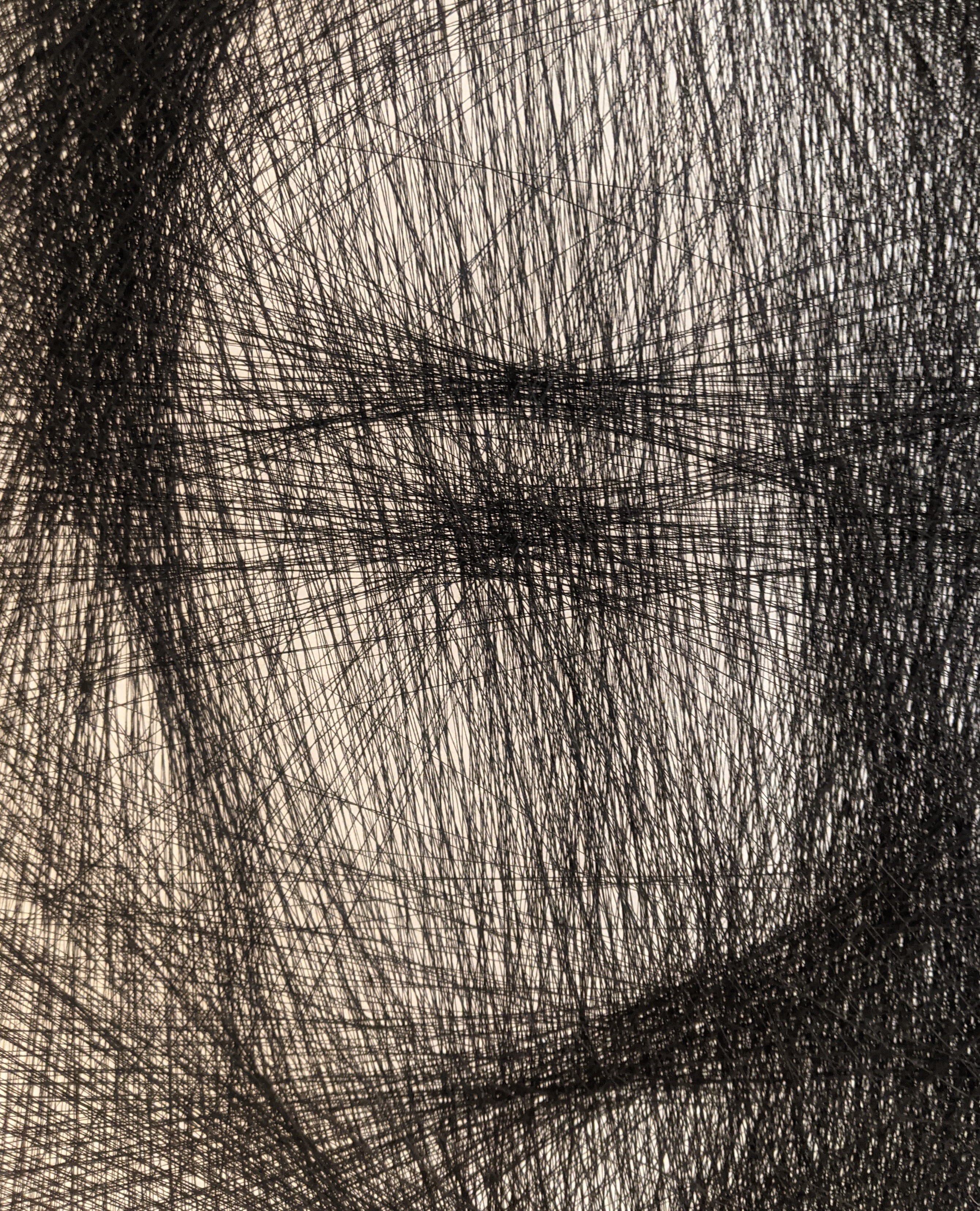 I'm quite happy with how it turned out :)
Some notes:
The wooden ring is not strong enough for 3000+ lines of string, it gets slightly distorted into a "pringles" shape. This might cause a loss in details. A second ring glued to it might help with that.
The picture can't be hung directly on the wall, as not enough light passes through it and there wouldn't be sufficient contrast between the string and the background, making the image too dark. A backlight would help with this, but I just hung it from the ceiling, about 20cm from the wall.
It turned out slightly darker than in the software, keep that in mind if you try your hand at one of these string portraits :)