As with all great projects, this one starts with an unboxing.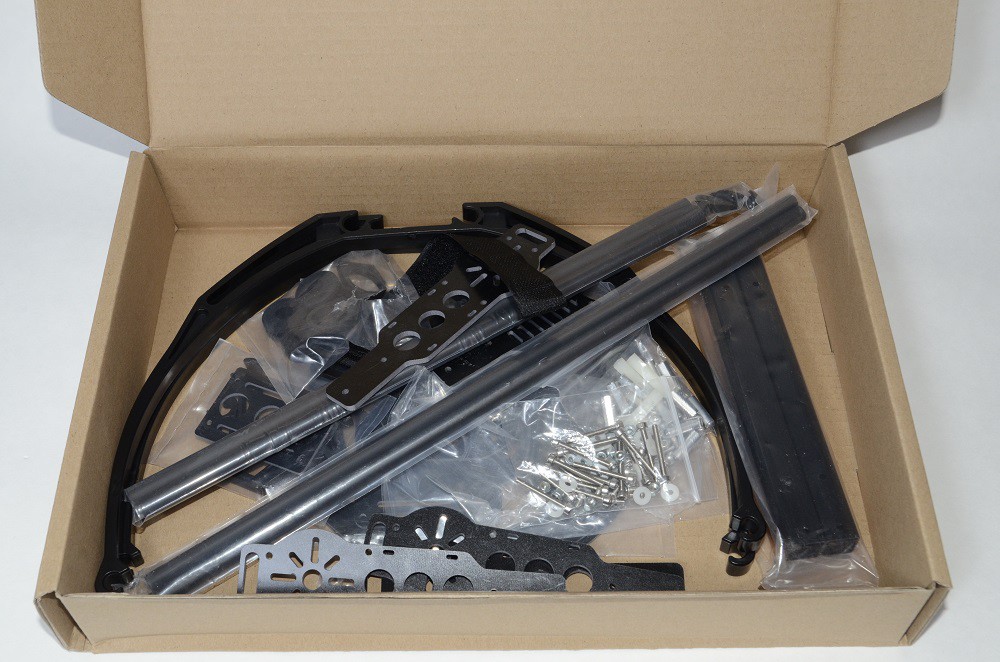 Not half bad - all the parts are there, but of course no instructions. Not to worry, they're available in PDF form from HobbyKing's site. 
I didn't follow the directions to the letter though, but I did read them first (honest!)
First up was the landing gear. The instructions mention "buckling" the clips on the fiberglass rods. Good luck! I've seen this sort of design before, and trying to clip these parts on will either break the rods, bend the plastic clip, or worse. 
I slid the rods through the clips, and set the assembly aside.