05/04/2018
I have not been able to find the 3-chip set anywhere for sale at the usual retail outlets. The best I could do was find a supply of AS72652 at Arrow for $7+ each, and a projected delivery of mid-May for all three sensors at www.futureelectronics.com at $4.88 each but with a minumum order of 500! I thought I would check the AMS website just one more time and lucky for me, I was able to place an order for 10 each of the AS72651/2/3 for $4.50 each plus $39.50 shipping. This was an unexpected but pleasant surprise.

Still no lead on a source for the requisite firmware. I left a phone message at the AMS US office and sent another e-mail request this time to the corporate office in Austria but I am not expecting any replies. The AMS strategy seems to be to slowly make the needed elements of their smart sensor solution available to the public as production supply ramps up. And this is fine by me, just a bit frustrating since I also just received my updated pcbs from OSH Park and I am ready to put a couple together.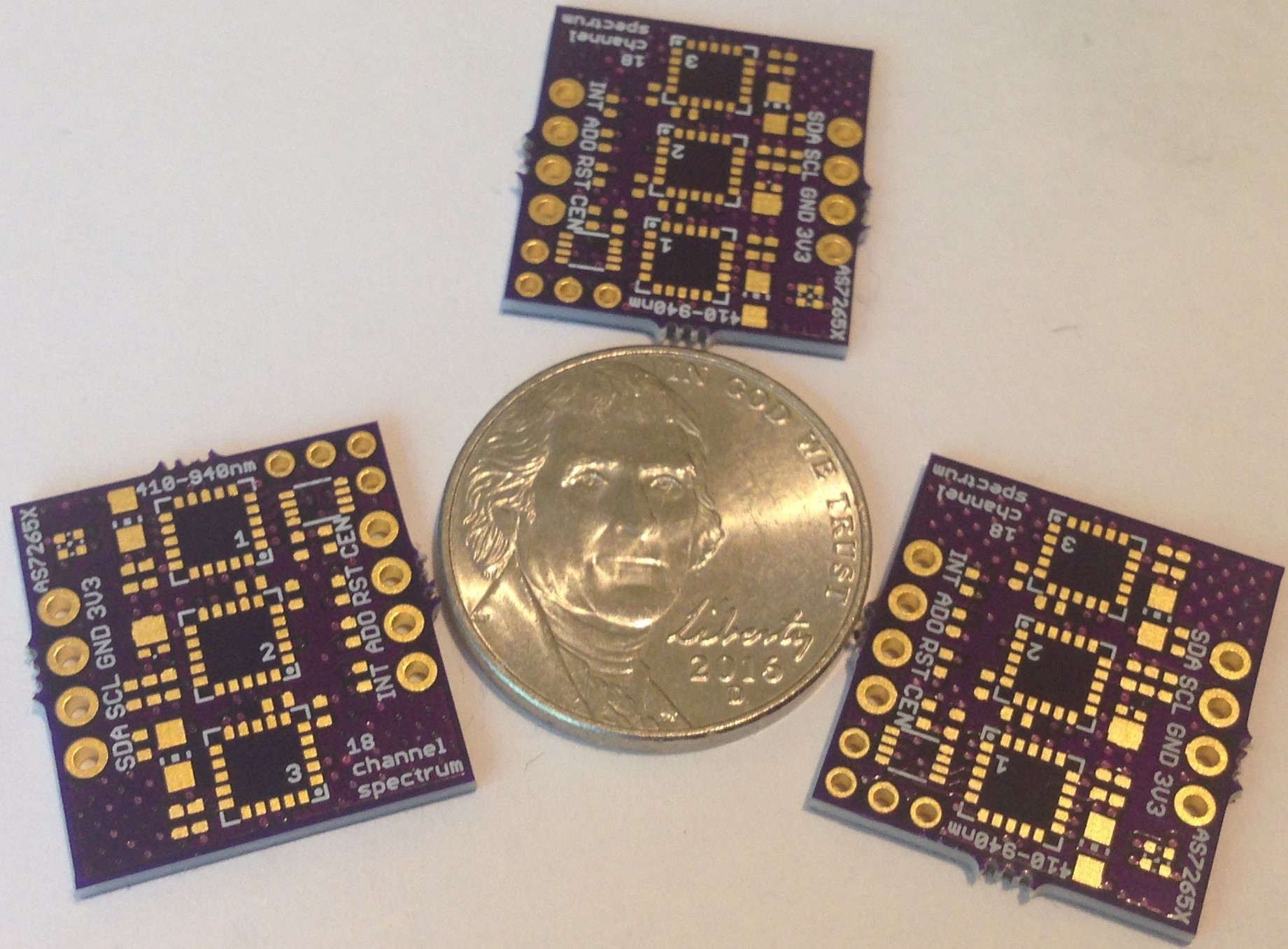 My fallback for the firmware is to solder some leads to the Adesto flash on my AS7265X DemoBoard and just read the ~56 kByte firmware file onto my laptop, and then load my own flash with it. I'd prefer a source from AMS as well as an application note on how to use it, etc but I guess beggars can't be choosers!
I am not sure how long it will take to get the sensors from AMS, but I hope by next week I will be able to assemble and load the firmware onto the first boards and then see how well they work using the led illumination I have chosen (broadband + 850 nm + 940 nm). Pretty exciting now...