So, I've been working on my receiver code off and on as time permits. During this time my prototype sensor/transmitter was out at the water meter. I had placed it in zip-lock bag and tightly closed it with a rubber band. That was in another bag, and that whole assembly was held onto the water meter with a much larger rubber band (I think it came from a bunch of broccoli). All of the bag openings were down, and the large metal cover was placed over the meter box. Situated like that I had no worries about water getting to the sensor. Besides, I'd have PCBs soon and the final sensor would be fully potted.
I can only guess, but here's how I imagine it happened.

The city meter reader must have opened the meter box (who else would?) and noticed plastic bags wrapped around the meter.
I'll avoid ascribing mental attributes to this unknown person, but for whatever reason, he (or she I guess) pulled everything off of the meter. That by itself would have been fine. But for whatever reason, this person removed the outer bag, then pulled off the rubber band and removed the inner bag. I presume he lost interest because he then tossed the bags, rubber bands, and the exposed sensor assembly (still attached to its power supply) several feet from the meter box. He replaced the metal cover, and left.
Again, that would have all been okay but ...... that afternoon and night, it rained.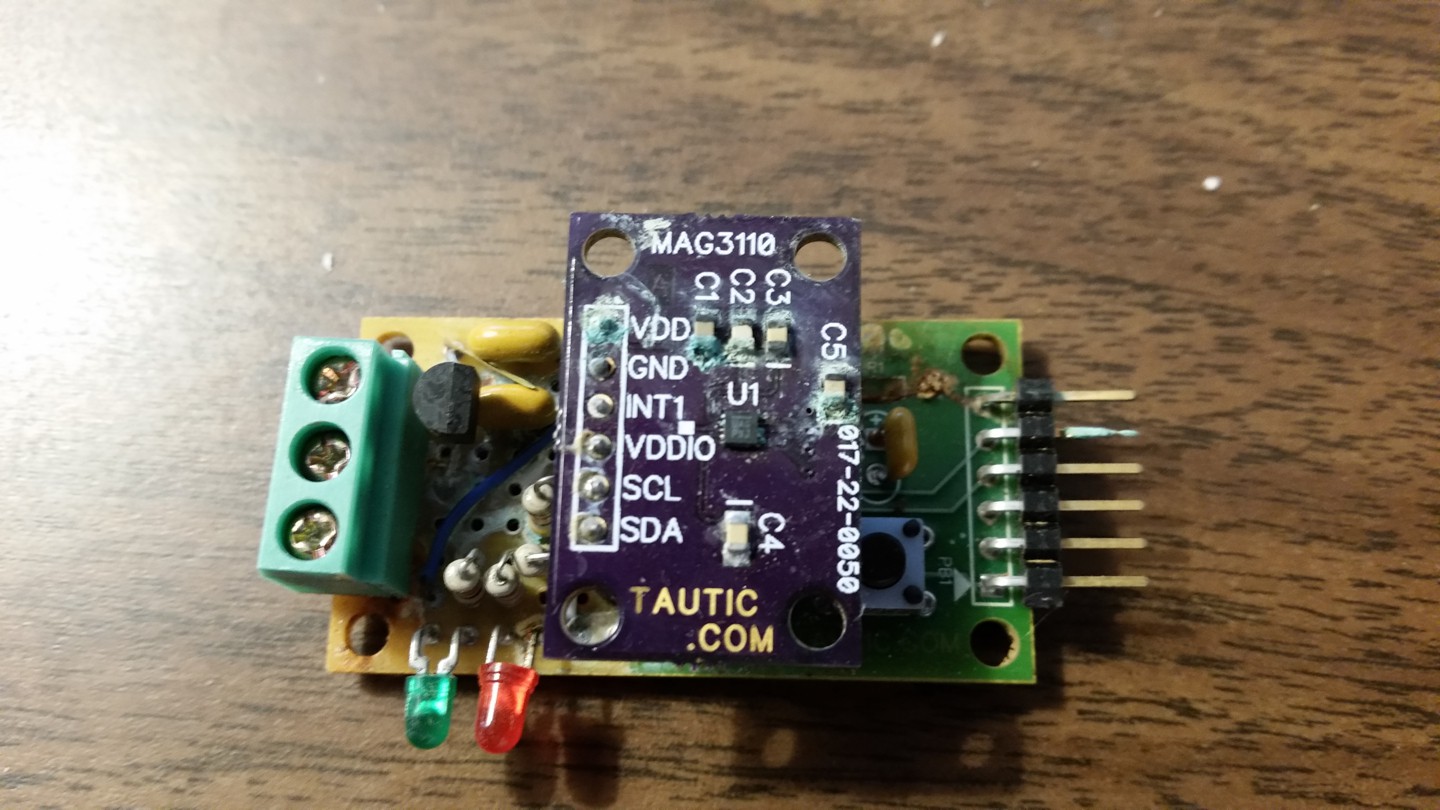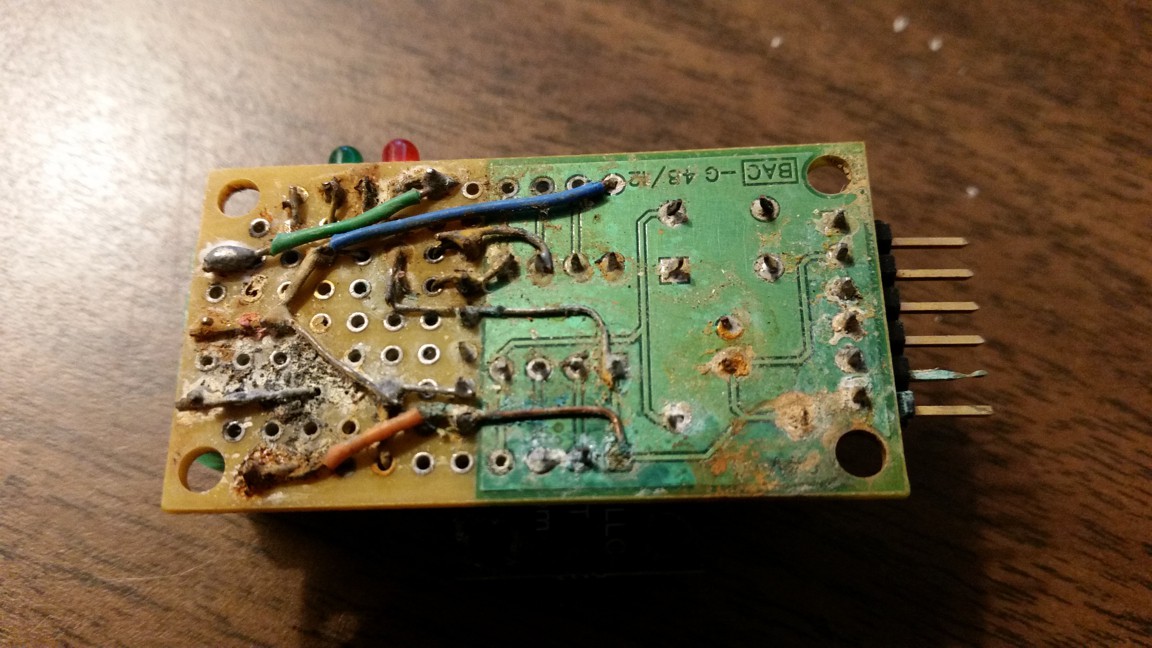 *sigh*
The pictures show the result of less than 24 hours exposed to the elements (under power). The strange thing is that pin number 5 that almost totally eaten through. That connector is the ICSP (programming) connection, and there was nothing plugged into it. All I can imagine is that it ended up with a VERY good connection to ground.

At any rate, the PIC is cooked, and I have to replace the connector on the mag sensor, but I don't have high confidence that it works either. I haven't decided if I will recreate the prototype board, or just order and wait for custom board to come in (that I can actually waterproof).
Oh well .... onward and upward.
John