My image analysis is running on the amazon cloud and uses roughly 3 - 4 % CPU. One thing that sticks out, though, is that CPU load periodically increases slightly. The period is roughly the same as that of the ISS' orbit (about 90 minutes, 16 per 24 hours):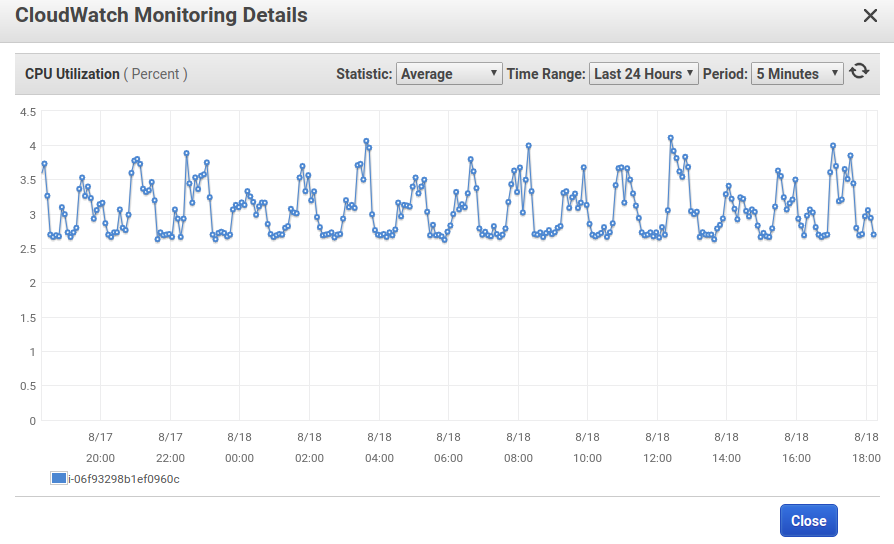 I'll try to line this up with live image availability to see if it's actually related to the image analysis part.
edit: turns out that image analysis consumes less CPU while the ISS is in the night half of it orbit, so the cameras show a black image.