The minder smart watch went through various different renditions to reach its final state.
Initially a simple rectangular shape was designed.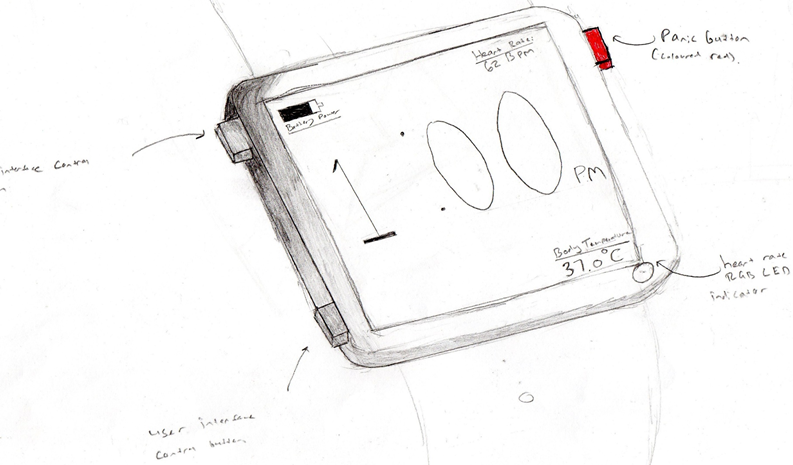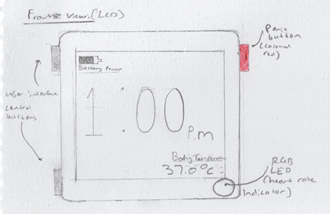 This design incorporated an OLED (organic light-emitting diode) screen which projects various information, including time, body temperature, heart rate and anxiety/panic coping techniques. The design allows the user to take full control of the device through the use of user buttons on the side of the watch. The screen allows for multiple anxiety coping techniques to be utilised, if the user is experiencing a panic attack he/she can press the 'panic button' which then initiates the first program, if the first technique does not work and panic still persists then the user can press the panic button again and the next technique will be projected onto the screen, this will continue until the panic has dissipated. 
CAD designs of initial shape: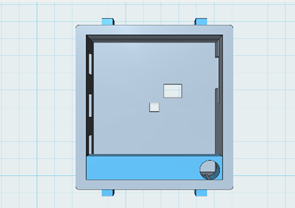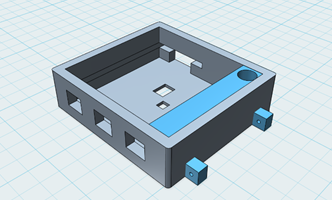 This initial design also introduced the idea of using an RGB LED to represent the users change in heart rate. A blue light would indicate a norminal heart rate whilst a red light would indicate a fast heart rate and would also vibrate the watch, warning the user of an upcoming attack.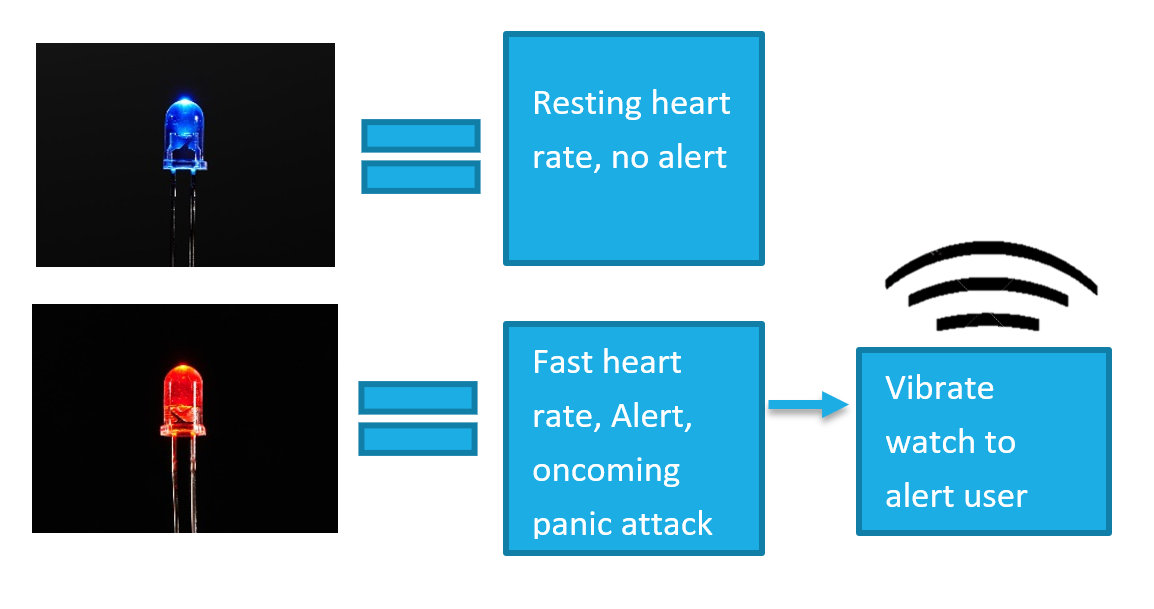 The positioning of the heart rate sensor was also worked out during this phase, as seen below (excerpt from my design folio)
The general layout of the software and how the anti-anxiety techniques would operate in-conjunction with a fully operational smart watch are showcased in the flow chart below: