Although the project was finished a week ago I still was missing the most basic piece of information - The circuit schematic. It's not perfect and yes, it was rushed, but it illustrates the system none the less: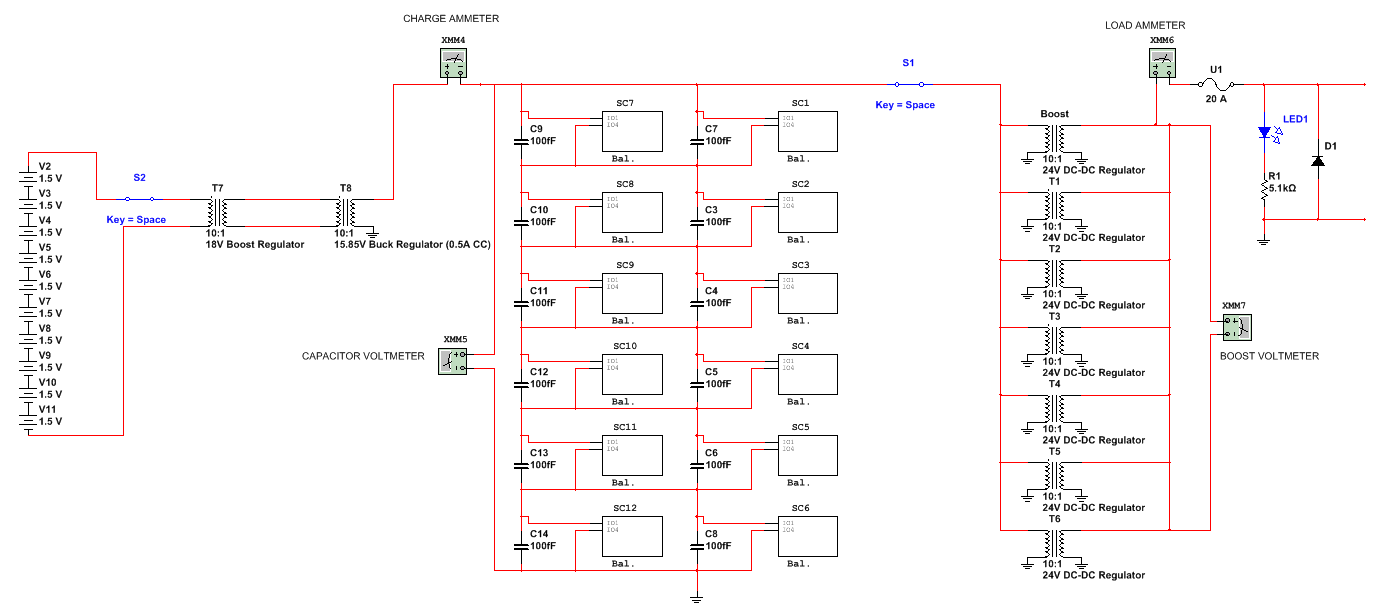 A higher quality picture is attached in the project files (.BMP).
Being my first Hackaday project that I have posted I have come to greatly respect those that can present their projects in a simple way for others to enjoy. I've found it tricky to write about the fun that I've just had - because I'd rather just have more of that same fun instead. Regardless, communication of this sort is something that needs to be practised to be improved.
Though this is the end of this project, I plan to come through on the project's subtitled promise of a AA battery electric bicycle. Once Christmas is though I will be ordering a basic electric bicycle conversion kit to make use of the super capacitor pulsed power supply.
Until then - Happy holidays!