Below is a video of the first successful test:

Although the wind wasn't high enough to make thorough tests, the boat was moving through the waypoints. Below is a link to the tracking map.
http://track.opentransat.com/?lake2019
When you hover your mouse over any green dot, you will see plenty of data. The same amount of data will be transmitted from the ocean. To see a short explanation, hover your mouse over any data displayed on the right.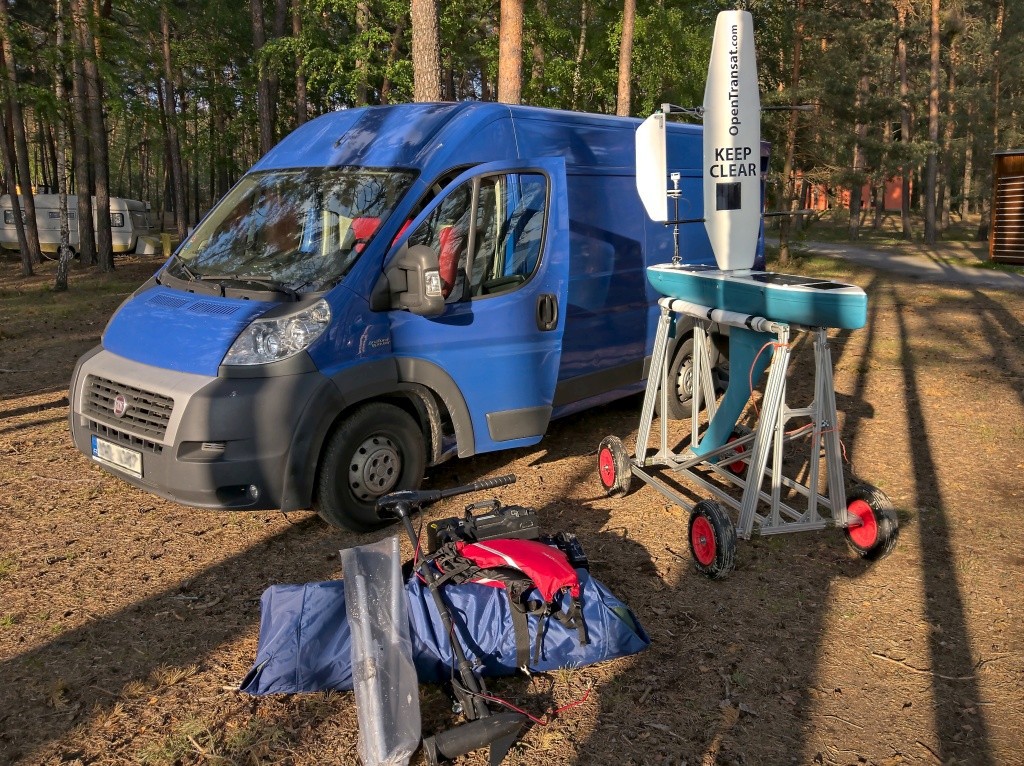 This aluminum support makes the boat easy to transport from my warehouse into the van and then directly into the water.