Finally there is a cover to allow the rollator to be fixed at. I used a simple hook from hardware store. I think it is for storing a garden hose or similar.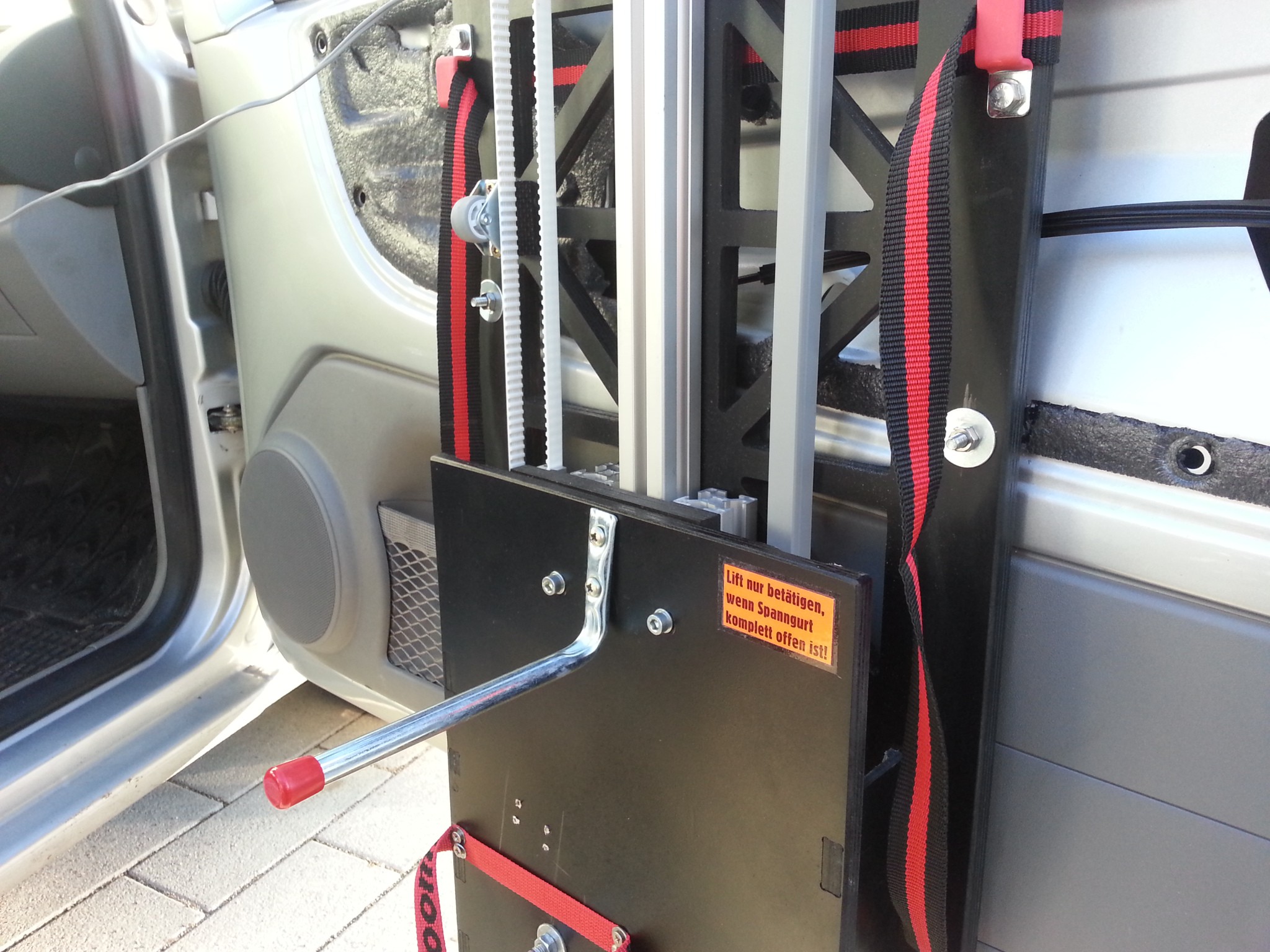 The rollator has two knobs for adjusting height - these are perfect for hanging the wheeled walker.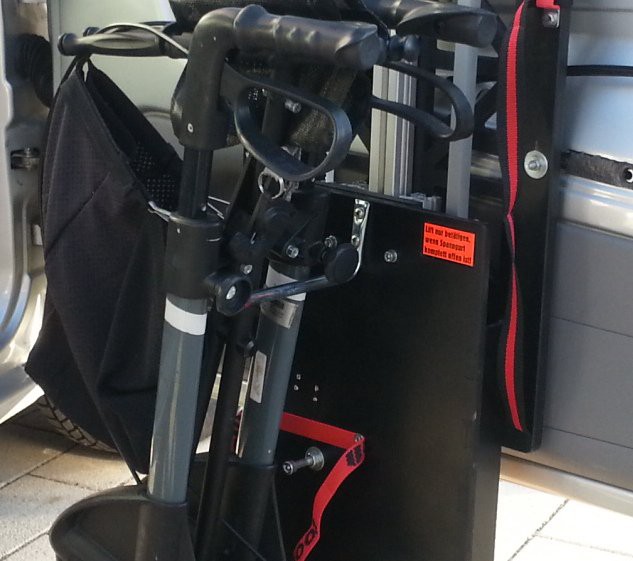 You see the lower belt, the red one. This one is for fixing the rollator while moving up and down.

If the walker finally is lifted up, both belts are closed and everything is ready to go.