Maker Educators and Cardbots
* Feb. 28, 2018 *
Yesterday we had a chance to roll out the Cardboard Construction Kits with more than 20 educators from across the province, who came to Steamlabs to experience the hands-on method and plan maker-spaces in their own communities. It was great to put them in front of adults to see if they would take to them as we have seen kid-makers do.
The kits are a crucial component of the "ridiculous robots" exercise - a fun way of getting new people into the maker spirit by taking away the apprehension they might feel at getting started.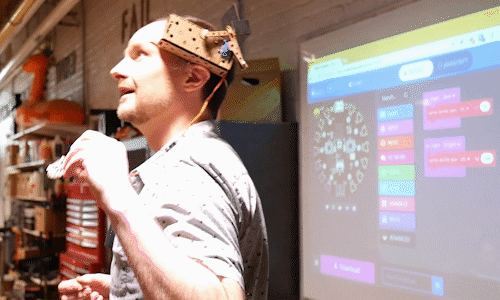 Andy sets the tone with his "ridiculous robot" - automated light-sensing sunglasses.
"Ridiculous Robots" is a maker-experience we do at steamlabs that gets small teams of people to plan outrageous solutions to ridiculous problem - then actually prototype those solutions in a hands-on approach assisted by the team.
People who are new to making can often figure out the programming and wiring of their concept, but stumble on combining those things with armatures and cases, which usually have pretty specific requirements. It is frustrating to have a cool idea for a robot, get far enough that it could work, but not be able to see it without extensive tool-work.
That's where Cardbots come in!
The cardboard and wooden laser-cut parts provide a versatile way to easily put together even double or triple joints, connect them to bases, add servo motors, and get something up and moving around quickly.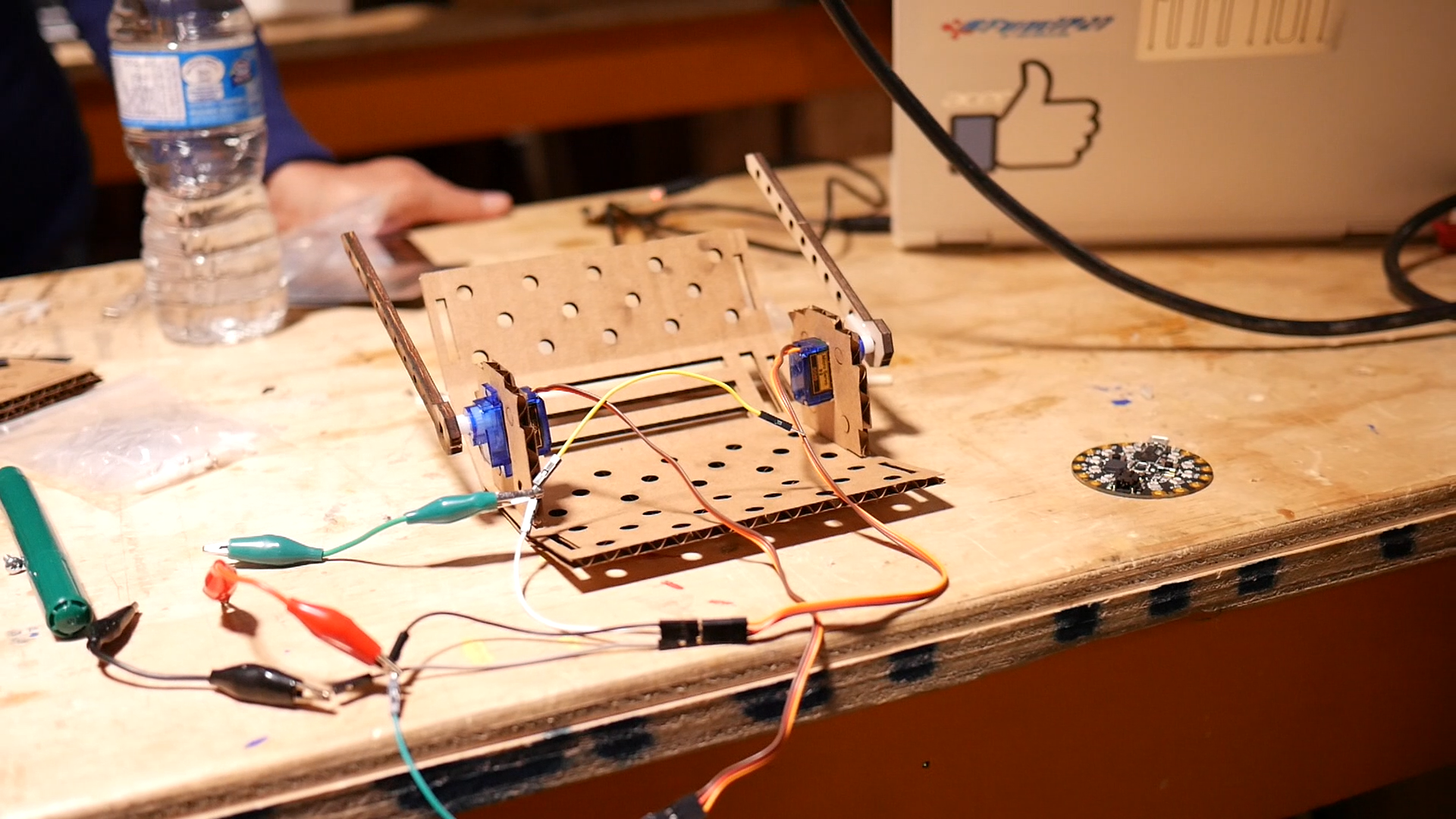 Dual servos, armatures, base and end-caps
For many of the educators that came out to participate it was their first time in a maker-space. But with the pressure taken away by the "ridiculous robots" concept, and a supply of Cardbots supplementing electronics like the Circuit Playground Express, everyone was able to get some unique idea working.
The modular nature of the kits allows inventors (of all ages!) to iterate on their ideas the same as they might do with their code or their electronic components.
Much like the breadboard for wiring, Cardbots allow quick reconfiguration that is easy to accomplish and this lets creativity keep flowing. Keeping this free-flow of iteration is particularly important for people new to working with physical design and fabrication.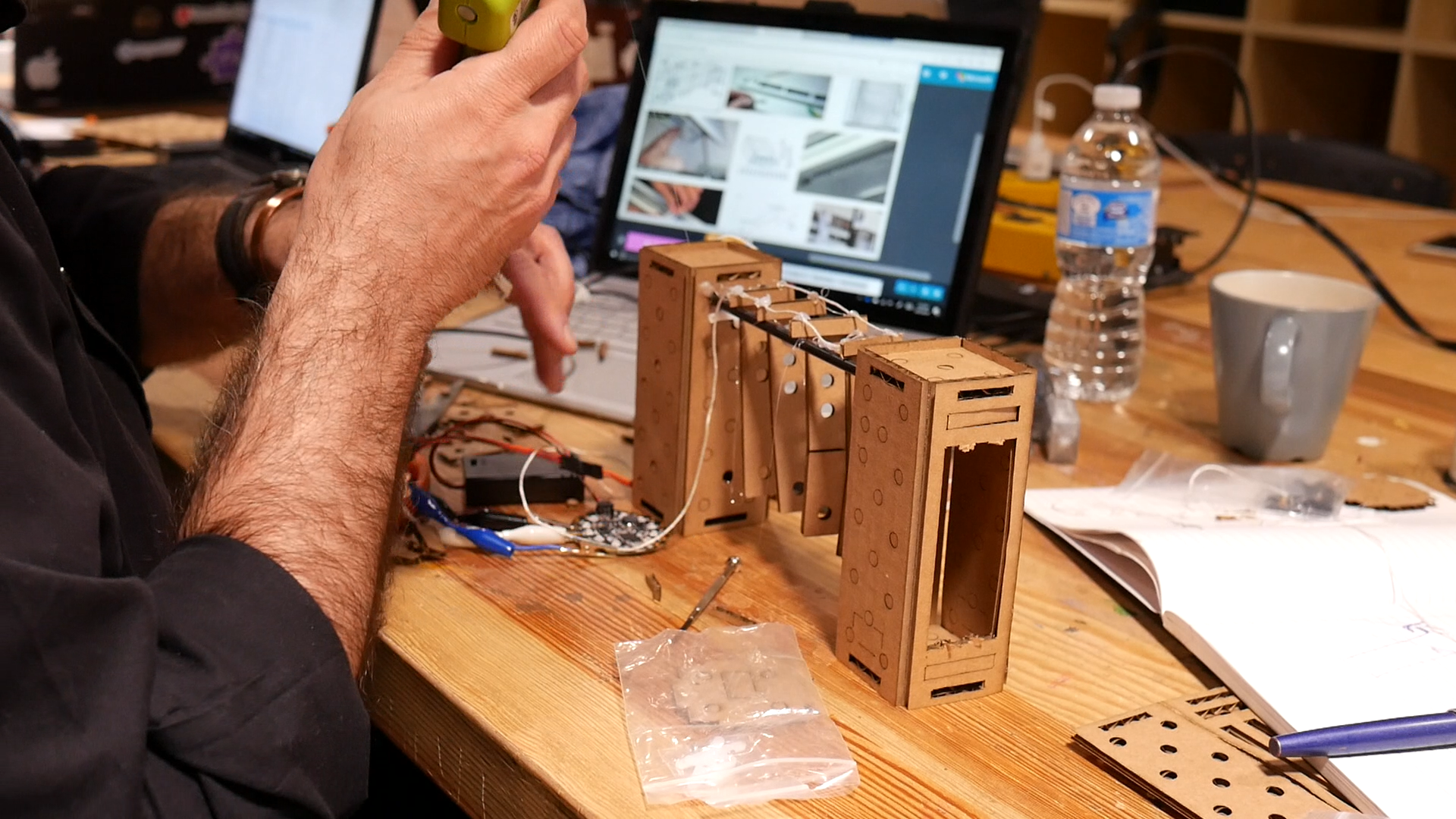 Bodies, using side-slots and armatures - automatic shade blinds, controlled by CPX.