I will use these angular geared motors to propel the robot: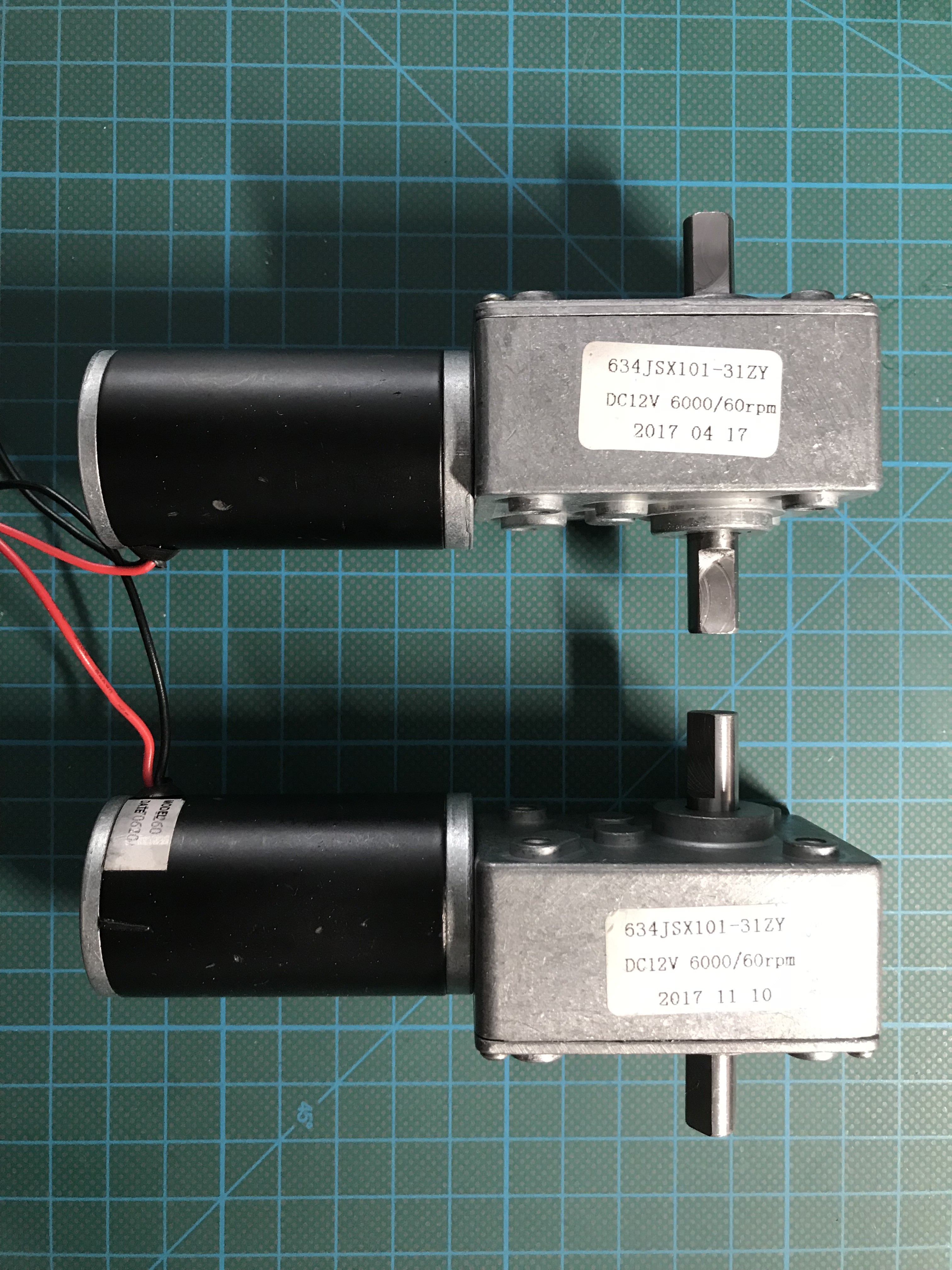 I designed according mounting plates to attach the motor to the 15 x 15 mm MakerBeam T-nut profiles and laser cut it from 3 mm stainless steel plates. The DFX file will be provided later in the file section.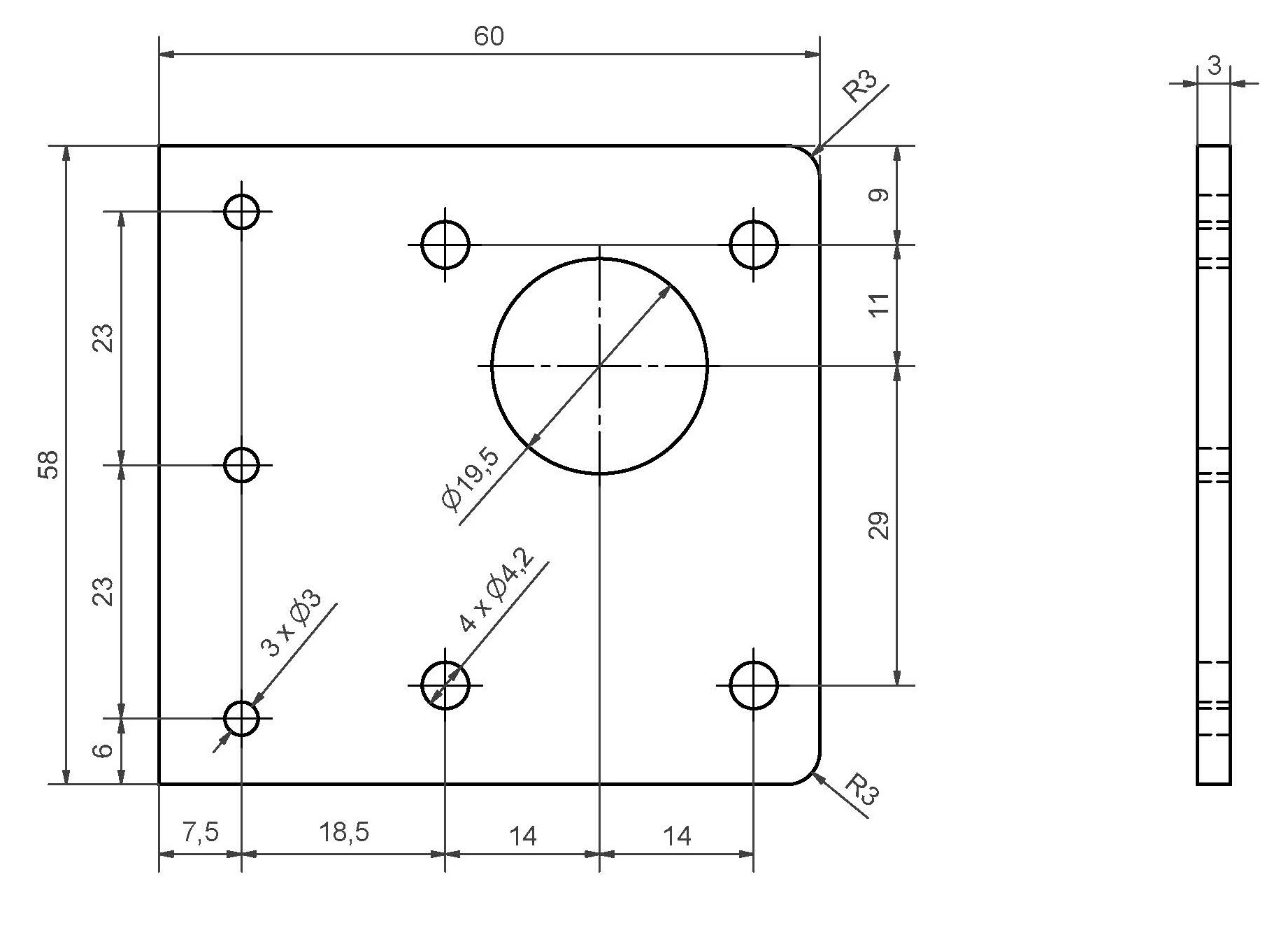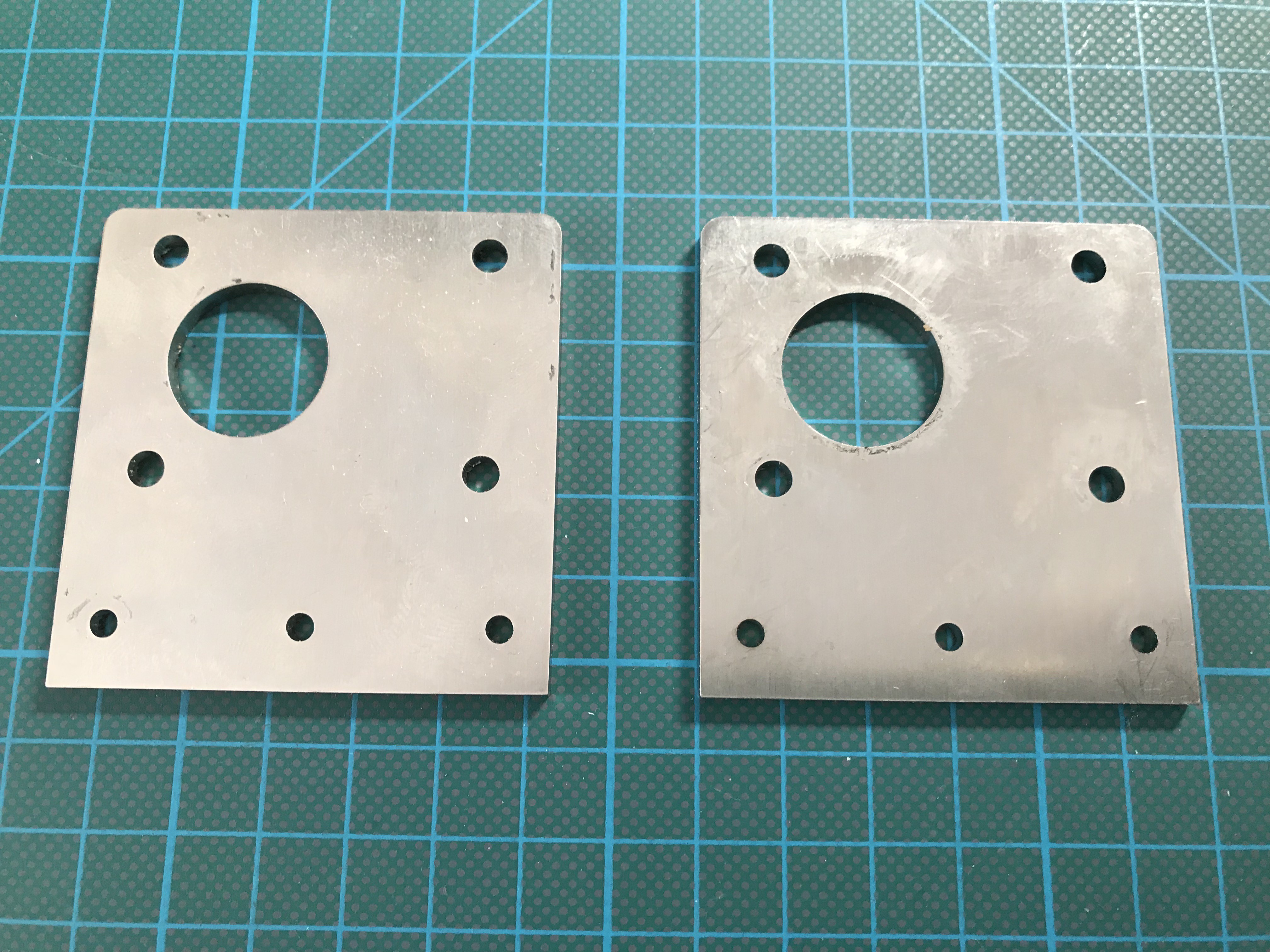 Steel plates attached to the motors and tested by a Pololu Dual VNH5019 Motor Driver Shield.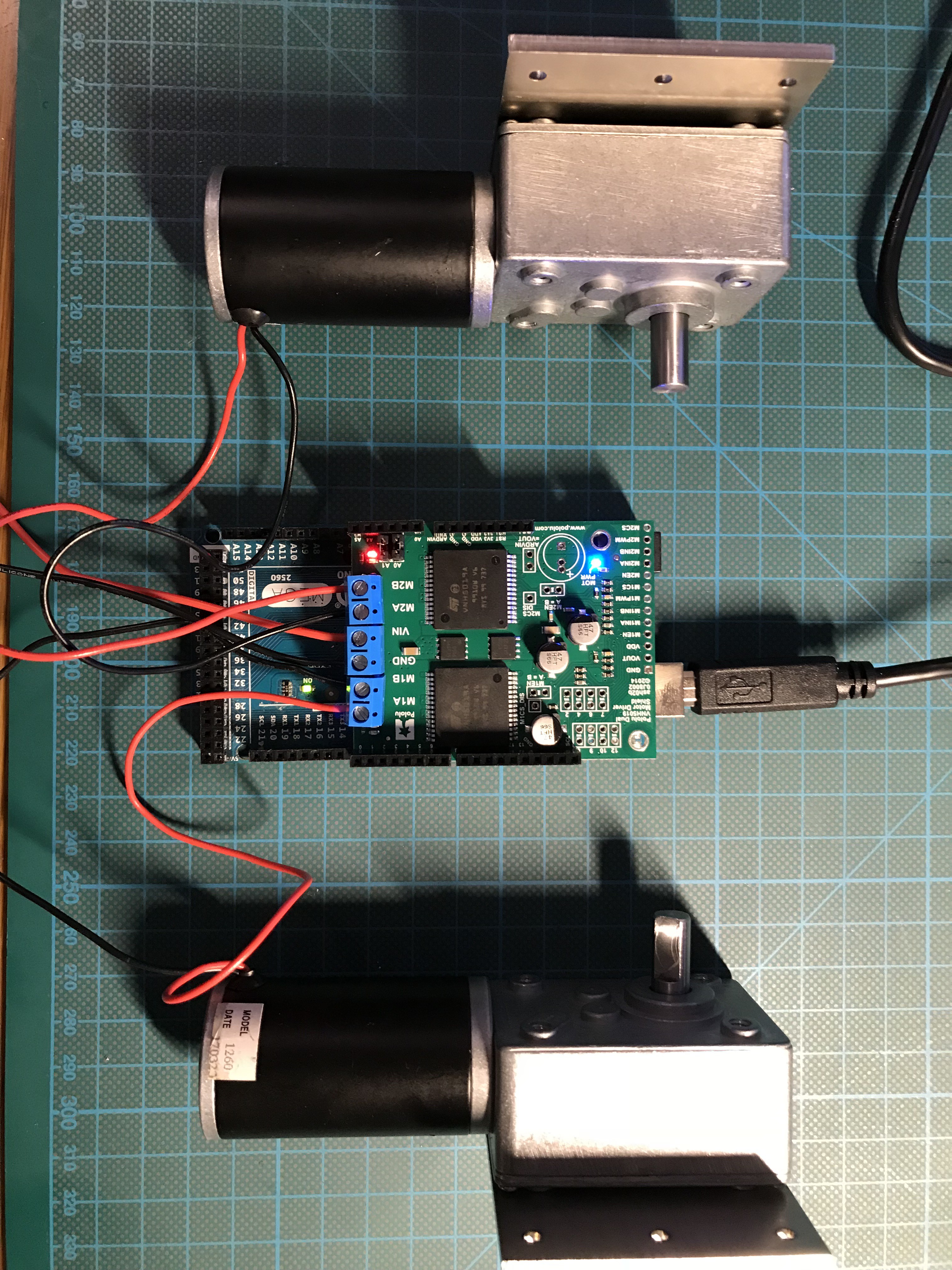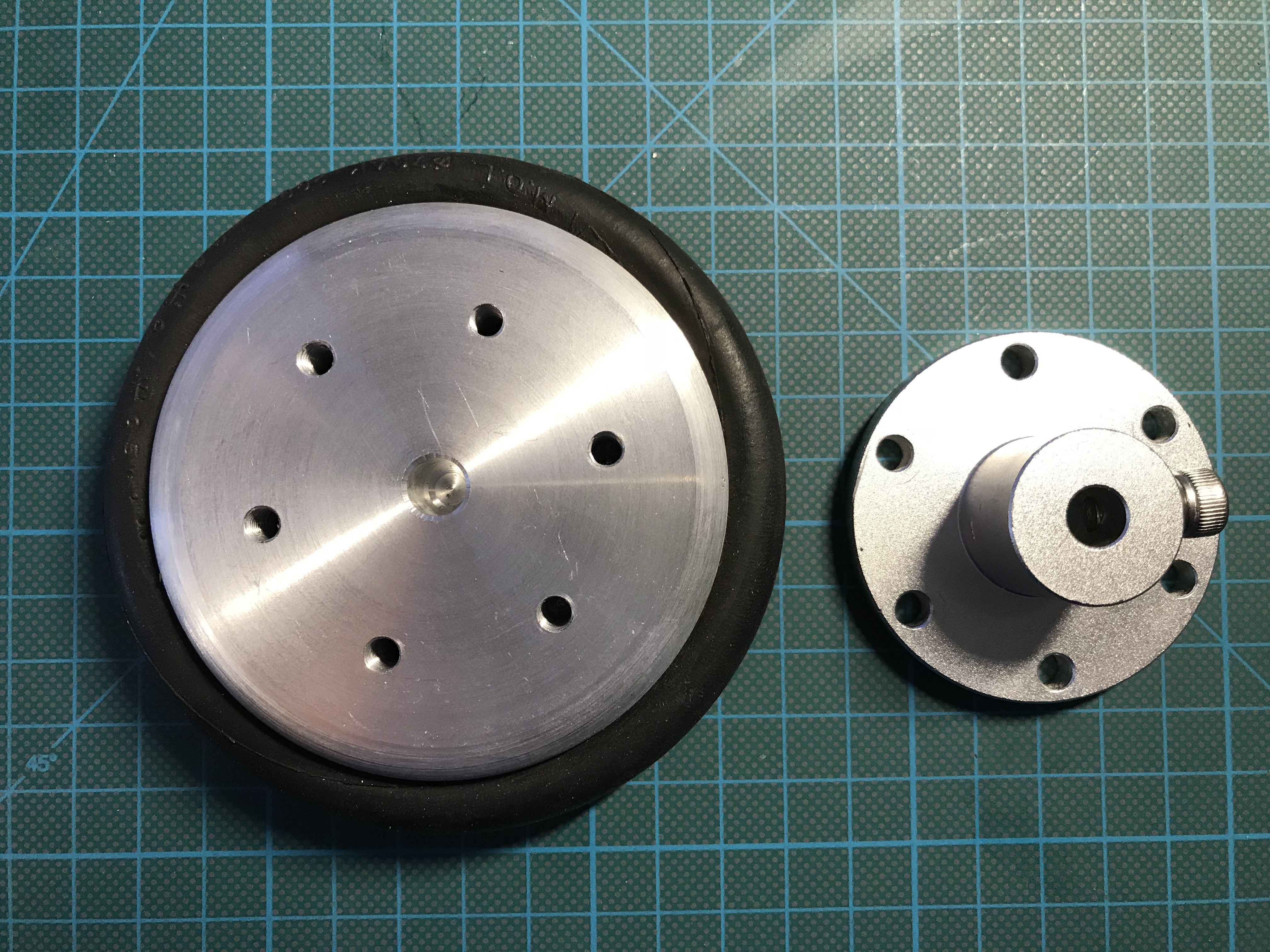 Motors attached to base.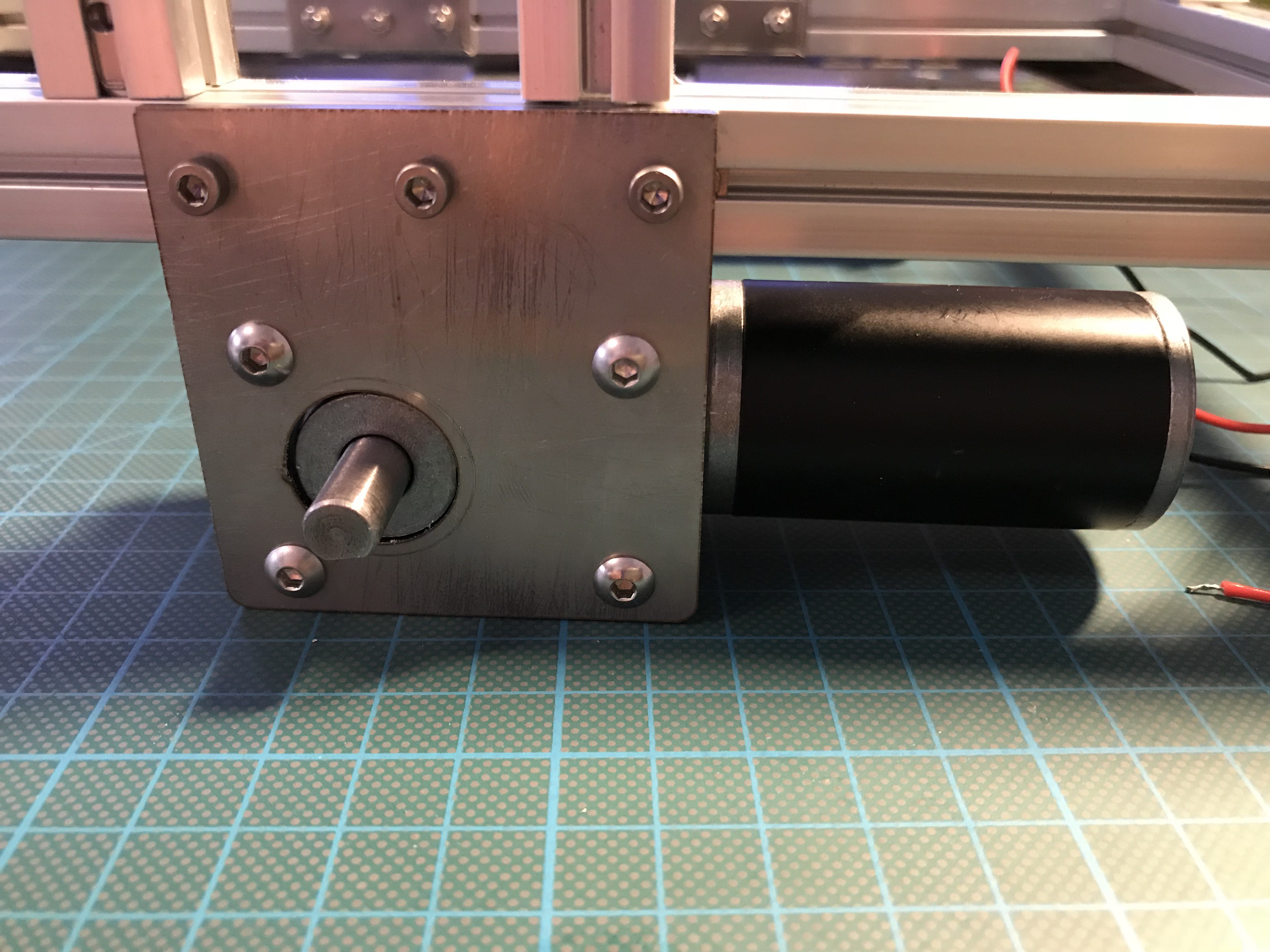 Wheels attached to the motors:

To assemble the caster wheels to the MakerBeam system I CNC'd two mounting brackets: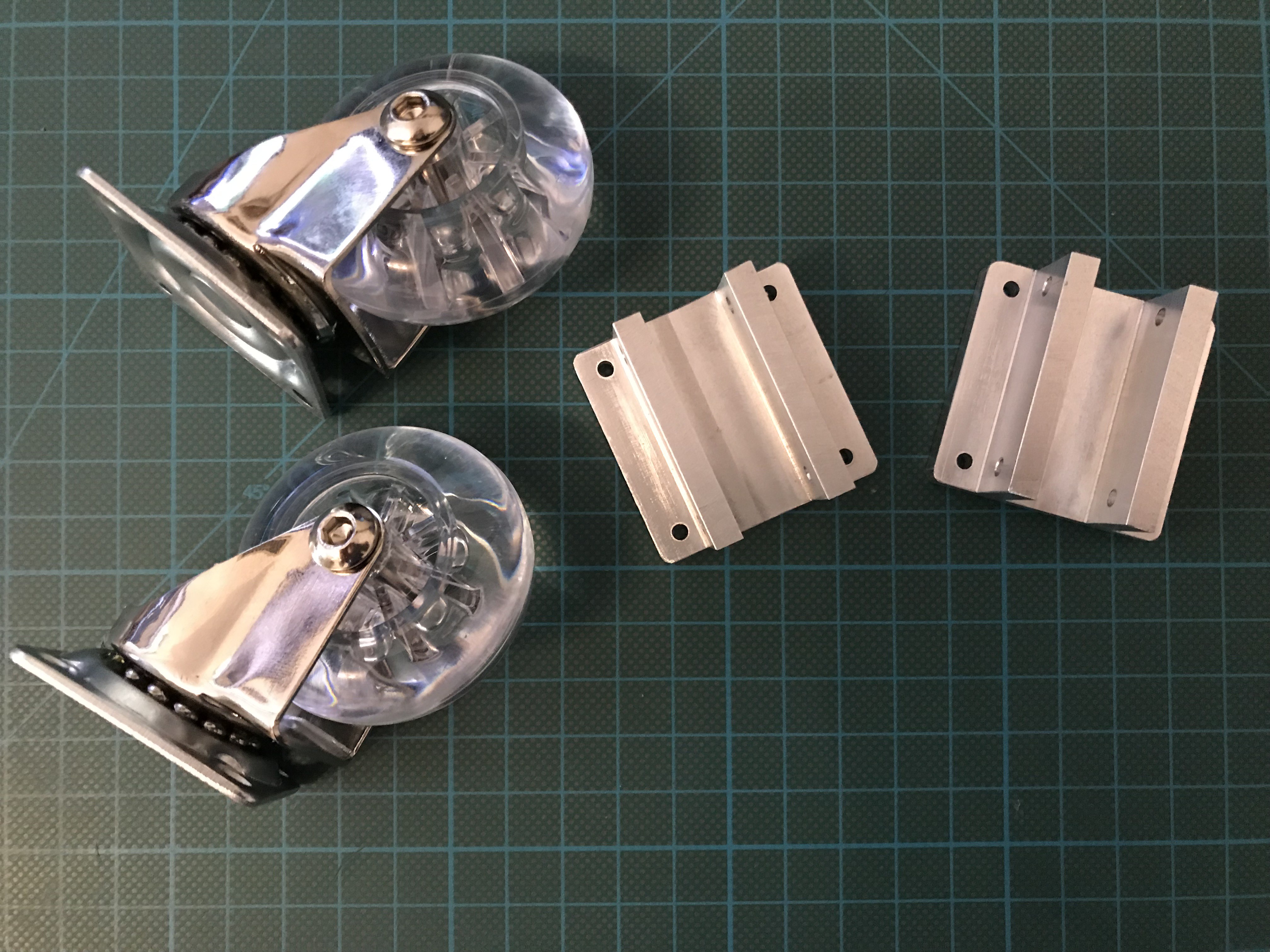 It is important that the caster wheels have a few millimeter ground clearance, otherwise the robot can not overcome smallest obstacles like a door sill.